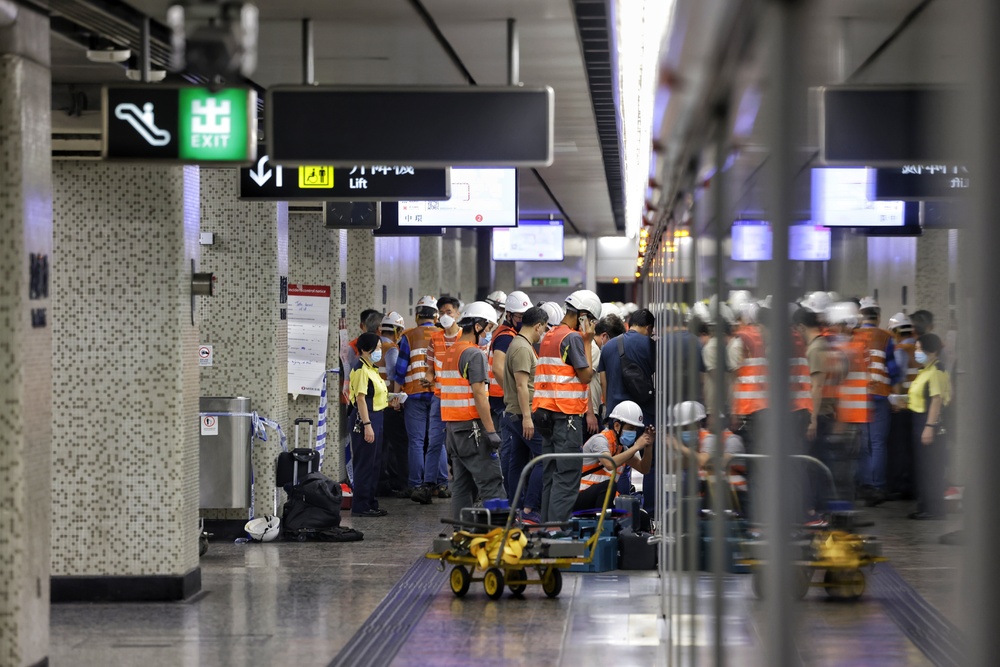 MTR to offer passengers HK$65.5m in fare rebates over service disruptions in 2022
MTR Corp Ltd will be offering Hongkongers HK$65.5 million in fare rebates over eight service disruptions that lasted for 31 minutes or more last year, with the amount marking an almost 2.5-fold year-on-year jump.
That means each service disruption has cost the train company about HK$8.19 million on average.

According to documents submitted to the Legislative Council's railways subcommittee, there were eight service disruptions that lasted for more than half an hour in 2022, decreased from 16 logged in 2021.

For disruptions that lasted for eight minutes or more, there were 154 recorded last year, decreased by 20 percent from 194 in 2021.

Records showed that MTR was fined HK$19 million in 2021, meaning despite the drop in the number of disruptions reported, the fine has increased because each of the disruptions lasted for longer hours.

According to the train company's fare adjustment mechanism, an amount will be set aside for fare rebates in the event of serious service disruptions over a certain level.

MTR said they will offer passengers the fare rebates according to the duration of train service disruptions listed by the mechanism.

A service disruption that lasts for between 31 minutes and an hour will cost HK$1 million. The fine will increase to HK$2 million for a two-hour disruption, to HK$3 million for a three-hour disruption and to HK$5 million for a four-hour disruption.

Each additional hour for a disruption exceeding four hours will cost HK$2.5 million and the maximum fine is capped at HK$25 million.