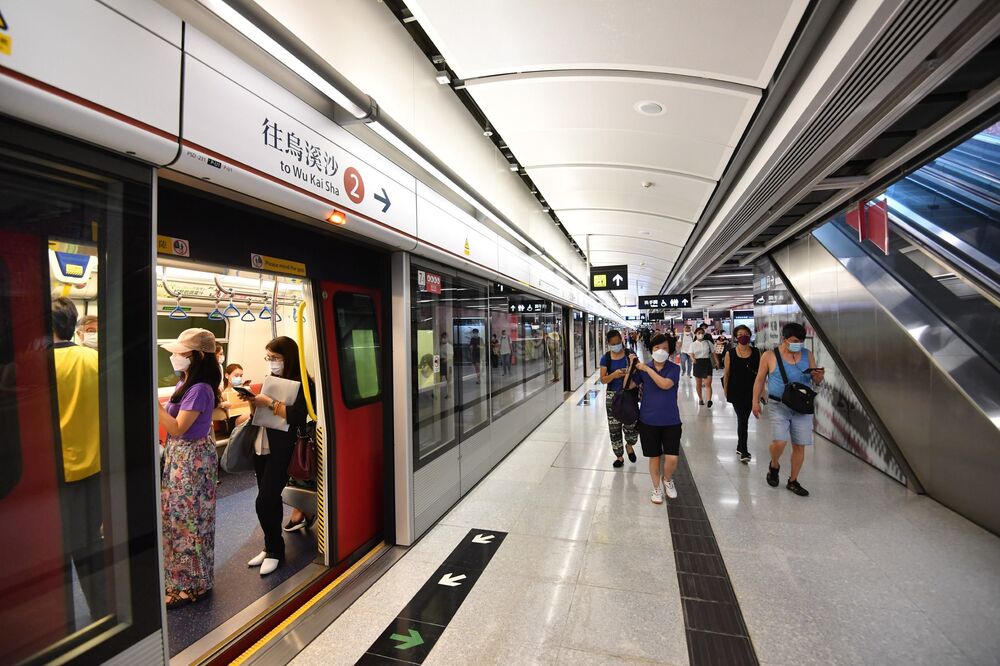 MTR to freeze fares this year
MTR will freeze its fares this year, the third consecutive year for Hongkongers to be spared a fare hike since 2020.
The government announced on Monday that the nominal wage for transportation workers last December dropped by 0.2 percent year-on-year. The figure is the last piece of the puzzle for MTR fare adjustment mechanism, which calculates how much the rail operator can change its fares starting June this year.

Under the fare adjustment mechanism, the fare adjustment is calculated by a formula that adds up half the percentage change in the consumer price index and half the percentage change in the nominal wage of transportation workers in December last year, before deducting a special adjustment of 0.6 percent offered by MTRCL.

The formula finds that MTR can increase fares by 0.5 percent. However, as MTRCL is only allowed to increase its fares if the calculated adjustment rate is higher than 1.5 percent, the 0.5 percent hike will be rolled over to the following year. It means MTR fares will remain unchanged before June next year.

At the same time, MTRCL announced that it will further extend the special 3.8 percent fare rebate -- which was scheduled to expire this June -- till January 1, 2023.

The rebate applies to commuters using Octopus or QR code tickets on MTR lines including trips to and from Lo Wu and Lok Ma Chau Stations, but the Airport Express is excluded. All Octopus users travelling on Light Rail and MTR buses are also covered.

This marks the third consecutive year for MTRCL not to impose a fare hike. It froze its fares in 2020, and imposed a fare reduction of 1.85 percent last year.

Records show MTRCL has already accumulated a total of 2.85 percent increase from 2019 and 2020, which it has yet to impose on consumers. All of the accumulated increase will have to wait until the economy improves.