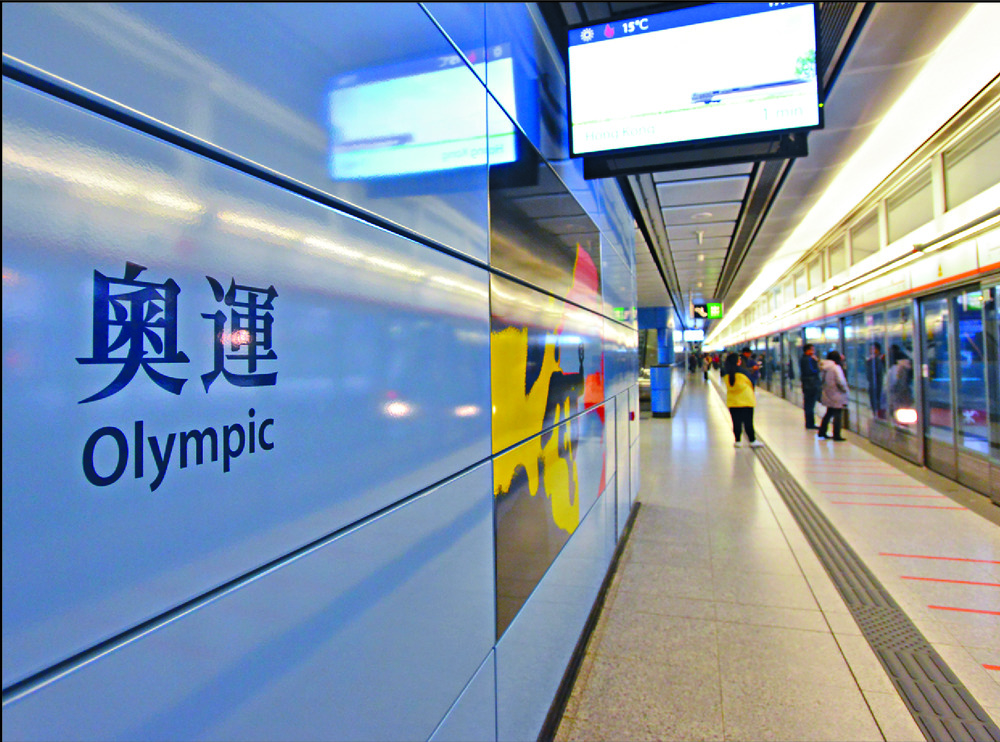 MTR takes stock after hitch
A minor ground settlement was found at a monitoring checkpoint installed in the tunnel between Kowloon Station and Olympic Station of the MTR's Tung Chung Line, a government representative said yesterday.
The settlement had reached 20.27 millimeters, slightly exceeding the preset trigger level for work suspension of 20mm.

The settlement was found during foundation work for the relocation of facilities of the Tsim Sha Tsui Fire Station Complex to To Wah Road in Jordan.

MTR Corp said its Railway Protection Unit found in a regular inspection on Tuesday that the reading of the monitoring point had reached the preset limit.

In conjunction with relevant government departments, the MTRC requested the contractor for the building project to suspend work causing the settlement.

"After examination, the corporation has confirmed that railway safety and operations are not affected and it will continue to monitor the situation."

The relevant works within the railway protection area were suspended on the same day, while government officers were deployed to inspect the railway tunnel and confirm its safety, the representative said.

Government departments and the MTRC will closely monitor the situation and maintain close communication with each other to ensure the structural safety of the railway facilities and safe operation of the railway, the representative said. The contractor is also requested to formulate mitigation measures.

The MTRC also said consent for the resumption of construction works will only be granted when building professionals are able to ensure the works will not have any adverse impact on the railway facilities and the safe operations of the railway.

"Safety is the top priority of MTR operations. The corporation has an established regime for assuring the safety of passengers, staff and members of the public," the MTRC said.