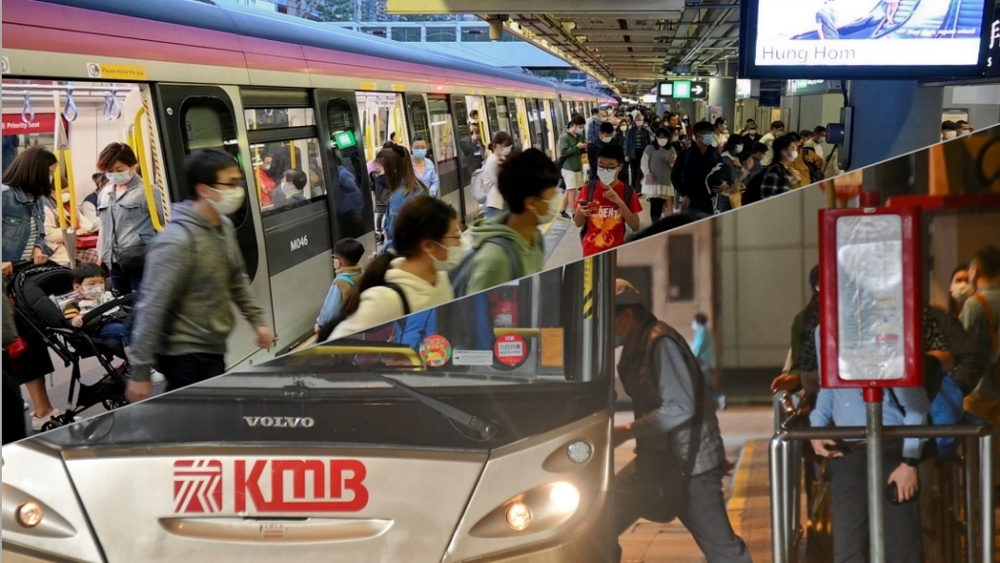 MTR reduces train frequencies, KMB cuts bus services
Starting Friday, MTR Corporation will slightly reduce the train frequencies of some railway lines from 8pm onwards, as KMB will end services on 13 routes earlier at 8pm.
Waiting time for MTR trains during evening non-peak periods will be extended by 1 to 2 minutes, whereas train service during other periods, including peak hours, will remain unchanged.

The adjustment comes after the MTR corporation observed a 40 percent drop in MTR patronage during non-peak hours compared to last December, following the government's implementation of measures to reduce social contact, such as the group gathering restrictions and special work arrangements for civil servants.

After the adjustment, trains on the Tsuen Wan Line, Kwun Tong Line, Island Line, South Island Line, East Rail Line, Tung Chung Line and Tuen Ma Line will run at intervals of 5 to 9 minutes starting from 8pm in the evening.

Trains between the North Point and Po Lam stations, and between Tiu Keng Leng and Lohas Park stations on the Tseung Kwan O Line will run at 6-minute and 12-minute intervals respectively from 8pm on Fridays and Saturdays, while train frequency on other days remain unchanged.

MTRCL said it will closely monitor the situation and adjust services when necessary.

Meanwhile, 13 KMB bus routes will move forward their departure times of the last bus to 8pm.

The 13 routes include, 47A, 66M, 67X, 80M, 82K, 85B, 88K, 89B, 234A, 286M, 290, 296A, and 296M.