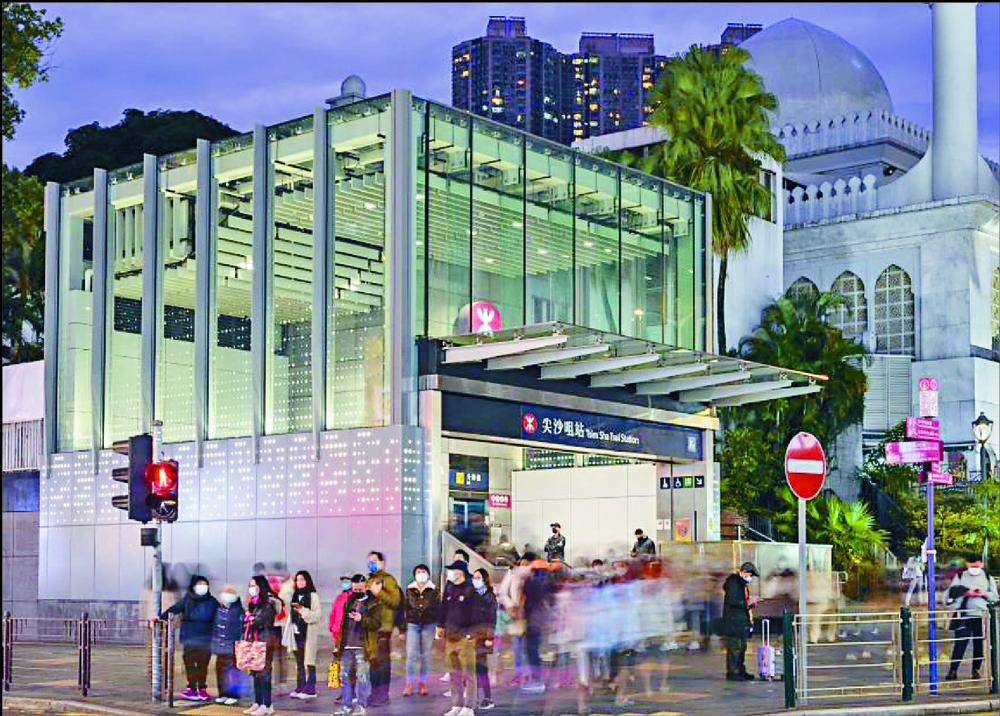 MTR back on board in spirit of Christmas and New Year
Overnight MTR train services will be provided on Christmas Eve and New Year's Eve to enable celebrations for the first time since 2018, MTR Corp said yesterday.
The sole railway operator said railway lines and seven Light Rail routes - 505, 507, 610, 614P, 615P, 706, 751 - will run overnight on those two days.

The city's urban lines will also step up train services from 8 pm to 12 am on Christmas Eve and New Year's Eve, with trains on the Island line running every 4.2 minutes, those on the Tsuen Wan and Kwun Tong lines running every 3.8 minutes, and East Rail line trains running every six minutes.

From 12 am to 2.30 am, trains on the Island, Tsuen Wan and Kwun Tong lines will run every six minutes on Christmas Eve and every four minutes on New Year's Eve.

On the East Rail line, trains will run every 7.5 minutes on December 24, and six minutes on the 31st, and every eight and five minutes for those two days on the Tseung Kwan O line from North Point to Po Lam.

All lines excluding the Airport Express and Disneyland Resort line will run through the night.

MTR bus routes 506, K51 and K54 will extend their service time from 12.30 am to

1.30 am, running every 15 to 20 minutes.

MTR railway lines will also extend services on Thursday, December 22 afternoon of the winter solstice.

From 3 pm to 5 pm, trains will run every 2.1 minutes on the Island line, every two minutes on the Tsuen Wan line, every 2.3 minutes on the Kwun Tong line from Tiu Keng Leng to Ho Man Tin and every 4.6 minutes from Ho Man Tin to Whampoa.

Tseung Kwan O line trains from North Point to Tseung Kwan O will run every 2.2 minutes, and trains on the East Rail line will run every four to 8 minutes.

The announcement came as Legislative Council member Ben Chan Han-pan, who chairs the railways subcommittee, said the operator should be prohibited from imposing fare hikes if it is turning a profit.

He was delivering a set of recommendations on the government's MTR Fare Adjustment Mechanism review made by the Democratic Alliance for the Betterment and Progress of Hong Kong yesterday.

Chan said the rail operator should shift to a "limited service" penalty system, cutting disruption-related penalties by half, under which disruptions lasting more than four hours would incur a fine of HK$1.25 million instead of the current HK$2.5 million.

However, Chan proposed the maximum penalty for service disruptions be doubled to HK$50 million.

"Adding penalties would get MTR to strengthen its maintenance regime. We don't want to punish the company for the sake of it," Chan said.