Cheung Yin-fa files writ at the High Court in Hong Kong to restrain Abby Choi's former father-in-law Kwong Kau from selling HK$73 million flat in exclusive neighbourhood.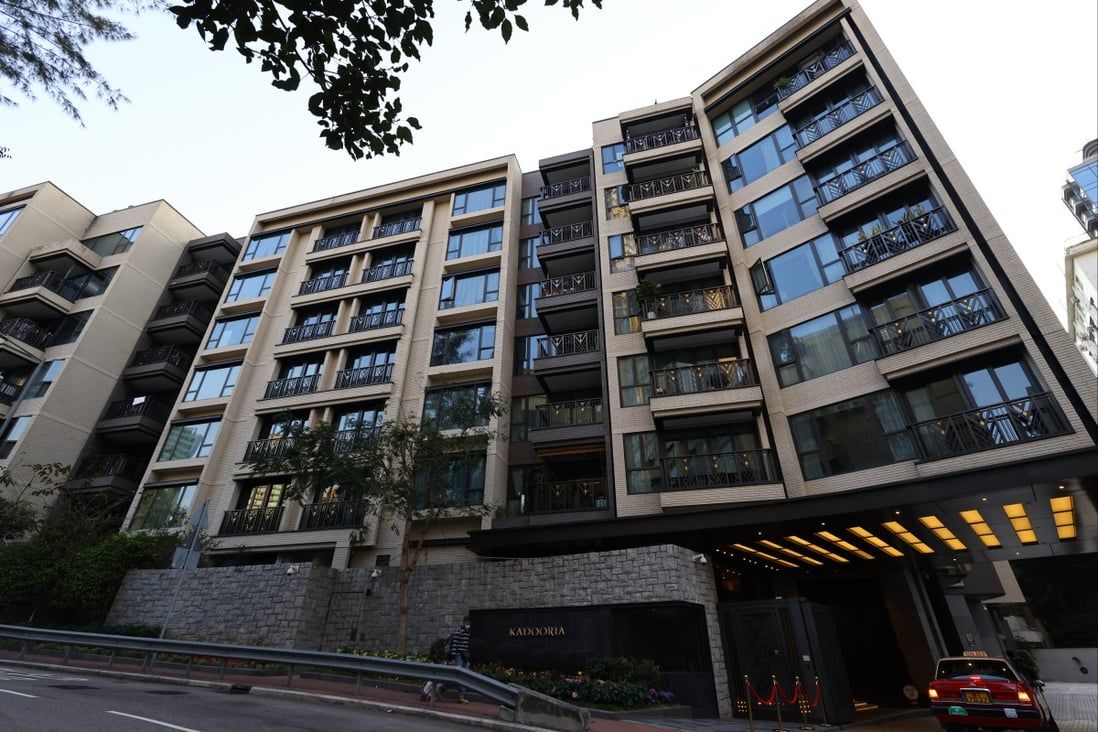 The flat is located in a luxury development in Ho Man Tin.
The mother of slain Hong Kong model Abby Choi Tin-fung has sought a court injunction to forbid the socialite's former father-in-law from selling a HK$73 million (US$9.4 million) luxury flat her daughter allegedly bought under his name.

On behalf of her deceased daughter, Cheung Yin-fa on Monday filed a writ at the High Court to restrain Kwong Kau, 65, one of three suspects accused of murdering Choi, from selling the HK$73 million flat in the exclusive Kadoorie Hill neighbourhood in Ho Man Tin.

The writ sought to declare Choi as the beneficial owner of the 1,820 sq ft flat.

"[Kwong] holds or held his legal title in the property on trust for [Choi] or is being estopped from denying [Choi's] interest," the writ said.

Cheung also sought to forbid Kwong from disposing of, transferring, charging, aliening or dealing with the flat without her prior consent or knowledge.

Former police officer Kwong and his two sons, one of them Choi's ex-husband Alex Kwong Kong-chi, have been charged with the murder of the socialite. Choi was dismembered with some of her body parts found in a flat in a three-storey house in Tai Po's Lung Mei Tsuen on February 21.

A friend of Choi, Mrs Cheng, earlier told the media the victim had bought the Kadoorie Hill flat in her ex-father-in-law's name but recently wanted to sell it and resettle her former in-laws elsewhere.

Cheng told the Post that Choi, whose family ran a successful construction business in mainland China, took great care of everyone, including the family of her ex-husband.

She said the planned sale of the Kadoorie Hill property was purely an investment consideration.

It was earlier revealed Kwong Kau was also listed as the owner of a 291 sq ft subsidised flat at Sheung Man Court in Kwai Chung sold under the Home Ownership Scheme for HK$2.18 million in July 2020. A HK$2.1 million mortgage was taken out to buy the property.

The HK$73 million flat was bought under Kwong's name in October 2019, nine months before the transaction on the subsidised flat was completed.

Kwong's 63-year-old wife faces a charge of perverting the course of justice for allegedly destroying evidence during a police investigation.