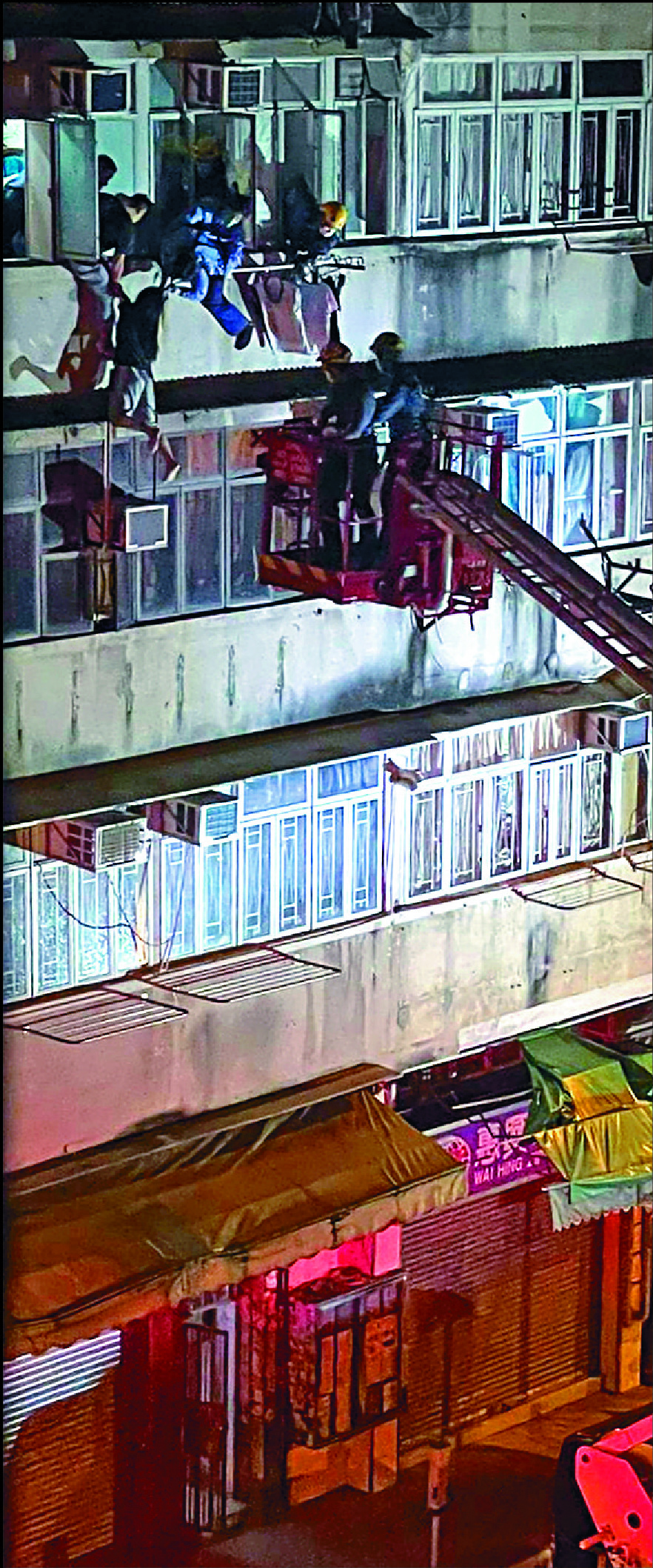 Mother hit with murder charge over abused boy
The 33-year-old mother of a five-year-old boy who died of multiple injuries suspected to have been caused by abuse in Sham Shui Po on Saturday has been charged with one count of murder and will appear in a West Kowloon magistrate's court today.
A 40-year-old woman was also arrested for child neglect.

The aunt - the mother's elder sister - is under investigation by the regional crime unit.

The boy was found with more than 30 injuries and bruises, and rushed him to Kwong Wah Hospital, where he was certified dead.

The 33-year-old mother, Lai, was emotionally unstable and attempted to jump out a window, but officers managed to stop her.

The assistant district commander for crime, Lui Chi-ho, said the boy was stunted and easily irritated. He had special education needs and suffered from attention-deficit/hyperactivity disorder.

Ill-treatment or neglect by those in charge of a child or young person is punishable by up to 10 years in prison.

Last month, a three-month-old boy covered in bruises and cigarette burns died after falling into a coma at home in Tai Kok Tsui. His 35-year-old logistics worker father and mother, 25, were held on suspicion of murder.

The Education Bureau expressed its condolences yesterday, saying "it is deeply saddened and very concerned, and it will continue to maintain close communication with the school to provide appropriate support."

His school has mobilized a crisis management team to follow up and give aid to students, parents and staff.

Social welfare legislator and registered social worker Tik Chi-yuen said he hopes to speed up legislation on mechanisms for reporting suspected child abuse cases, adding that the government will hold its first consultation meeting on legislation of mandatory reporting of suspected child abuse cases tomorrow.

"The fact that yet another serious child abuse case has been uncovered shows that this is only the tip of the iceberg," he said.

Tik also believed legislators would be in favor of the uncontroversial bill, hoping that authorities will be able to expedite the legislative process. But he also said some industry figures had reservations regarding the actual implementation of the plan.