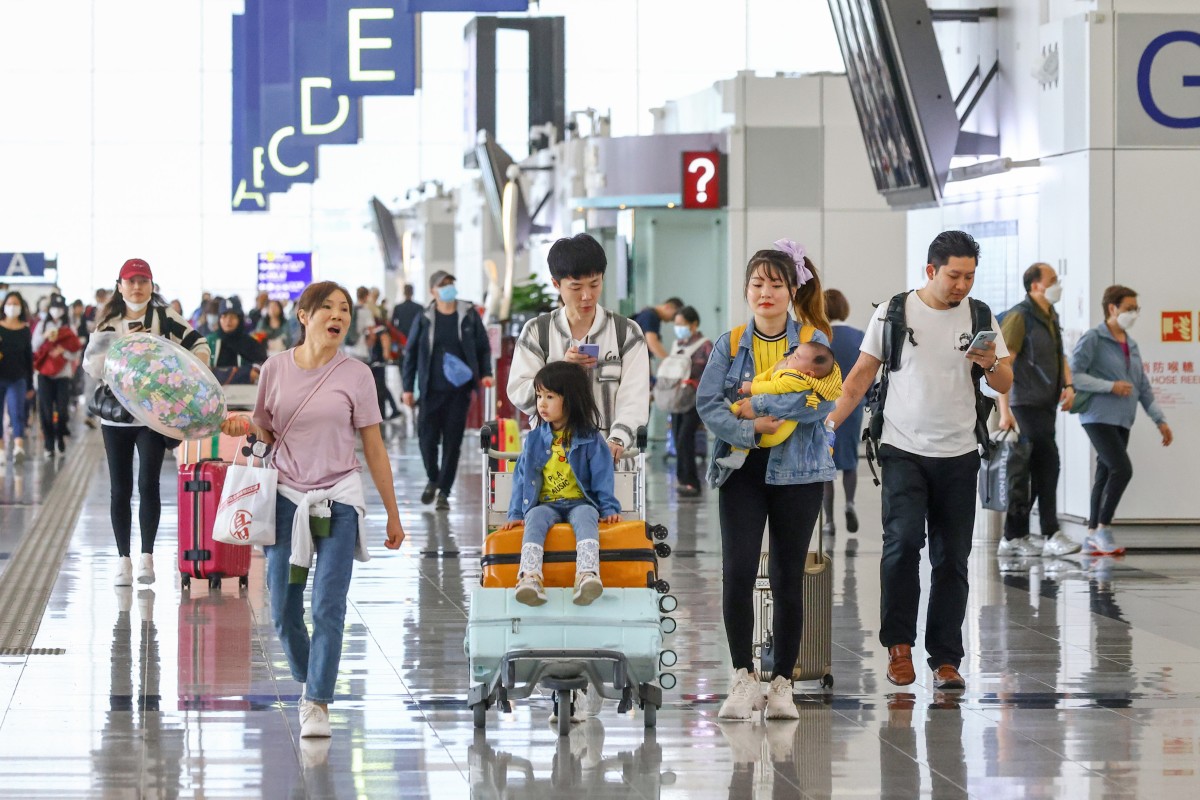 Air Traffic Slowly Rebound at Hong Kong Airport Amidst Complicated Talks with China
Hong Kong's airport saw a significant increase in passenger traffic in April, with 3.1 million people passing through its gates, a 24-fold increase compared to the same month last year.
However, the number is still far below pre-pandemic levels, at only 48%.

The International Air Transport Association (IATA) reports that the increase in passenger traffic is due to the lack of flight options for mainland Chinese travelers.

Despite talks between China and the US to add more flights between the two countries, the process is reportedly complicated by the difficulty in regaining outbound slots at foreign airports.

According to Xie Xingquan, North Asia vice-president of IATA, there is a clear demand for more flights, but the challenges in bilateral talks are making it hard to increase the number.

This news highlights the ongoing challenges faced by airports in Hong Kong and globally, as they work to restore pre-pandemic levels of traffic while also navigating the complexities of international relations and air travel regulations.