Slightly more than 70 per cent of survey respondents feel that having a fake news law could threaten freedom of speech in Hong Kong.
Eight in 10 journalists are opposed to Hong Kong legislating a fake news law to deal with disinformation, with many favouring a boost in media literacy among the public instead, a survey has found.

Eighty per cent of 162 news workers recently surveyed by Baptist University said they feared such a law could lead to abuses, while 76 per cent were worried about the effects on press freedom.

Almost half of the respondents said they believed the situation regarding disinformation in the city was serious, especially in areas related to political affairs, pandemic information and social news.

But slightly more than 70 per cent also felt that having a fake news law could threaten freedom of speech, with 94 per cent of them believing better education on media literacy was a more important way to tackle permeating falsehoods.

The university's school of communications and film, which interviewed 162 editors and journalists between September 16 and October 18 for its survey, revealed its findings on Wednesday at a seminar on ways to tackle misinformation.

Guests included academics, lawyers and news editors, who proposed a range of alternatives, such as stronger fact-checking efforts, stepped up media literacy education, and a self-regulatory mechanism.

Legal experts also compared disinformation laws among various jurisdictions.

The government has seen a pressing need to legislate against disinformation following the spreading of rumours during the 2019 social unrest and the coronavirus pandemic in the past two years, although journalists have warned of a potential chilling effect on the industry.

Eric Wishart, standards and ethics editor of Agence France-Presse, urged the government to include journalists in the deliberating process, saying they also saw "fake news as their enemy".

He argued that anti-disinformation laws often led to arrests of journalists, citing those in Myanmar and Russia as examples.

"Finding an alternative for a fake news law is highly desirable," he said, alluding to the effectiveness of fact-checking establishments.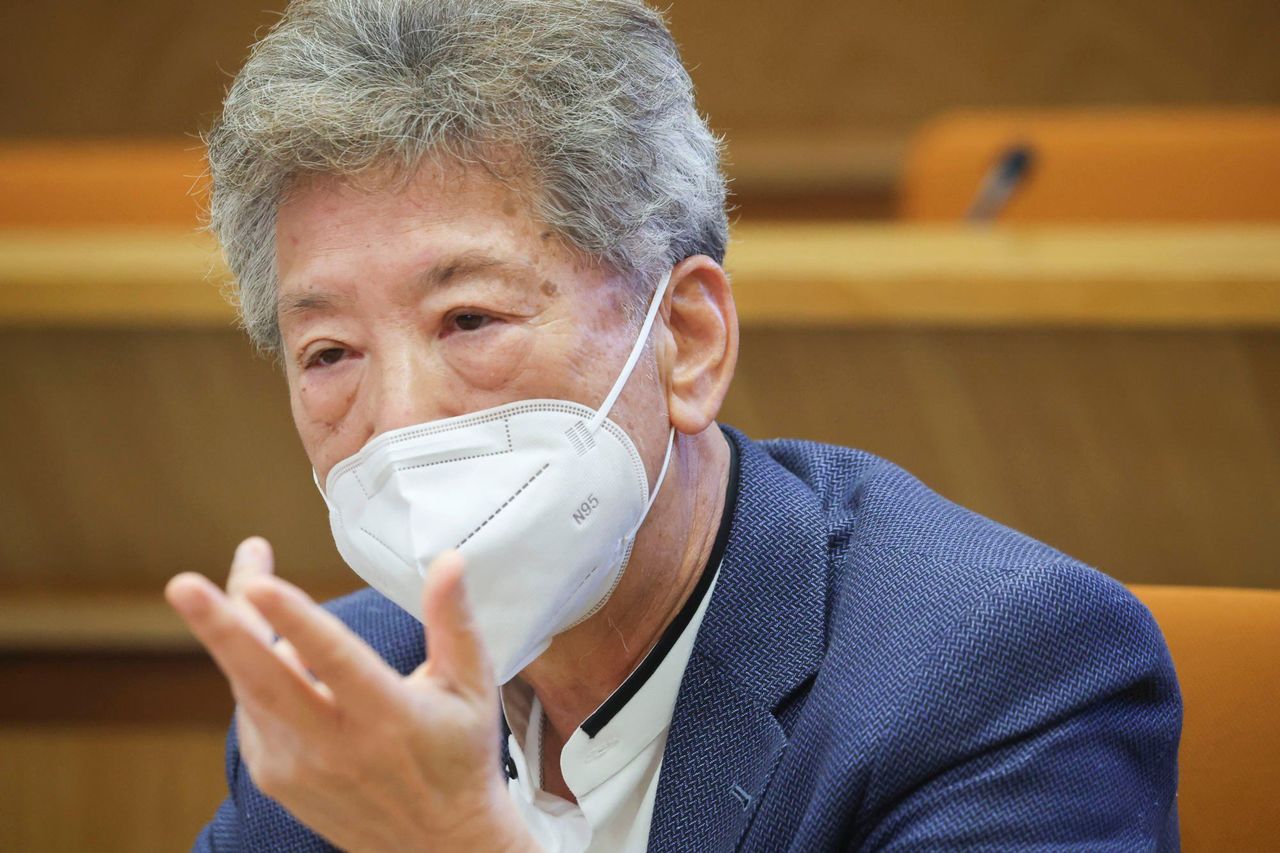 Barrister and Executive Council member Ronny Tong.

Barrister Ronny Tong Ka-wah, a member of the Executive Council, however, called an anti-disinformation law a "world trend".

"A lot of people have knee-jerk reactions – when you talk about disinformation you are curtailing the freedom of information," he said.

While stressing his views did not represent the government's, Tong argued that the law would not harm artistic expression, for instance, and would give a defendant the benefit of the doubt, if it were to be criminalised.

Countries such as France and Singapore already had a law, he noted.

There has been talk of a possible fake news law for a year and in July, Secretary for Home and Youth Affairs Alice Mak revealed that the government had hired a consultancy firm to look at similar legislation in various jurisdictions.

Mak on Wednesday told a radio show the government would examine the consultancy's findings after it submitted its report.

Tong told the seminar that the government faced difficulties in tackling disinformation when the creators were not based in Hong Kong.

Meanwhile, Bonnie Chiu Lai-yu, associate professor of practice at the communication school, touted education as a solution.

She suggested schools should start introducing classes on media literacy for pupils as young as primary level.