Three major cinema chains say eating or drinking will not be allowed when they reopen on Thursday.
Most of Hong Kong's cinemas have banned eating or drinking inside their theatres, even for customers who have received three doses of a coronavirus vaccine, ahead of their reopening under eased social-distancing rules.

Three major cinema chains said on Tuesday that eating or drinking would not be allowed when they resumed services on Thursday after more than 100 days of closure.

Multiplex Cinema (MCL), Broadway Circuit and Golden Harvest run 14, 13 and 10 theatres, respectively. The trio account for 58 per cent of Hong Kong's 64 cinemas.

The venues opted out of plans to serve food and drinks after a government announcement last week that the city would relax social-distancing curbs on businesses, adding that film-goers and cinema staff from April 21 must have received three vaccine doses in order for food and drinks to be served.

Patrons will also need to follow rules in the city's vaccine pass scheme to enter theatres, under which residents aged 12 or above are required to have at least one dose of a vaccine by April 29, two jabs between April 30 and May 30 and three doses from May 31.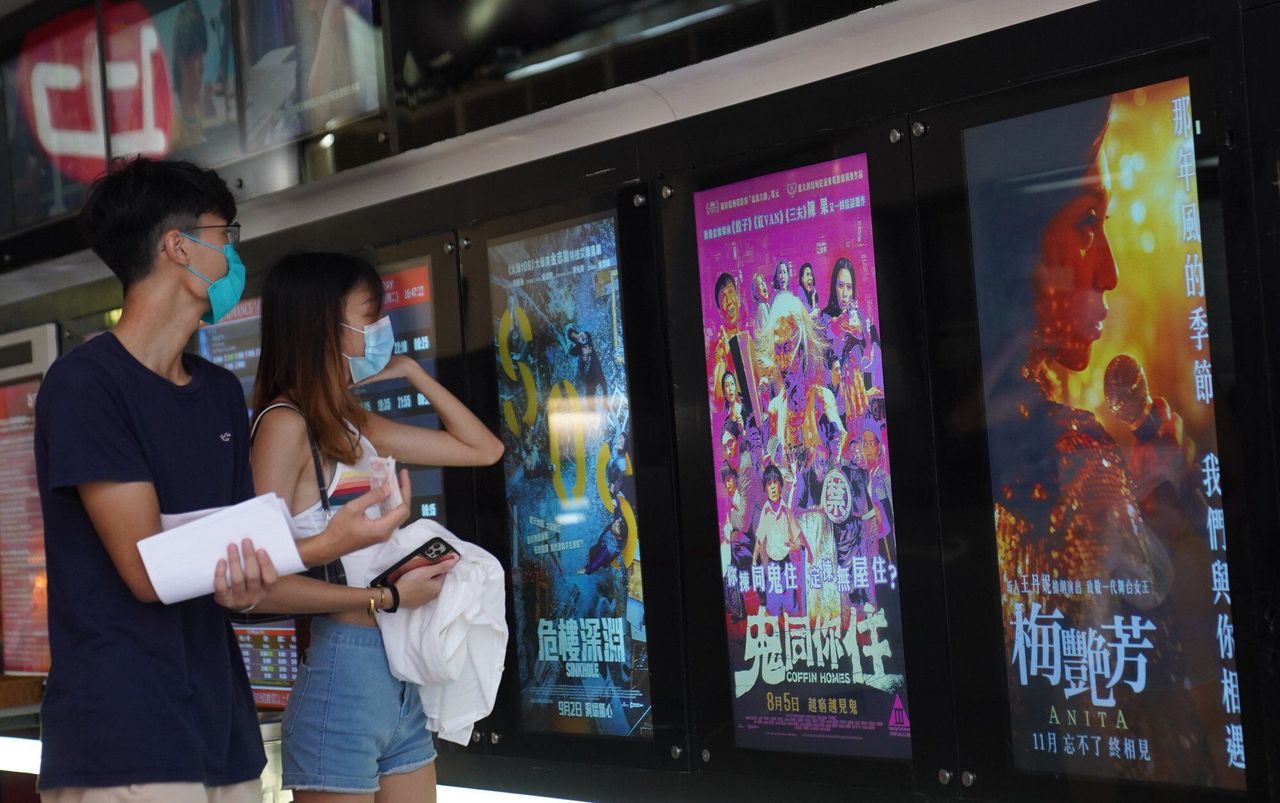 Hong Kong will relax social-distancing measures imposed on a number of businesses, including cinemas, since January.

Industry professionals said it could be difficult for staff to ensure food and drinks were not served to those who had not received all three jabs.

Exceptions will apply to children aged below 12, double-vaccinated residents who have recovered from Covid-19 within the last three months and those with exemption certificates.

Chief Executive Carrie Lam Cheng Yuet-ngor said earlier that the three-jab requirement was not meant to create hurdles for cinema operators, but to provide an option.

The Commerce and Economic Development Bureau later explained in a statement that cinema operators were allowed to arrange the schedule of screenings with food and drinks served according to their individual circumstances.

Under the relaxed measures, cinemas are only allowed to operate at 50 per cent capacity with alternate seating arrangements in their theatre houses. Film-goers are also required to wear masks and use the "Leave Home Safe" risk-exposure app to enter.

A spokeswoman for Golden Scene Cinema said eating or drinking would not be allowed inside its theatre houses, adding that she believed the three-shot requirement would be difficult to enforce and the company did not want to risk offending customers or breaching the rule. Venues will still sell over-the-counter food and drinks.

"This three-dose rule is crazy and will cause a lot of disputes with customers. Many patrons book the tickets for their friends and families, how can they ensure that they are all vaccinated with three doses?" she said. "What if recovered Covid-19 patients refuse to show their infection records? How can the staff enforce the rule?"

"I don't know why watching a movie is deemed more dangerous than travelling in an MTR train where everyone is squeezed together shoulder to shoulder."