Group's managing director says most of its 163 fast food outlets and 42 Super Super Congee and Noodles stores to stop providing dine-in services, business hours at other restaurants to be adjusted.
Major Hong Kong restaurant chain Cafe de Coral will suspend most of its dine-in service to focus on providing takeaways this week, while other eateries have temporarily ceased operations amid surging Covid-19 infections and stringent business curbs.

Hong Kong-listed Cafe de Coral Holdings said on Sunday that most of its namesake 163 fast food outlets and 42 Super Super Congee and Noodles stores would implement the move from March 1 until further notice, in addition to adjusting the business hours of its other restaurants.

Piony Leung Ho-ting, the group's Hong Kong managing director, said the arrangements aimed to balance the well-being of its employees with consumer and business interests.

"The fifth wave outbreak is very serious … we decided to suspend [most] dine-in services of Cafe de Coral and Super Super Congee and Noodles stores to minimise the risks of diners taking down face masks while eating," she said.

Simon Wong Ka-wo, president of the Hong Kong Federation of Restaurants and Related Trades, told the Post on Sunday he estimated the number of establishments opting to suspend operations would reach 5,000 by April, close to one-third of the city's 16,000 eateries.

"I envisage that by the end of April, after the completion of universal testing on the city's 7.4 million people, more than 2,000 outlets will shut down for good," he said. "Actually, about 300 outlets have already closed their doors for good. They can't persist any more after a 90 per cent drop in business," he said.

Simon Wong Kit-lung, who runs 46 eateries under the LH Group with 1,000 employees, said all of their restaurants would suspend operations from Monday until further notice.

He said the suspension was to cut costs, ensure the safety of employees and minimise losses during the city's worsening coronavirus outbreak.

"The risk of staff becoming [infected] is getting higher and higher," he said, adding that the suspension was an "overall" decision.

Wong, who is also the president of the Hong Kong Japanese Food and Cuisine Association, noted the group had already been facing business curbs under strict anti-epidemic measures.

"It is all doom and gloom for the city's food and beverage industry now," he added.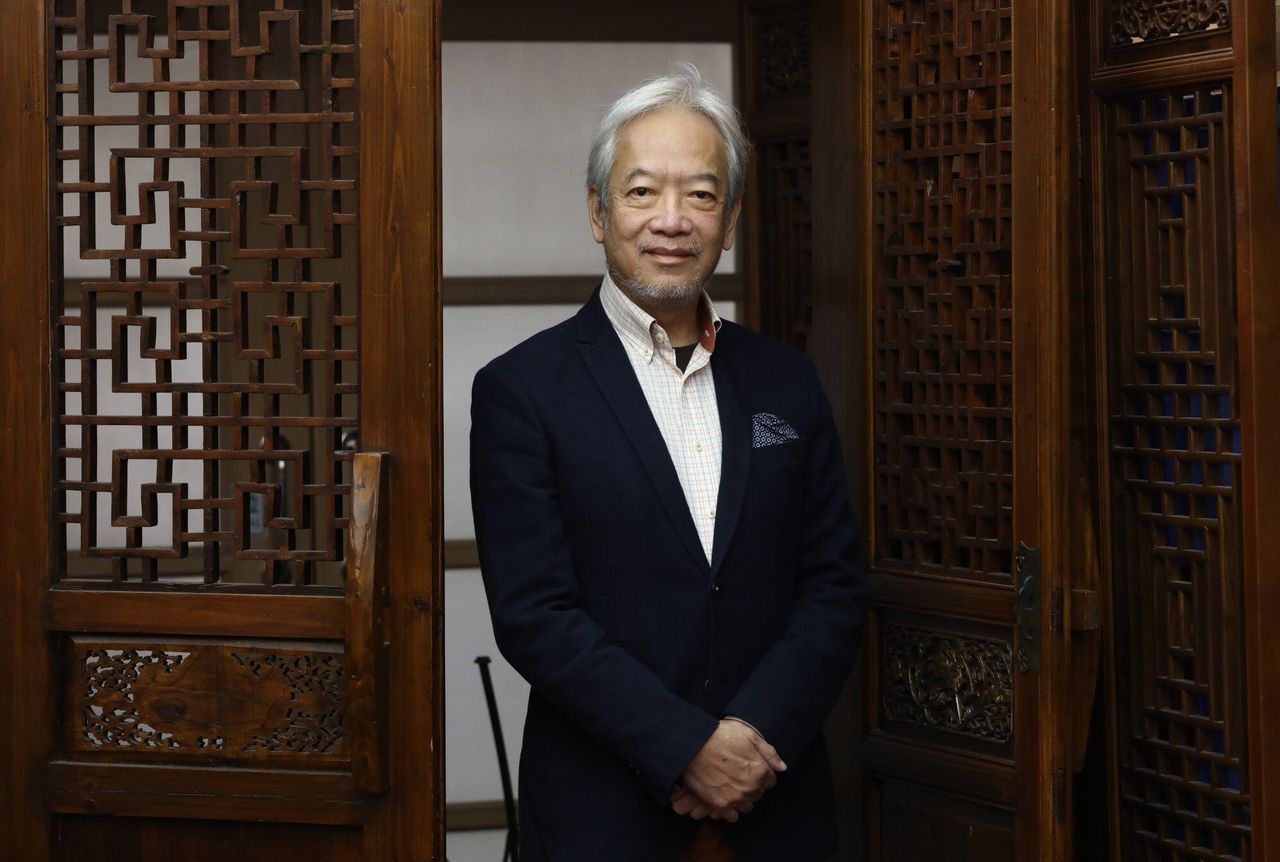 Simon Wong, president of the Hong Kong Federation of Restaurants and Related Trades.

Seafood Delight Group chairman David Leung Chi-wai, who runs about 12 Chinese restaurants, said six outlets were temporarily closed as earnings had dropped by 90 per cent over the past month.

Ray Chui Man-wai, chairman of the industry group Institute of Dining Art, said the outbreak, stringent curbs and vaccine pass scheme had dealt a devastating blow to the catering industry.

Chui, who serves as chairman of Kam Kee Holdings and operates 44 restaurants, said he had also contemplated suspending business as about 50 staff had been infected and were awaiting quarantine.

"Now the government's quarantine arrangements for the infected are really chaotic and we have no idea how long until they can resume work," he said. "I've decided to persist as I don't want my staff to take unpaid leave. Many others are in the same boat and they have to suspend business to cut losses first."

Last Thursday, the government extended social-distancing curbs until April 20 and imposed the controversial vaccine pass scheme.

The scheme requires people aged 12 and above to provide proof of inoculation with at least one dose of a Covid-19 vaccine upon entering government venues and 23 other types of premises, including restaurants, shopping centres, wet markets and supermarkets.

To access the listed premises, residents must upload their vaccination records or certificate of medical exemption to the "Leave Home Safe" risk-exposure app for scanning. Any person unable to provide proof of either will be denied entry.

The hard-hit catering sector is among eligible recipients for the sixth round of pandemic relief funding, worth HK$27 billion (US$3.45 billion), which has offered subsidies to restaurants ranging from HK$100,000 to HK$500,000.