Posting protest-related slogans on office walls joins list of reasons for removal, government source says, noting national security law violations not required.
More than 70 opposition district councillors have resigned since Wednesday, with Hong Kong authorities deciding on a hardline approach that will unseat any who posted slogans connected to the 2019 anti-government protests on their office walls.

Sources said they believed that under the new rules, nearly 150 opposition district councillors – almost 60 per cent of those remaining – were expected to be disqualified this month.

The move, taken under a new law aimed at removing "unpatriotic" office-holders, will also require those disqualified to return about HK$1 million (US$29,000) in salary and other funds received since taking office.

News of the coming cull prompted at least 76 opposition councillors to resign since Wednesday night, pushing the number who have already quit to 123 of the 392 who swept to power in a 2019 electoral landslide.

As of Thursday evening, there were 269 opposition members left across the city's 18 district councils.

"The criteria [for disqualification] are unrelated to whether these district councillors have violated the national security law," a government source said. "We use a higher threshold, because the oath-taking legislation requires pledging loyalty to the Basic Law and Hong Kong government."

Posters featuring District Councillor Yau Man-chun feature an attached farewell letter on Thursday.

Last month, the Post reported at least 150 district councillors were at risk of being unseated over their roles in an unofficial primary election in July 2020 when vetted under the new law.

Forty-seven opposition figures were charged in February under the national security law for taking part in the primary.

The three main criteria for disqualification identified were: participation in the primary; allowing the opposition camp to use district council offices as polling stations; and signing a statement promising to vote down the government's budget if it failed to meet certain demands once the bloc won control of the Legislative Council.

But the source on Thursday said the recent arrests of residents who posted controversial banners such as "Liberate Hong Kong; revolution of our times" meant the criteria would now expand to district councillors who had done the same, pushing the number of those likely to be unseated before the latest resignations closer to 230.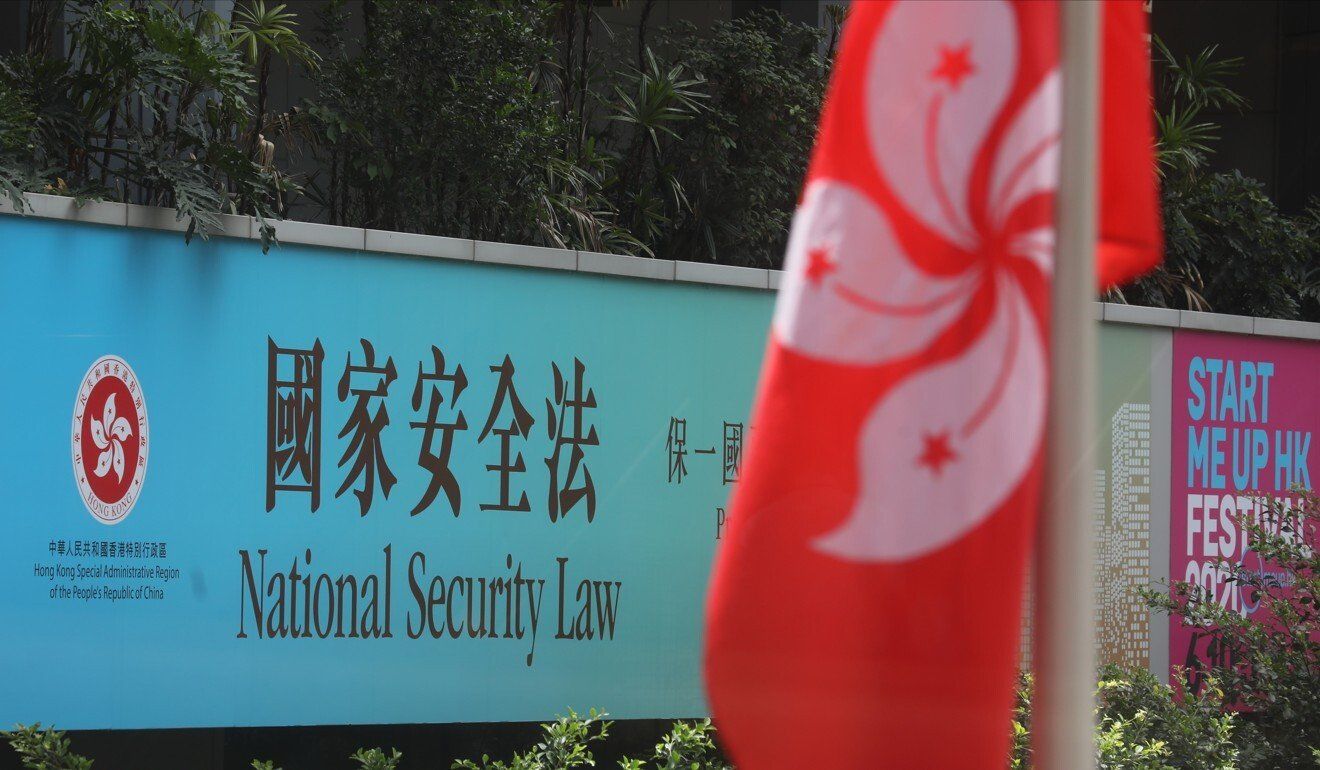 Numerous councillors were already expected to be disqualified for connections to an election primary that has seen 47 opposition figures charged under the national security law.

The source also said that any councillors who had recently withdrawn from the Civic Party or NeoDemocrats – listed as signatories of the budget pledge – would still lose their jobs, "as they were just trying to avoid being disqualified".

Letters will soon be sent to all district councillors to kick-start the vetting process, while the official oath-taking ceremony will take place later this month.

Although the planned move will create hundreds of district council vacancies, the government has no plan to carry out by-elections, another source said. With the latest wave of resignations, the 15-seat Central and Western District Council has only two members left.

Facing the possibility of disqualification, at least 76 councillors had publicly announced or disclosed plans to quit as of 9pm on Thursday. They included 15 district councillors from the Democratic Party, which claimed 81 seats in 2019, and six former or current members of the Civic Party. Six of those who resigned had been district council chairmen.

The League of Social Democrats also announced that its two district councillors – Jimmy Sham Tsz-kit, one of the 47 arrestees, and "Bull" Tsang Kin-shing – had both quit.

Also departing was Kwai Wai-yip, a former NeoDemocrat member and chairman of Tai Po District Council. "After considering the safety of my family, I have no option but to resign. This is a very tough decision," he said.

Josephine Chan Shu-ying, a district council member for more than two decades, bid farewell to her supporters on Wednesday night, saying in a social media post she would "continue to serve the community as best as I can".

Owan Li, a Yau Tsim Mong District Council member, also said on Thursday morning that he had decided to resign. "The situation has deteriorated way faster than we expected … Let's sit tight and take a look at how much worse the storm can be," he said.

But some, including Yuen Long district councillor Samuel Lai Kwok-wing, vowed to carry on, saying he had no regrets, even if it meant being disqualified or chased after to return public funds.

Democratic Party chairman Lo Kin-hei, meanwhile, said his group had not yet come to a decision about what to do.

"The latest arrangement is quite unacceptable, as we were all qualified candidates and won the elections," he said.

"Authorities are simply telling you that because there is a new law, you have to return your salaries, because you are seen as not qualified despite having done your job for the past year."

Pro-establishment lawmaker Paul Tse Wai-chun, also a Wan Chai District Council member, said he believed national security was the major consideration when deciding on a disqualification.

He also encouraged resigning district council members to run for Legco this December, even as he acknowledged they could be disqualified due to "minor mistakes".

The Public Offices (Candidacy and Taking Up Offices) (Miscellaneous Amendments) Ordinance 2021 approved by Legco on May 12 extends oath-taking requirements that already applied to senior officials, judges and lawmakers to district councillors.

It aims to align local legislation with Article 6 of the city's Beijing-imposed national security law, which bans acts of subversion, secession, terrorism and collusion with foreign forces.