Post photographer among those denied permission to cover celebratory events on July 1. Other rejected applicants include photographer from Information Services Department and journalists from Reuters and Agence France-Press.
More than 10 journalists, including at least one government photographer, have had their applications to cover ceremonies marking the 25th anniversary of Hong Kong's return to Chinese rule rejected on security grounds, according to the city's main reporters' group.

The events involved are the flag-raising ceremony and the inauguration of incoming leader John Lee Ka-chiu and his cabinet on July 1. Chinese President Xi Jinping is expected to oversee the latter in person.

In a statement on Tuesday night, the Hong Kong Journalists Association said more than 10 reporters from at least seven media organisations had their applications rejected on security grounds. A Post photographer was among them.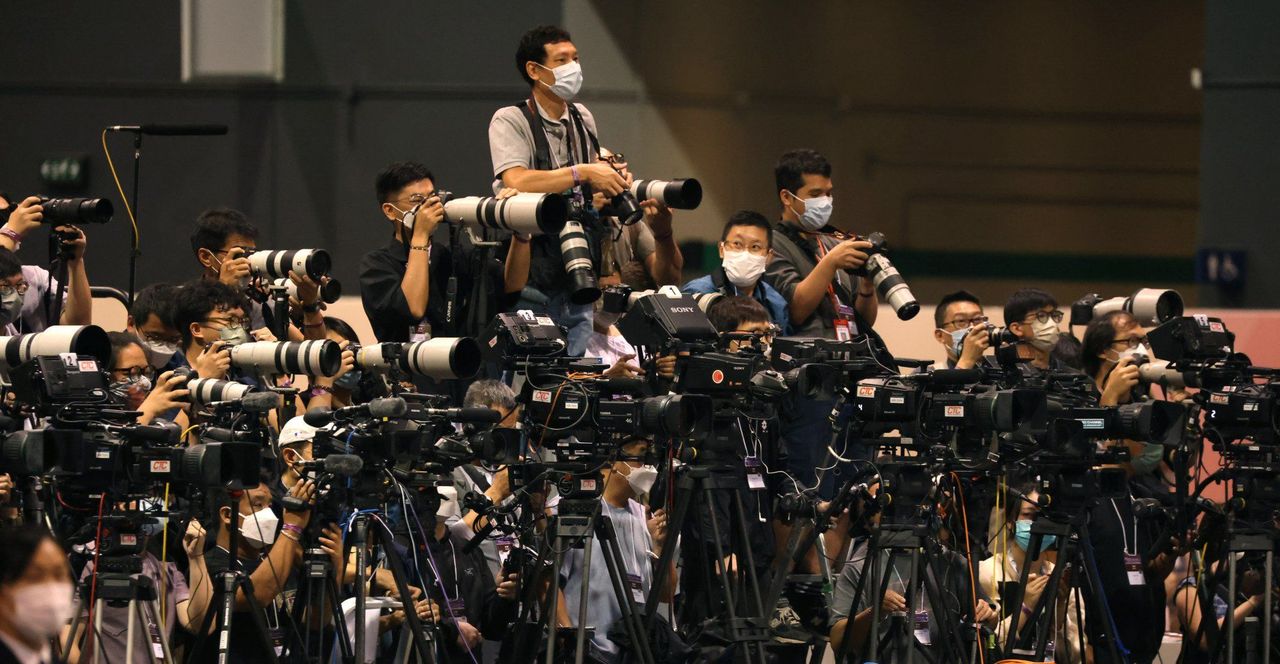 Media covers the election of John Lee at the Hong Kong Convention and Exhibition Centre in May.

While the Post was not informed of the reasons for the rejection, the government was said to have told other media organisations the applications were turned down for security reasons.

Sources said the other rejected applicants included at least one photographer from the government's Information Services Department and representatives from Reuters, Agence France-Presse, Cable TV, Ming Pao and HK01.

The department sent out press invitations to local and foreign media outlets including the Post in the middle of the month for coverage of three official events marking the anniversary of the handover.

The third event mentioned in the invitation was a meeting, which the Post learned was between Xi and local politicians on June 30. It was supposed to be covered by the same journalist who signed up for the swearing-in ceremony on July 1.

But the department did not mention the coverage arrangement for this event when it contacted the Post about the accreditation results on Tuesday.

The invitation required journalists who signed up to undergo nucleic acid tests for Covid-19 every day starting from Sunday. The journalists covering the swearing-in and the meeting must also stay in quarantine hotels from June 29.

The department said: "The government is striking a balance as far as possible between the need of media work and security requirements. We will not comment on the accreditation outcome of individual organisations and persons."

It did not respond to a question on whether mainland Chinese authorities or Hong Kong national security police were involved in the vetting.

The association expressed deep regret over the government's decision.

Although authorities told the affected media organisations they could apply for a replacement person to cover the events, new applicants must also meet the quarantine requirements, which was very difficult, the association said.

Police declined to comment.