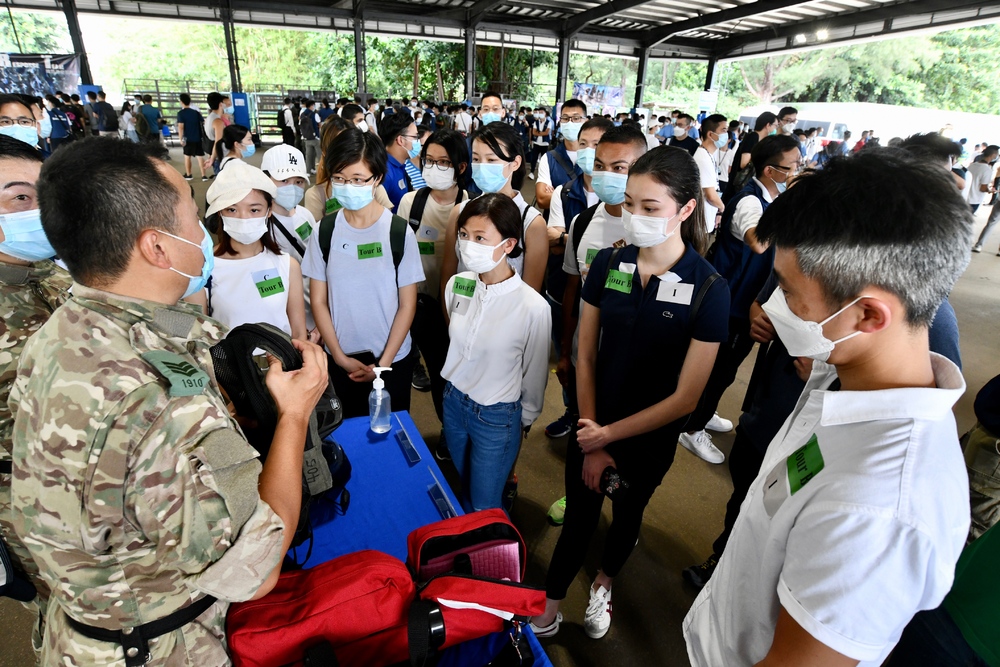 More than 1,600 people join police recruitment day
More than 1600 people joined a recruitment and experience day held at Police College in Wong Chuk Hang.
The event called "You Are The One To Guard Our City" was the police's first large-scale recruitment event since the unrest two years ago.

Superintendent Baron Chan Shun-ching of the police's recruitment division said participants could learn more about the recruitment process and how police officers work during today's event.

They could also meet officers from six police divisions, including Counter Terrorism Response Unit, Railway Response Team and Airport Security Unit, to learn more about their duties and training activities.

Participants also got to see police equipment closely and even try the police training with virtual reality technology.

"We would like to provide a platform for citizens who are interested in joining the police force but are still hesitating, letting them have a better idea of police's work after experiencing it first hand," Chan said.

Participants could take physical tests and group interviews today if they were ready to join the force, Chan said, adding that successful candidates could start training as soon as August this year.

A university graduate who planned to join the police force said some of his friends have negative feelings about the police force and are upset that he is applying for the job.

"But after the experience day, I believe the Hong Kong police force is professional," he said.

"They would not mess around like the public said and would carry out the duty according to the law," he added.

Another participant also said the recruitment event could let him learn more about the police force, but whether he would apply for the job still depends on his financial situation.

"Hong Kong's [economic] environment in the recent two years is not so good and many people have lost their jobs," he said.

"About whether I should apply for the job...I have a family to support and I hope there could be more options."

Chan said in a press briefing today that more than 1,700 people have applied for the job of inspector and constable since the police started the recruitment promotion in April this year.

He said the police force aimed to recruit 195 inspectors and 1350 constables this year, adding that the force will consider the applicants' character, ability, and values when recruiting.