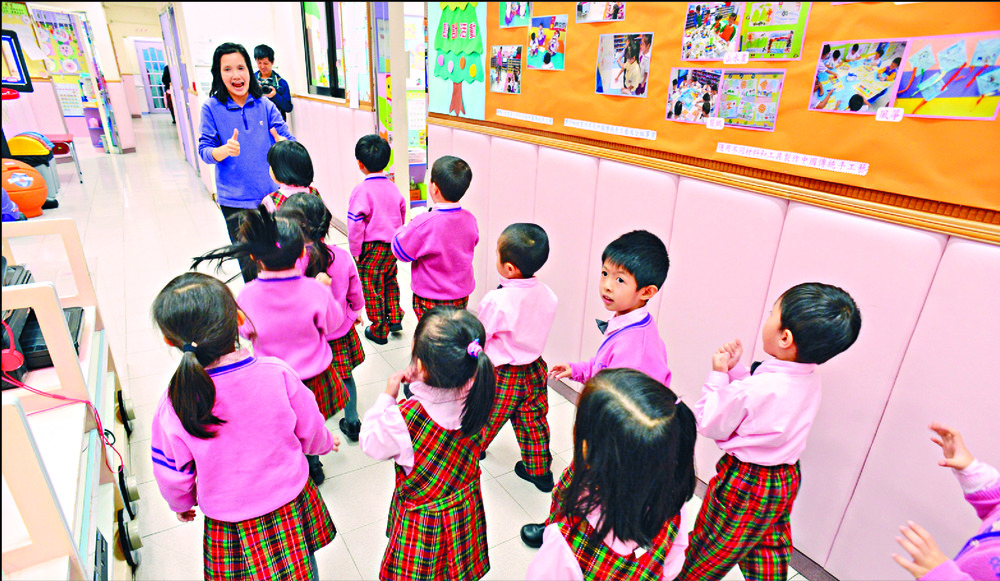 More schools increase fees
Eighty-seven direct subsidy scheme, international and private schools have been given the green light to raise fees this academic year.
That compares with 45 gaining approval for increases last year.

The average fee hike for the 87 schools out of the 92 that applied was 3.16 percent for direct subsidy schools, 3.86 percent for international schools and 3.98 percent for private schools - all lower than last year's rates, the Education Bureau revealed.

Of the SAR's 71 direct subsidy schools that applied for tuition fee raises, 27 were approved and two rejected.

One primary school and five secondary schools under the DSS were allowed to raise their fees by 2.51 percent to 10 percent, while four primary schools and 15 secondary schools gained increases of 2.5 percent or less.

Among them, Diocesan Boys' School is now charging HK$51,200 a year for local secondary students and HK$45,000 for local primary pupils - increases of 2.4 percent.

DSS girls' Heep Yunn School raised its fees 2.4 percent to HK$36,810 a year.

Of 78 private schools in Hong Kong, 41 sought fee increases, with 38 approved.

One private primary school was allowed to raise its fees by 10.1 percent, while another 30 and seven private secondary schools could raise theirs by no more than 10 percent.

School fees for 24 of the 53 international schools are also limited to increases of no more than 10 percent.

But the English Schools Foundation, the SAR's largest English-medium international school organization with 22 schools, did not apply to up fees.

In reviewing DSS applications for increases, officials "carefully examined the financial budgets submitted by the school and grounds for revisions," a bureau's spokesman said. It ensured that schools consulted their parent organizations on increases.

For private and international school applications, the bureau also considered justifications and financial conditions.

Among 743 entities joining the government's kindergarten education scheme, 88 full-day and two half-day operations were allowed to raise fees.

Four full-day kindergartens have meantime reduced their fees.