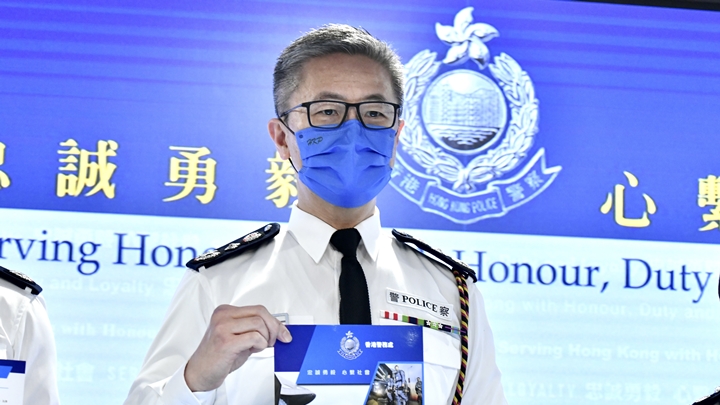 More scam prevention measures to be launched as fraud cases jumped 45 percent: police chief
The police force announced on Tuesday that more scam-proof measures, including the mobile app version of scam preventer, will be launched as the number of criminal cases last year recorded over 70,000, with around 40 percent involving fraud.
In a press conference today, police commissioner Raymond Siu Chak-yee said the force recorded a total of 70,048 criminal cases last year, 8.7 percent higher than in 2021. Among those, 27,923 were fraud cases which increased by more than 8,000 compared to the previous year.

"Around 70 percent of the fraud cases were related to online scams and involved around HK$4.8 billion," Siu said, "with the fraud plan busted by police involving HK$1.3 billion."

Siu noted that the force has sent messages to alert the public of phone scams. "We also plan to set up a registration system for message senders to mark their identity for the receiver to beware of."
The Standard Channel
More>>

He added that police will launch a mobile phone version of Scameter Plus, an official scam and pitfall search engine, for people to search the information and the risk assessment of suspicious messages.

Besides, the force released the statistics of multiple criminal case categories, among which robbery, burglary, and sexual offenses saw a significant decline.

He said that 53 cases of rape and all 30 murder cases last year, of which 15 related to domestic violence, were solved by the police.

More than 230 people were arrested under accusations related to the National Security Law last year, of which 60 percent have been prosecuted, Siu said.

He added that the force had been reviewing the prosecution processes for cases involved in the movement of opposition to the proposed legislative amendments and would announce the tackling methods within this month.