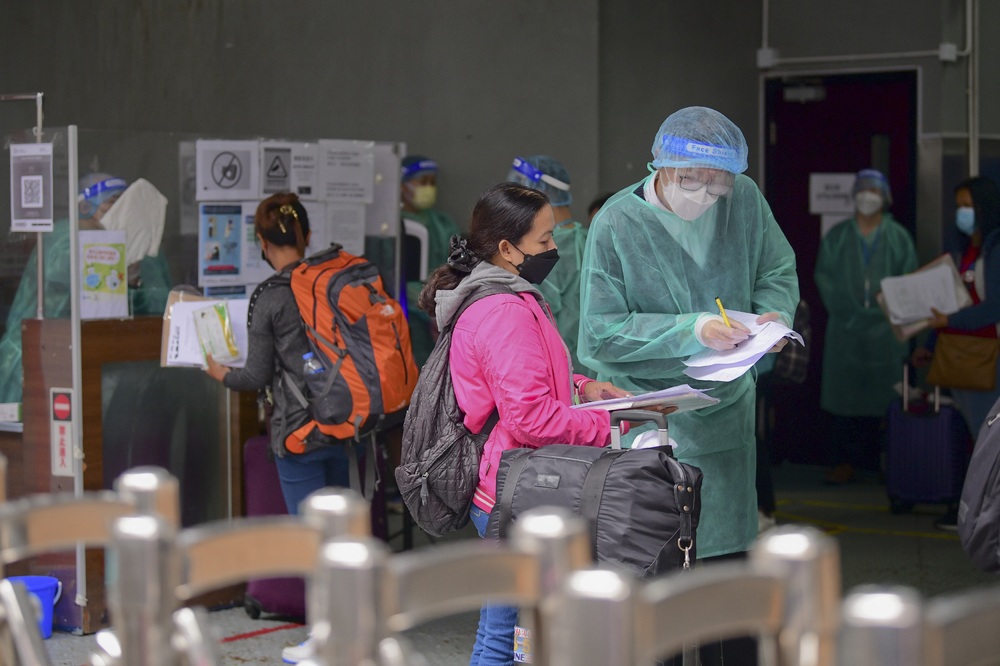 More quarantine rooms for helpers
The number of quarantine hotel rooms for foreign domestic helpers upon arriving in Hong Kong has now been increased to some 22,000 from around 6,000 at the end of March, according to health chief Sophia Chan Siu-chee.
Authorities will also closely monitor the supply and demand of the quarantine rooms and make adjustments when needed, she said.

Addressing a written inquiry from lawmakers on Wednesday, the health secretary said since March 1, foreign domestic helpers coming to work in Hong Kong may be admitted to a designated quarantine hotel as with other inbound travelers from overseas, instead of having to be admitted to a designated quarantine facility for helpers as before.

"According to the room-booking statistics provided by the hotels, as of May 23, the overall booking rate of the [quarantine hotel rooms] for May and June is around 65 percent and 70 percent respectively," Chan wrote in a statement.

She also noted that of the 22,000 quarantine hotel rooms, over half of them are provided with a standard rate of under HK$800 per night.

Meanwhile, the health chief said authorities are now utilizing the Penny's Bay community isolation facility and one community isolation hotel to admit those infected persons that have to be isolated due to their care needs or household environments.

"The remaining community isolation facilities at Tsing Yi, San Tin, Hong Kong Boundary Crossing Facilities Island of the Hong Kong-Zhuhai-Macao Bridge, Fanling, Hung Shui Kiu, and Yuen Long have been put into standby mode.

"As the epidemic has not yet come to an end, the government still needs to reserve these community isolation facilities so as to ensure that Hong Kong can cope with a possible sixth wave of the epidemic if it arrives," Chan added.