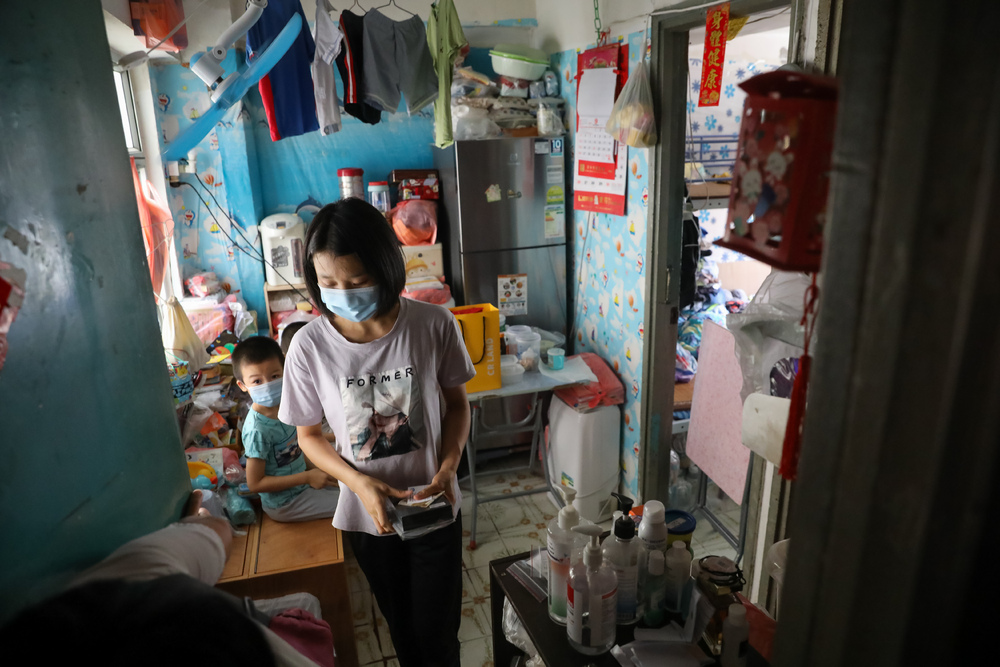 More Hongkongers crammed into subdivided flats
Despite the government's vow to eliminate partition flats in the long run, it was found that 92,200 households in Hong Kong are living in such units this year -- an increase of 3,200 units or 3.6 percent more than last year.
The Long Term Housing Strategy Annual Progress Report 2021 was released by the Transport and Housing Bureau on Wednesday.

The report estimated that the number of inadequately accommodated households rose to 127,100, increasing 5,100 or 4.1 percent over last year, which also marked a record high during the term of office of Chief Executive Carrie Lam Cheng Yuet-ngor.

In addition, the report pointed out that 22,100 households lived in units made up of temporary structures, while 5,800 and 7,000 households were sharing the same unit with other households and living in non-residential buildings, respectively.

The central government said earlier that Hong Kong is expected to get rid of subdivided flats by 2049.

When asked whether there was any related goal in the strategy, Secretary for Transport and Housing Frank Chan Fan said that the report had assessed the demand for public and private housing in the next 10 years, which includes the increase in new households, households displaced by redevelopment, inadequately housed households, and immigrants.

He stressed that the government was maintaining the goal of ensuring a total flat supply of 430,000 flats for the 10 years from 2022/23 – the same as the last report- of which 70 percent would be public flats, while the rest would be private ones.

As for the inadequately housed, Chan said that the fundamental solution was land production and identifying land for housing, describing it as "find a way in no way."

He said that the government would arrange for the households concerned to temporarily live in relatively more adequate housing to have more time to identify the land.

He also said that if there was an abundant supply of land, the bureau would be more able to meet the public's expectations of increased living standards.