The poll by a teachers' union found a greater proportion of schools held flag-raising ceremonies and sang the national anthem than before.
More Hong Kong schools held flag-raising ceremonies and sang the Chinese anthem celebrating the country's October 1 birthday after the adoption of laws covering the song and national security in June, a survey by a teachers' union has found.

The Hong Kong Federation of Education Workers also said about 30 per cent of the more than 200 kindergartens, primary and secondary schools polled said they already had plans to carry out national security education through assemblies and talks for pupils.

The security law, which took effect on June 30, targets acts of secession, subversion, terrorism and collusion with foreign forces. It requires schools and universities to promote national security education.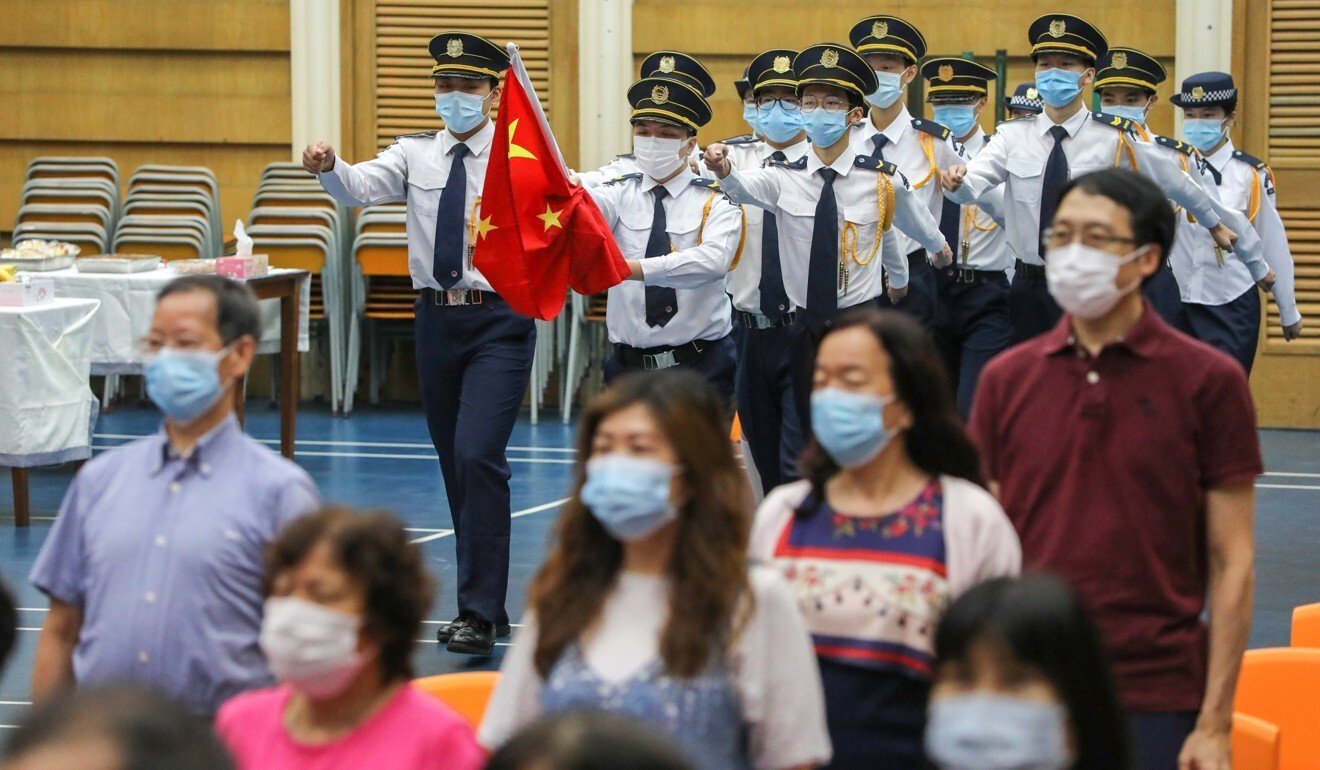 A flag-raising ceremony at Scientia Secondary School in Ho Man Tin on July 1.
But the Education Bureau has yet to release detailed guidelines on how schools should teach the topic or how syllabuses might be changed to add the relevant content.


As a result, about 70 per cent of the 234 schools polled said they preferred to wait for the bureau's guidelines before updating their syllabuses.

"[The Education Bureau] should release detailed guidelines on national education as soon as possible," said Tang Fei, a secondary school principal and the vice-chairman of the pro-establishment federation, which has 35,000 members.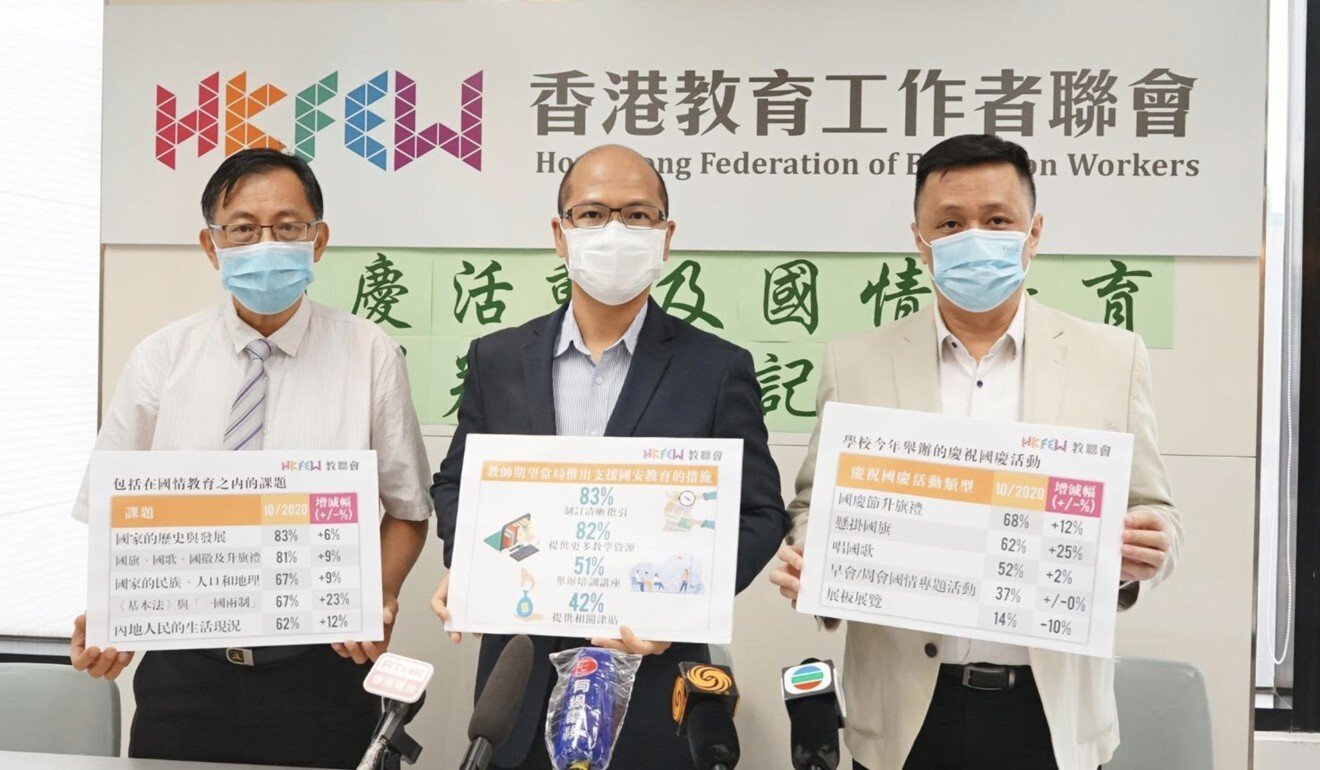 Federation chairman Wong Kam-leung (centre) and vice-chairman Tang Fei (right) at a press conference releasing the survey findings.

"That should include what schools should teach and all relevant arrangements, as well as the number of hours which should be allocated to the topic, and whether [national security education] should itself become an independent subject.

"The survey found that 68 per cent of schools held flag-raising ceremonies during National Day celebrations, compared with 56 per cent of 204 schools polled last year. Some 52 per cent sang the national anthem, against 50 per cent previously.

The government earlier issued guidelines to all schools after the law came into effect in June mandating how people should behave when March of the Volunteers is played. Schools were advised to call police over serious and deliberate cases of pupils or teachers disrespecting the song.

The federation believed the current "more stable" political atmosphere this year following social unrest for months last year, as well as the anthem law, were the major reasons more schools held National Day ceremonies this year.

More schools have also been promoting national education through holding talks (44 per cent) and classroom display boards (45 per cent) this year compared to last year, according to the federation.

Last year, 35 per cent of schools polled held talks on national education, while 30 per cent used display boards.

The union also said the government should allocate more resources to schools to facilitate national education activities, including exchange trips to mainland China, which they believed was one of the most effective ways of fostering national identity.