Since early March, 13 children have been diagnosed with Multisystem Inflammatory Syndrome, which can cause high fever, skin rash, diarrhoea two to five weeks after recovering from Covid-19.
Hong Kong is seeing an increasing number of children who have recovered from Covid-19 but are suffering from a syndrome that causes inflammation in various parts of the body, medical experts have warned, calling on parents to get their youngsters vaccinated as early as possible.

The observations, revealed in a Hospital Authority briefing on Thursday, came as the experts also found in a preliminary analysis that Covid-19 was a direct cause of at least three among a total of eight deaths involving children recorded in the city's fifth wave of infections.

"We should not ignore the increasing number. It's quite worrying," said Dr Mike Kwan Yat-wah, a consultant at Princess Margaret Hospital's paediatric infectious diseases unit, attributing the increasing number to the recent surge in local Covid-19 cases.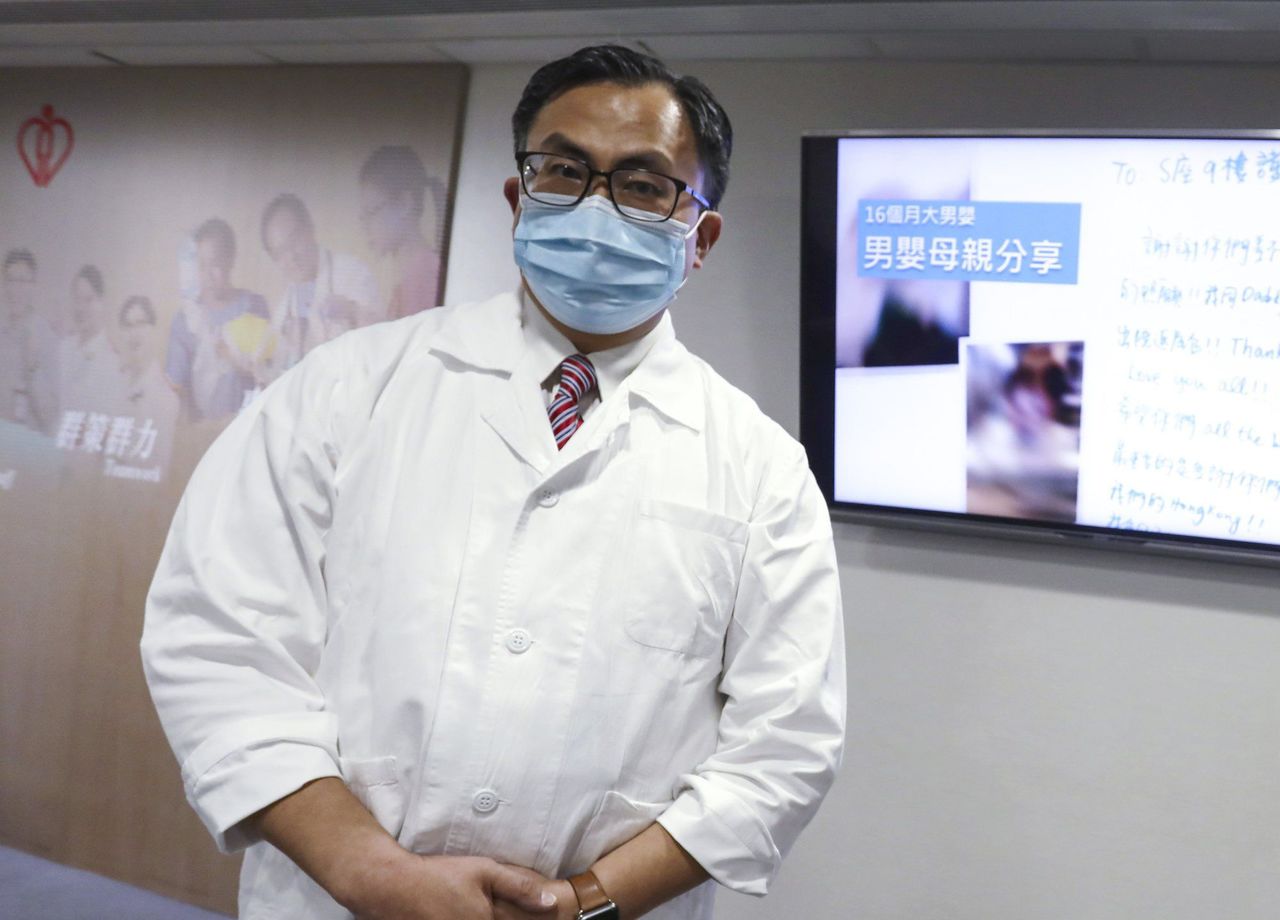 Dr Mike Kwan, a consultant at Princess Margaret Hospital's paediatric infectious diseases unit.

While the Multisystem Inflammatory Syndrome (MIS-C), associated with coronavirus infection, had not caused any death in the city, experts said related fatalities had been recorded in Britain and the United States.

So far, local experts have identified 13 children aged three to 11 – eight boys and five girls – in Hong Kong who have been diagnosed with the syndrome since early March. All of them are not fully vaccinated.

Previously, only a 10-year-old Russian boy was diagnosed with the syndrome in Hong Kong during the second wave in 2020.

Among the 11 cases that Kwan had looked at in detail, all of them had recovered from Covid-19 and had no other chronic illnesses. Seven of them required intensive care at hospitals following diagnosis of MIS-C.

About 1,900 MIS-C diagnoses have been reported around the world.

According to the Centres for Disease Control and Prevention in the US, MIS-C is a condition where different parts of the body, including the heart, lungs, kidneys, brain, skin, eyes, or gastrointestinal organs, can become inflamed. Scientists do not know the cause of the disease, but many children suffering from the syndrome had Covid-19.

Kwan said children with MIS-C often suffered from ongoing high fever, skin rash, bloodshot eyes, diarrhoea and low blood pressure two to five weeks after recovering from Covid-19. Other symptoms include heart failure, lymphadenopathy, cracked lips and strawberry tongue.

"We urge parents to keep an eye on all these symptoms after their children have recovered from Covid-19 and seek medical attention immediately," he said, adding the Covid-19 vaccine remained effective in preventing MIS-C as it could keep children away from the coronavirus – and by association, the syndrome.

As of Wednesday, 116,584 residents aged 19 and below were confirmed infected with Covid-19, 12 of whom later died.

A paediatrics expert panel under the Hospital Authority has so far investigated eight of the 12 deaths and another 26 severe cases, all aged below 18. The analysis covers their previous medical history, clinical records, vaccination status and preliminary autopsy information.

The eight deaths involving children – three of whom had no past medical history – were all related to Covid-19, the panel found. The disease was a direct cause of death for three of the victims, while it was a "key factor" contributing to three other fatalities. The remaining two cases were awaiting the coroner's report.

Among the 26 severe cases, 12 were directly caused by Covid-19, eight were linked to the virus, two were in a stable condition but admitted to intensive care to prevent further deterioration, two were unrelated to Covid-19 and two were awaiting further analysis.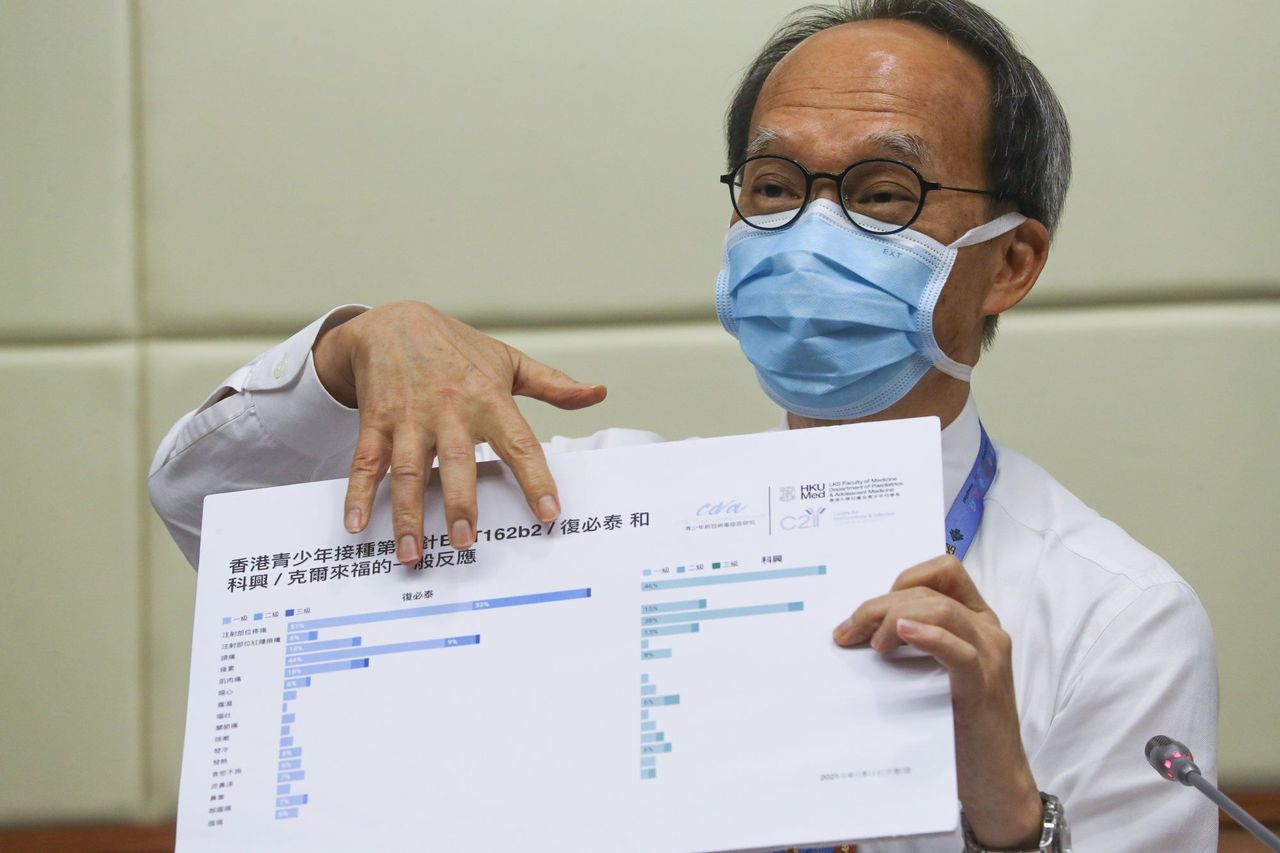 Professor Lau Yu-lung of the University of Hong Kong.

"Some of them were healthy before contracting the coronavirus. Some of them had to be intubated … It is possible that the patient can die or be admitted to the intensive care unit even if they had a healthy medical record," said Professor Lau Yu-lung, chair professor of the Department of Paediatrics and Adolescent Medicine at the University of Hong Kong.

Lau, who also helmed the expert panel, said healthy children remained vulnerable to the disease as they lacked cross-immunity to it. Their symptoms included croup, blue lips, difficult breathing, confusion, convulsions and persistent high fever.

Lau again urged parents to get their children vaccinated to protect them from serious illnesses and death, and called on immunocompromised youngsters to get a fourth dose of Covid-19 vaccine for better protection.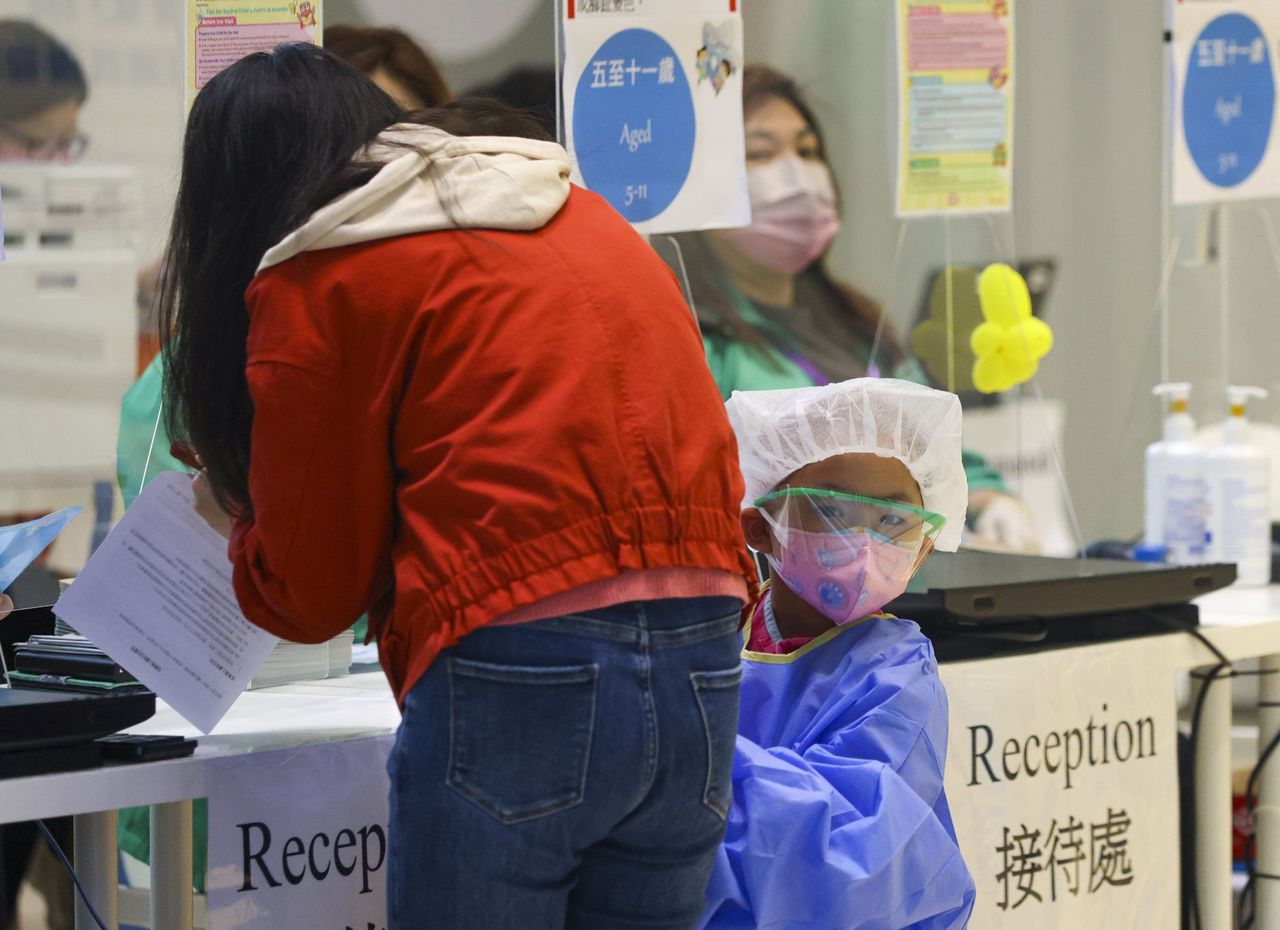 Parents are urged to keep an eye on their children for any symptoms post-recovery from Covid-19 and seek medical attention immediately.

About 60 per cent of children aged three to 11 had received the first dose of a Covid-19 vaccine as of Thursday, up 2.9 per cent from two weeks ago.

Lau added that class resumption was important for children's development and did not agree that face-to-face lessons could only be restarted when a school had achieved a 90 per cent of vaccination rate among its students.

He said the current vaccination rate was enough for classes to resume if the unvaccinated students sat close to the window.

"Both vaccinated and unvaccinated children have the right to go to school … They will face serious consequences in their personal development if the [face-to-face] classes remain suspended in the coming years," he said.