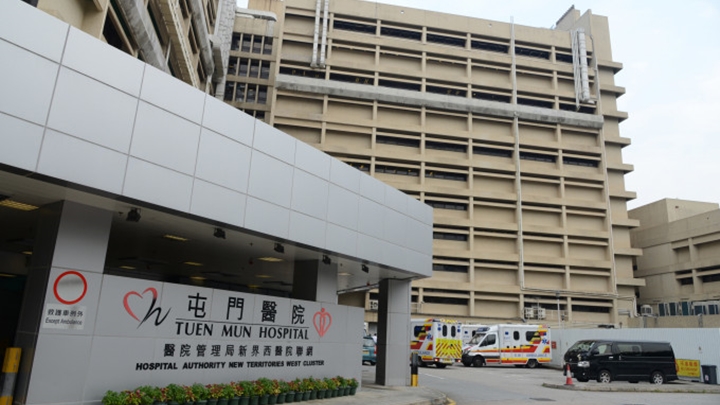 More falling concrete at Tuen Mun hospital, no injuries reported
Yet another concrete slab broke loose and fell at Tuen Mun hospital on Friday morning, but no injuries were reported.
A spokesperson of Tuen Mun Hospital said that a slab of concrete fell from the spalling ceiling in an office today, but no injury was caused.

It is believed that no structural problem was caused by the incident in the hospital building, according to the spokesperson, citing the hospital has blocked the office for a preliminary inspection.

The hospital also witnessed a ceiling hoist track used to carry patients broken in a ward on the first day of this month, and a cement board in a male restroom fell last May.

In a meeting of the legislative council today, Health minister Lo Chung-mao admitted that the health authority and hospitals failed to release reports on such incidents in the first instance in response to another ceiling slab falling incident in Castle Peak Hospital, which happened last November but was only revealed earlier this month on a social media platform.

"The authority will review the information updating process and submit a report within one month," he said, but also noted that the authority would not catch the speed of social media platforms on publishing news due to the time required for conducting investigations and collecting information.