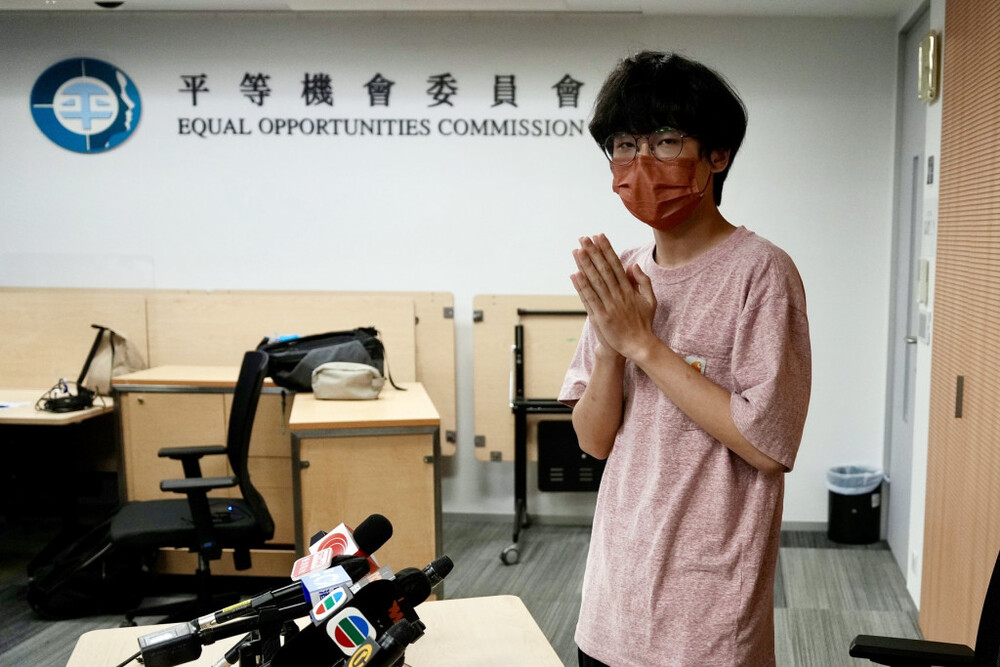 More complaints about students' appearance codes received: equality watchdog
The Equal Opportunities Commission received three more haircut code complaints after a 17-year-old student challenged his school for banning boys from keeping long hair.
The chairman of the Commission, Ricky Chu Man-kin, said on Sunday that there were also multiple relevant inquiries.

The public could fight for their rights, and the Commission would take responsibility for supporting them, he added.

Nathan Lam Chak-chun, the Secondary Six boy who complained against his school Tung Wah Group of Hospitals Wong Fut Nam College for forcing boys to cut long hair, attended the mediation meeting arranged by the Commission on September 8.

Chu said that further meetings between Lam and his school were not scheduled yet, but the Commission will try its best to solve their problems.

"The two parties have shown the willingness to reach an agreement, but more details needed to be discussed," he said.