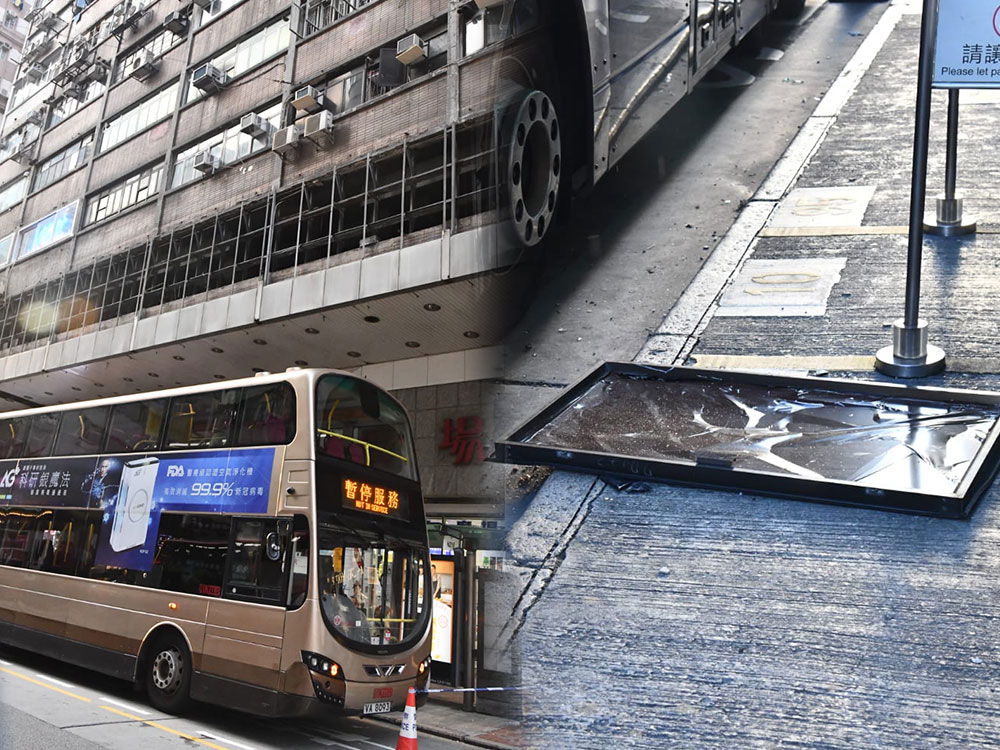 Mong Kok flat owner arrested after falling window hits bus
A 46-year-old woman was arrested on Thursday after an aluminum window fell from her flat in Mong Kok and hit a bus.
At 3pm Thursday, a Kowloon Motor Bus route 9 bus was going from Tsim Sha Tsui East to Choi Fook Estate in Kowloon Bay. It was hit by a window when it stopped outside Sincere Podium on Argyle Street.

The window fell onto the ground after hitting the top of the bus.

People who queued at the bus stop ran for cover after hearing a bang. They then called the police.

Fortunately, the window did not injure anyone.

The window is about 3 feet long and 2 feet wide. Broken glass scattered all over the place.

The police at the scene suspected that the window had fallen from a flat above. The flat's owner was arrested.