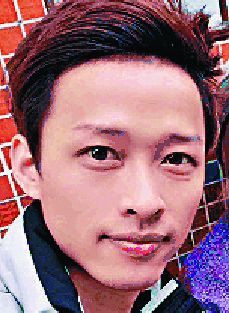 Missing years spark six degrees of speculation
A 31-year-old man has made a "magical reappearance" after going missing for six years, which sparked speculation as he wasn't reported as being gone until this week.
That talk was not quelled by a police statement to the effect that there was no suspicious circumstances behind the incident.

The mystery deepened yesterday, with online talk pushing the usual suspicions that the man might have been, like some people in the past, trying to hide from debtors or the incident might have something to do with insurance.

Fung's disappearance first came to notice when the police appealed for information on Wednesday, a day after family reported him missing and said that he was last seen in Wan Chai in February 2017.

Fung stands about 1.7 meters tall, and weigh 55 kilograms, making for a thin build. He has a pointed face, a yellowish complexion, short brown-black hair and a tattoo on his right arm.

However, just one day later, Fung turned up at Tai Po police station on Wednesday, to put to rest the missing person report. "He sustained no injuries, and there were no suspicious circumstances," police said yesterday.

Questions swirled online over the six-year delay in lodging a report, with wild guesses revolving around a potential inheritance or an insurance matter.

"He must have a bad family relationship. How come they have no idea of his whereabouts for so many years," one said.

Another asked: "Is it a new way of collecting on a debt? He suddenly appears after the family reports to the police."

Courts can rule a person has met his or her demise after a seven-year absence. But lawyers said it is way more difficult than expected.

Barrister Albert Luk Wai-hung said despite it not being necessary to wait for seven years, the court would require family members to submit proof that they had tried their best yet were still unable to contact the person.

"The family member will have to submit a declaration, listing out every effort made to contact the missing family member," he said.

"We often see people placing advertisements in newspapers to find their loved ones, those advertisements exist for a reason."

Even if a family does not lodge a report immediately after losing contact with a missing member, they can still apply to the courts for a certificate of the fact of death - an interim document. "The court will consider processing the application depending on how detailed the declaration submitted for the family's efforts to finding the missing member," Luk said.