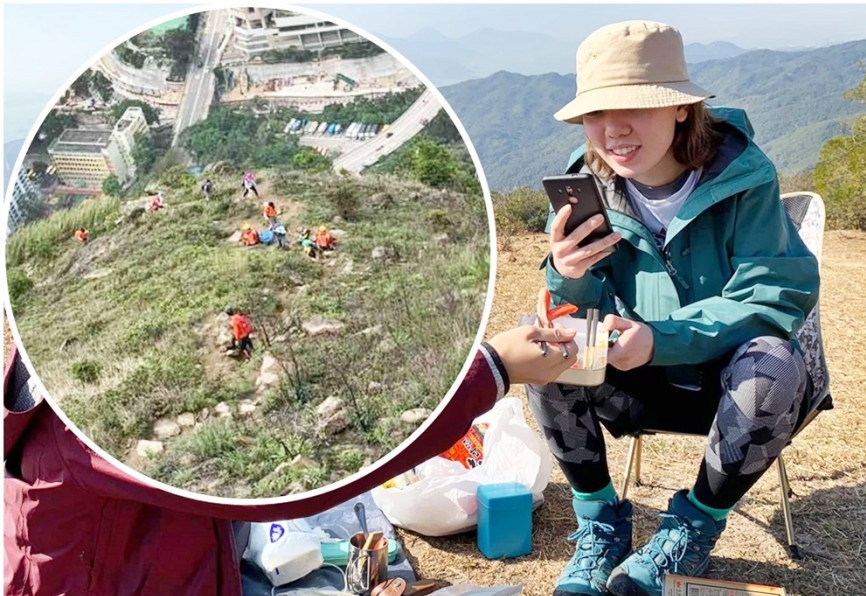 Missing hiker found dead
A missing female hiker was certified dead after she was found unconscious at Kowloon Peak at around 6pm.
Dawn Shek, a 24-year-old hotel chef, left home last Thursday with her hiking shoes, windbreaker and backpack.

Rescuers earlier found a hat of a female hiker who went missing for three days during a search on Kowloon Peak.

Her family could not contact her and reported the incident to the police, worrying that she may have had accidents during the hike.

At around 9.30 am today, four firemen saw a human-like object when they searched around a hiking trail. But they later found out they were a windbreaker and a backpack instead of a person.

Those items didn't belong to Shek, according to her family.

But they found a hat which matches one belonging to the hiker, according to her cousin.

Shek's cousin also successfully logged into Shek's computer. Shek last used her computer to search for Kowloon Peak and watched a video on Youtube plotting the route to Suicide Cliff on Kowloon Peak.

Police, firemen and volunteers arrived at Kowloon Peak to assist in the rescue, as well as the government's Flying Service and Civil Aid Service. But rescuers called upon the public not to join the search themselves, citing safety concerns.

The force set up a temporary command center last night for communication with other units, while Shek's family waits for updates at Fei Ha Road, a meeting point for the rescue units.

The force and Shek's family called the public to provide any information regarding Shek's whereabouts. Information can be provided by calling 3661 8036 and 9020 6542, or emailing to rmpu-kw@police.gov.com.