Production company MakerVille offers Mirror fans a complete refund or option of keeping the tickets for a future show – if there is one.
The organiser of Hong Kong boy band Mirror's concert series has announced refund arrangements for eight shows cancelled after a tragic accident last month, although many fans say they will hold on to their tickets in the hope of using them for a future performance.

Production company MakerVille on Monday offered a complete refund from next month or the option of keeping the tickets for a future show, although fans could be waiting for more than a year for any announcement on a potential performance.

However, fans of the popular Canto-pop group expressed their determination on social media to hold onto their tickets for their idols' return.

"Wind and rain won't shake my decision, I will wait for them for however long it takes. Most of Mirror's fans don't want to refund their tickets," an internet user named Janet Ho wrote on Facebook.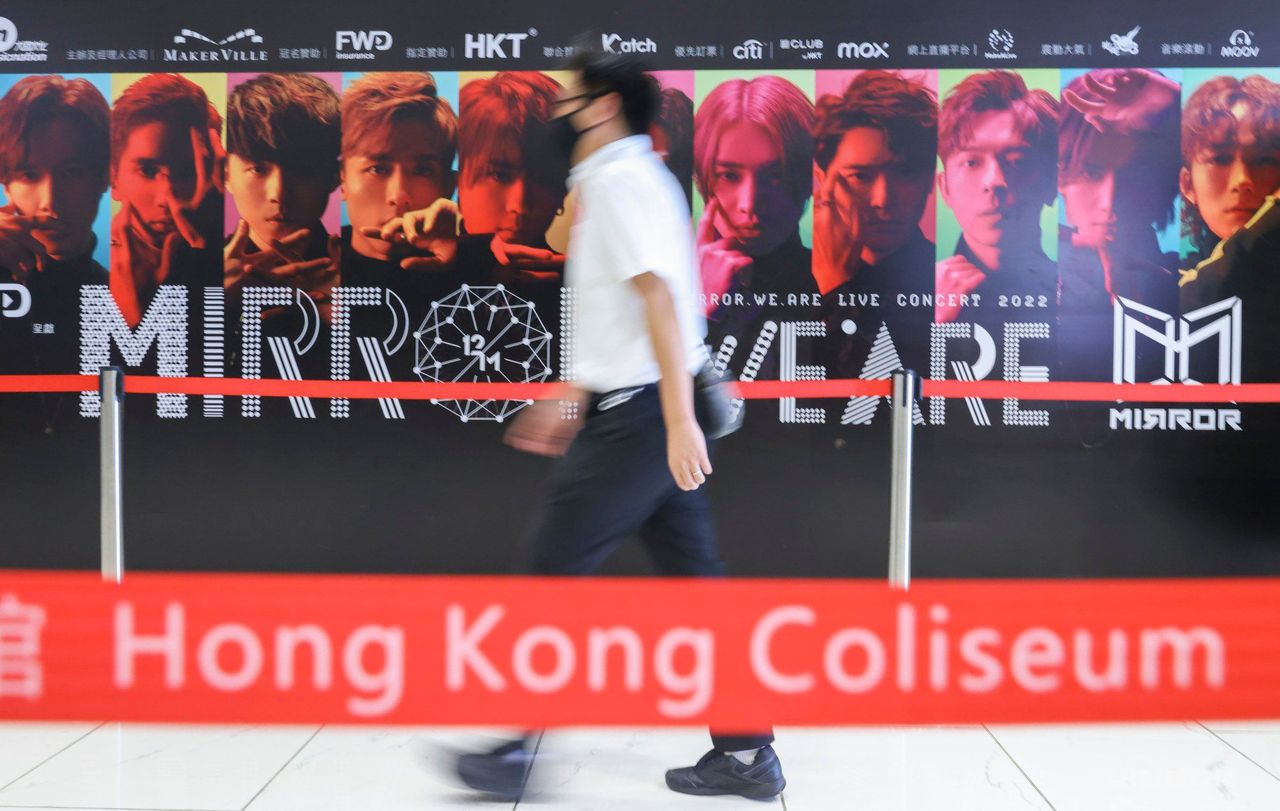 The concert series was cancelled after the July 28 accident.

MakerVille said it would confirm if a future Mirror concert was in the works no later than September 14 next year. If there was no show, the company would announce refund arrangements for fans who had held onto their tickets on September 15, 2023.

Originally a 12-event series at the Hong Kong Coliseum, Mirror's concerts were cancelled after a giant screen crashed on to the stage during the fourth show on July 28, injuring two dancers, one critically.

The four-by-four-metre (13-by-13-foot) LED screen fell during a performance by Mirror members Anson Lo Hon-ting and Edan Lui Cheuk-on.

Dancer Mo Li Kai-yin's spinal cord was injured in the accident and he faces the possibility of being paralysed below the neck, the Post learned last week. Fellow dancer Chang Tsz-fung suffered injuries to his head, pelvis and thighs, and was discharged from hospital last Sunday.

A third dancer, Zisac Law Tak-chi, was revealed to have been injured during rehearsals.

Fans who bought their tickets via Urbtix or Cityline, or directly from MakerVille and Music Nation, another production company, can apply for a full refund from September 15 to September 14, 2023.

The refund will include the full ticket price and any administrative fees charged during the purchase.

Those who bought tickets via package deals from others such as FWD Insurance, Hong Kong Telecom and discount site Katch will need to approach their respective platforms to process the refund. These three platforms were set to announce their refund arrangements.

For those who bought tickets on online live-stream platform MakeALive, a subsidiary of MakerVille, a full refund will be credited back to the credit card account used for the ticket purchase in six to eight weeks. Platform staff were expected to send an email to affected clients soon.

An application form for the refund, along with full directions for each platform involved, can be downloaded from MakerVille's website.