A blanket ban on foreign lawyers, as some feared, has not happened. Instead, the interpretation simply guards against interference by malignant actors, and only in cases involving national security.
When Chief Executive John Lee Ka-chiu said he would invite the National People's Congress (NPC) Standing Committee to interpret the national security law for Hong Kong in relation to the admission of overseas lawyers in national security cases, there was a gnashing of teeth in some quarters.

This arose after the courts, without considering national security implications, allowed media magnate Jimmy Lai Chee-ying to instruct Britain-based barrister Timothy Owen KC to represent him in his forthcoming trial on charges of collusion with foreign forces and publishing seditious content.

Although nobody disputes that the national security law enables the NPC Standing Committee to interpret its provisions, there were concerns that a long-standing mechanism that enables eminent lawyers from elsewhere (invariably Britain) to conduct cases in the city on an ad hoc basis was in jeopardy.

The Legal Practitioners Ordinance enables the Court of First Instance to admit an overseas lawyer to handle a particular case if this is in the public interest, where the individual has an expertise unavailable locally or where there is no other suitable lawyer.

In national security cases, however, there can be problems if an overseas lawyer is instructed, and these cannot be disregarded. As the national security law stipulates, Hong Kong has a constitutional duty to "safeguard national security" and it must "perform the duty accordingly".

The national security law provides for the police officers, prosecutors and judges involved in national security cases to be vetted, and they must also undertake to uphold the Basic Law and bear true allegiance to Hong Kong. These procedural safeguards, however, do not extend to private-sector lawyers, who are nonetheless entrusted with the same confidential material.

Although the national security law states that a "lawyer who serves as defence counsel or legal representative shall keep confidential state secrets", this is hard to enforce if the lawyer lives and works elsewhere. Whereas a local lawyer who violates the national security law can be prosecuted and disciplined, a lawyer from Britain, where the national security law is often traduced, would face no consequences, and is likely to be praised.

Indeed, Britain's Deputy Prime Minister Dominic Raab has previously claimed that the national security law conflicts with both Hong Kong's Basic Law and China's obligations under the Sino-British Joint Declaration, a common view in Britain's legal circles.

Although Lai's defence team has said there are no state secrets disclosed in the case papers, that is not the point. The police force's national security department conducts highly sensitive operations, and evidence about this could well emerge at trial, particularly in a case involving collusion with foreign forces.

Such information, which could be of great interest to foreign intelligence agencies, clearly has to be protected, which is why the national security law provides for closed court hearings in some situations.

If a foreign intelligence agency sought access to either a lawyer's case papers or information he gained during a national security trial in Hong Kong, he would face a conflict of interest. This is best avoided, not least because pressure may be brought to bear upon him to disclose classified information.

It has been suggested that any restrictions on a suspect's ability to instruct an overseas lawyer violate the right to choose a lawyer guaranteed by the Basic Law, but this is misleading. The right means no more than that suspects can choose from the pool of lawyers in Hong Kong; there is no constitutional right to import a barrister.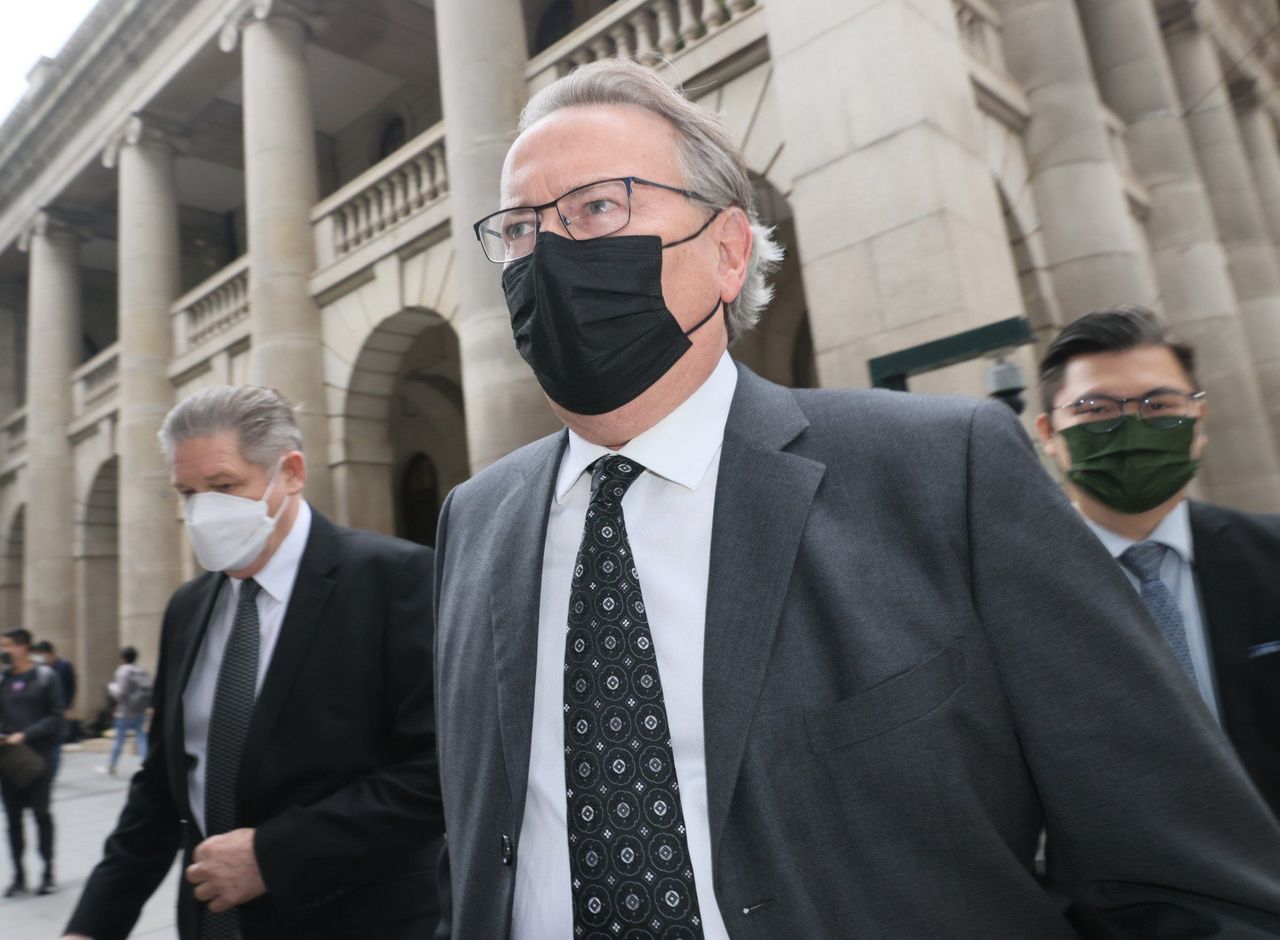 British King's Counsel Tim Owen in Hong Kong on November 25. He is engaged to defend media tycoon Jimmy Lai Chee-ying in his collusion trial.
On Friday, when the NPC Standing Committee issued its interpretation, many breathed a sigh of relief. Any decisions on excluding overseas lawyers in national security cases will be for Hong Kong alone to take, and cases will be decided on their merits.
The requirement that courts obtain a certificate from the chief executive when national security issues arise has been interpreted as being sufficiently comprehensive to cover the admission of overseas lawyers, and this means a certificate allowing an admission will only be issued if there are no national security concerns. If a certificate has not been obtained before an admission, as in Owen's case (a situation unlikely to recur), the matter will be handled by the national security committee chaired by the chief executive.
Although some feared a blanket ban on foreign lawyers in national security cases, whether based locally or overseas, this has not happened. The interpretation does not affect foreign lawyers who practice in Hong Kong, and overseas lawyers can still be admitted, although a risk assessment will be necessary.
The interpretation, moreover, only covers national security cases, and does not affect overseas lawyers seeking admission to handle other types of cases.
It is highly unusual for any jurisdiction to allow lawyers from elsewhere to conduct cases in its courts, but Hong Kong takes its global status very seriously. In most places, including Australia, Canada and the United Kingdom, only locally qualified lawyers conduct trials, and there is no question of outsiders handling national security cases. Although Hong Kong is an exception, this does not mean it cannot take reasonable steps to avoid any possible dangers, and this is now being done.
The NPC Standing Committee's interpretation, however, is minimalist, proportionate and rational, and will help to prevent interference by malignant actors in cases involving national security.