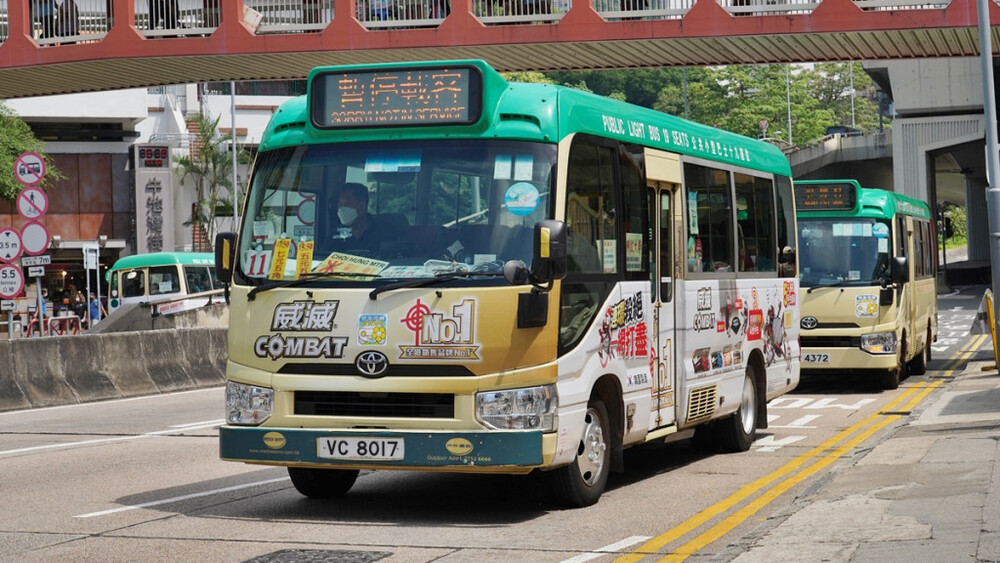 Minibus trade lock horns over plans to import labor
The minibus trade on Tuesday opposed a recent proposal of bringing in workers from the mainland, which they said would undermine local drivers' livelihood.
The comments came after reports of a government plan to bring in workers to ease a workforce crunch in the construction and transport industries.

Speaking to a radio program this morning, Chan Fung-yuen, chairman of the Motor Transport Workers General Union (Public Light Bus Branch), said if minibus firms offer better remuneration packages to drivers, people from outside would not be needed.

He said young people would naturally join the trade when welfare is good.

Chan also noted that minibus drivers were earning about HK$50 to HK$60 per hour on average and lacked proper rests or meal breaks. He proposed that the firms offer the drivers at least HK$80 per hour and 45 minutes of break time within a nine-hour shift to eat and rest.

The chairman also said mainlanders might not find the job attractive, noting that several dozen drivers from Guangdong in the 1990s quit after realizing the wages barely covered their accommodation and agency fees.

Meanwhile, responding to concerns about the plan this morning, chief executive John Lee Ka-chiu said the SAR government would protect the interests of local workers when introducing policies to import outside labor, adding that more details will come by the middle of the year.

"We have to protect local workers. We have to protect the wages of local workers. So when we make any decision, say when we plan to import workers, their wages must not be less than the medium income of that particular sector, that's the established policy," he told reporters ahead of the weekly Exco meeting.

Lee also vowed to provide more training for locals.

"We will be stepping up training for local workers. That's why we have the Employees Retraining Scheme. We have other professional training, and we will be doing more there." Lee added.