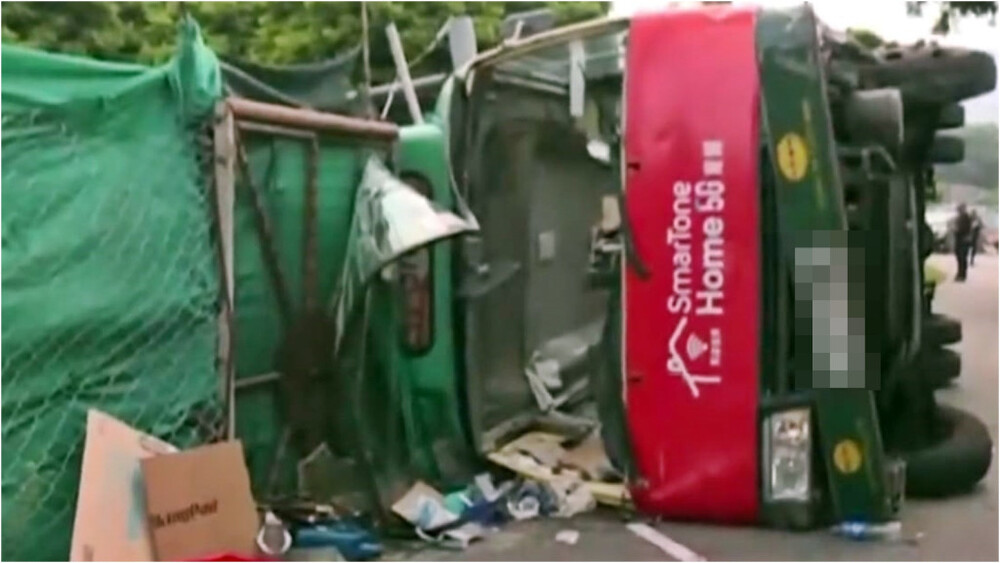 Minibus overturns in Sheung Shui, six injured
Six people were injured, including one rescued after being trapped, in a minibus overturn accident in Sheung Shui around 10am on Sunday.
Police received a report this morning that a green minibus suddenly overturned to its right side when it was travelling on Fan Kam Road in Sheung Shui.

The accident occurred on the road section near Tong Kung Leng.

Six passengers, including four men and two women, were injured in the accident. One of the wounded male passengers was trapped in the overturned vehicle and freed when the rescue team arrived at the scene.

The injured were all sent to North District Hospital for treatment as they had minor injuries and were conscious.

Police are further investigating the cause of the accident.