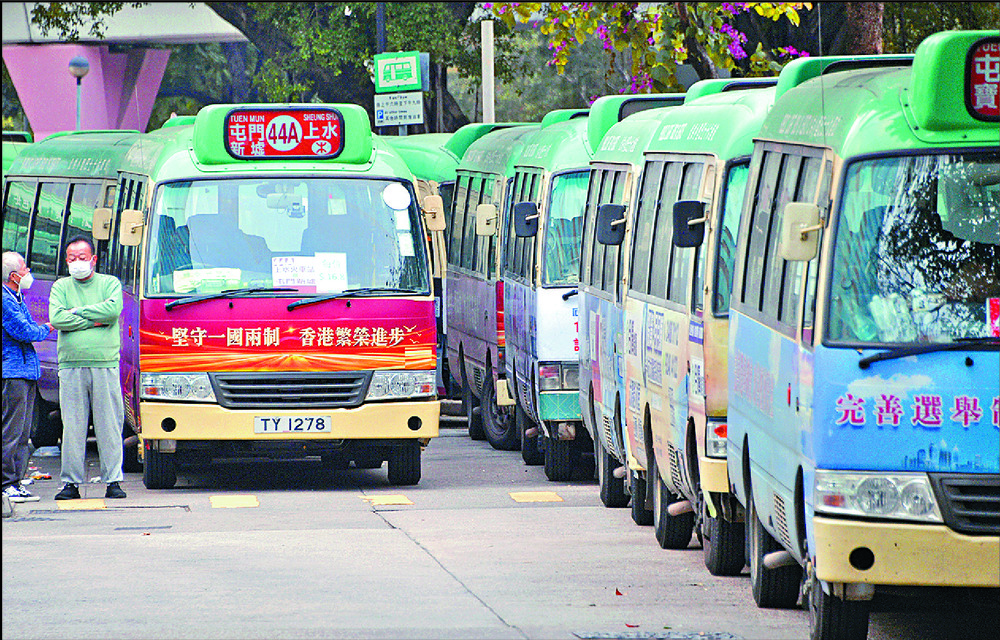 Minibus operators rue free-rides day
Minibus drivers said their business plunged 80 percent on the Legislative Council election day on Sunday, when free travel was offered on most public transport.
The free travel covered all main MTR routes - with the Airport Express being the odd one out - light rail and shuttle bus routes, as well as most KMB, Citybus, New World First Bus and tram routes.

But it did not cover minibuses, ferries, KMB's luxury bus service and the airport.

Public Light Bus Owner & Driver Association chairman Cheung Hon-wah said the free rides created "a great mess" for minibuses.

Cross-harbor and New Territories buses took the brunt, he said, with "business on these routes being hit further after having already dropped by 30 to 40 percent following the opening of the Tuen Ma line's Kai Tak-Hung Hom section six months ago.

"Each minibus saw just two or three passengers on Sunday."

Around 50 to 60 percent of drivers were awaiting passengers at minibus stands on Sunday, he said.

The operating officer of minibus operator Kellis, Chan Chi-fai, said some routes, such as those plying housing estates, hiking spots in Sai Kung and Yuen Long, were greatly affected.

"These minibus routes are supposed to be the most popular during weekends, but most took buses instead on Sunday," he said.

Chan expected the minibuses to take a turn for the better from Christmas.

In contrast, taxi drivers saw their custom increase by 20 percent.

Hong Kong Taxi Owners' Association chairman Wong Po-keung said a significant number of people took taxis to the countryside to hike that day.

For its part, MTR Corp said it put on an extra 1,000 trips on Sunday, whereas its shuttle services saw over 150 special departures.

"Over 600 employees were deployed to provide assistance to customers," the MTR said.

Bus operators too arranged around 1,300 special departures on routes covering holiday hotspots, such as Sai Kung, south Lantau and Shek O.

The Transport Department said traffic conditions were smooth on Sunday, while public transport services were generally adequate.

Some people online "showed off" how they made the most of that rare day.

One said he took eight bus rides, on top of countless MTR routes for free on Sunday.