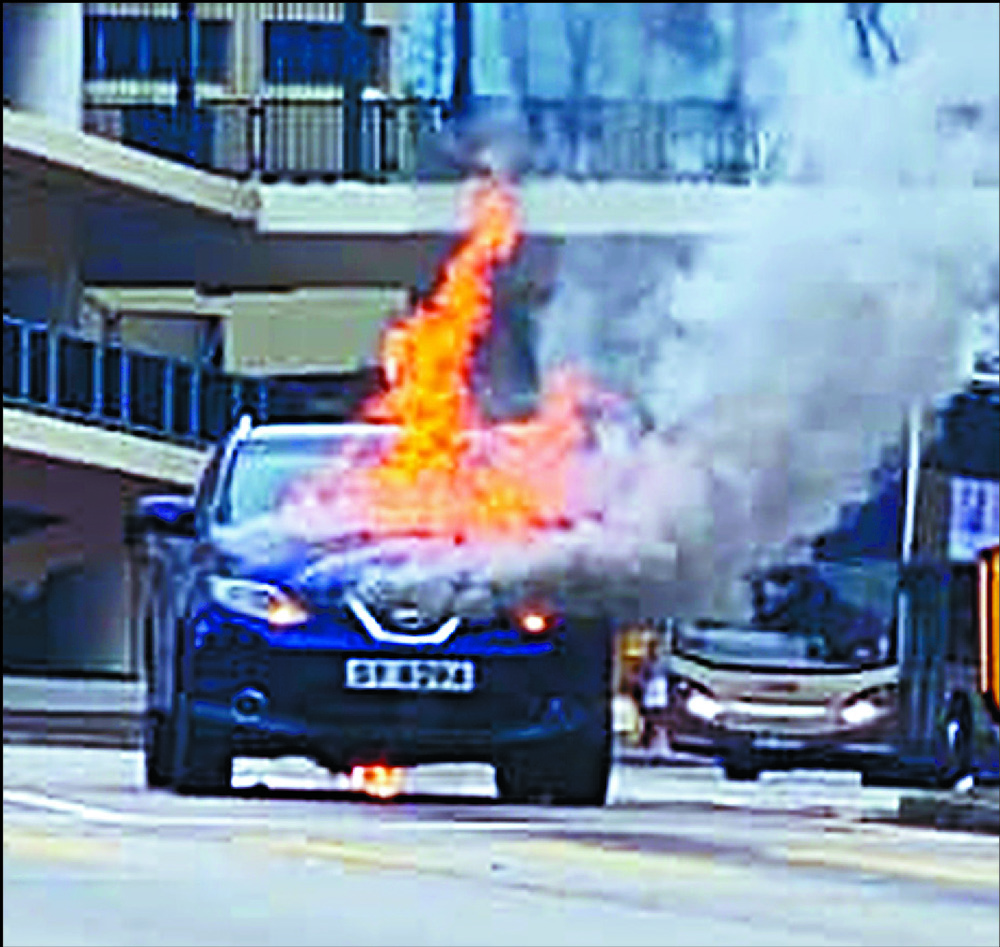 Minibus Driver held in deadly collision
A 64-year-old minibus driver has been arrested for dangerous driving causing death after hitting a 74-year-old man in Kowloon city.
The driver, Lai, hit the pedestrian, Wong, while heading toward Kowloon City along Argyle Street in Mong Kok around 8pm on Sunday.

An ambulance rushed Wong, who was unconscious with severe head injuries, to Kwong Wah Hospital, where he was declared dead at 9.47pm.

The traffic police's Kowloon West region is calling for eyewitnesses to contact officers.

The tragedy was followed by a mishap just 12 hours later, when a driver escaped unhurt after his seven-seater vehicle burst into flames as he was driving along Junction Road, Kowloon Tong.

The private car burst into flames around 8am on approaching the junction of Broadcast Drive. The driver jumped out and called the police. Firemen put out the fire in minutes.

No one was injured but the front of the vehicle was badly burned and deformed.

Preliminary investigations found that the fire was likely caused by the engine overheating.

It was the third car fire reported within a spate of 17 hours.

Around 3pm on Sunday, a white car parked in Tsz Ching Estate, Tsz Wan Shan, burst into flames.

The entire vehicle was engulfed in flames and thick smoke billowed into nearby flats. No one was in the car and passers-by called in the police. Firemen put out the blaze in 10 minutes.

Around 3.13 pm, a seven-passenger car was traveling on a flyover along Prince Edward Road East toward Mong Kok when smoke suddenly rose from its front near Ta Kwu Ling Road.

The driver pulled over and he and his passengers abandoned the vehicle.

The vehicle went up in flames immediately after their near escape. The fire was put out at 3.52pm.