4,915 obtain study permits in nine months, many hope to qualify for Canada's easier migration pathways.
A record number of Hongkongers have chosen to study in Canada this year, and many appear to be taking advantage of new pathways to permanent residence there.

Education and emigration consultants told the Post they had been handling an unprecedented number of inquiries this year from people keen to go to Canada.

They were surprised to see many middle-aged people, including some in their 50s and 60s, asking about returning to school, in the hope of taking the education route to settling down there.

Official figures from Canada showed that 4,915 Hongkongers obtained study permits from January to September, up sharply from 1,975 in the first three quarters of last year.

Of the total, 1,670 permits were issued in August alone, a new monthly record since 2015 and more than a threefold increase from the 520 in August last year.

From 2015 to 2020, Canada issued about 200 study permits every month. The monthly figure soared to around 630 on average from March to September this year.

The upwards trend occurred after Canada announced new immigration pathways for Hongkongers in February this year, in the wake of the national security law imposed on Hong Kong by Beijing in June last year.

The measures rolled out in June offer Hong Kong residents two routes to emigrate.

The first allows those who have completed postsecondary education at designated Canadian institutions in the past three years to apply for permanent residence.

The second is for those who have worked in Canada for at least one year in the past three years, provided they attained recognised postsecondary qualifications within the past five years.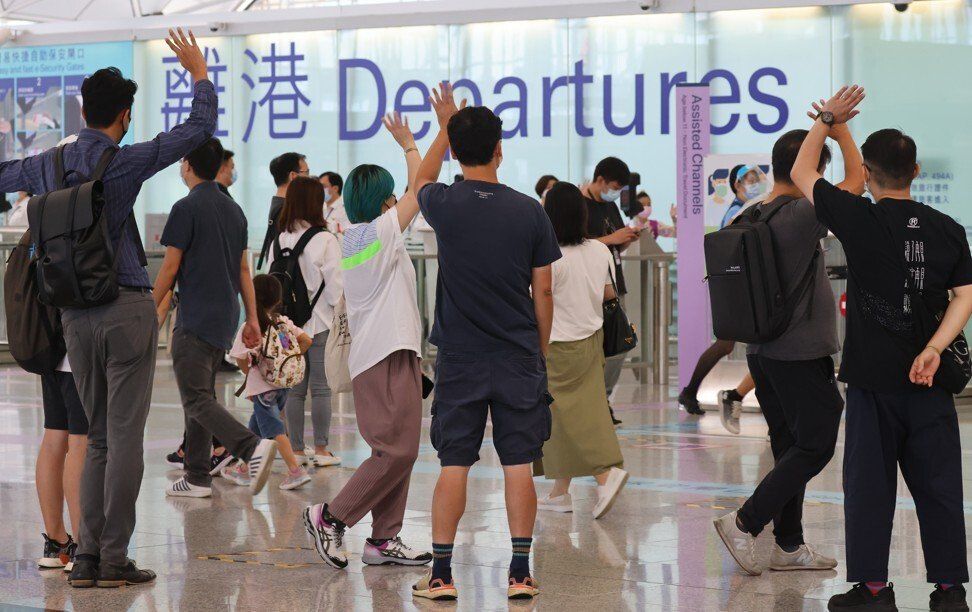 Relatives and friends bid farewell at Hong Kong International Airport to loved ones leaving for pastures new.

As these offers remain in effect until the end of August 2026, those who start their studies soon will have sufficient time to complete their courses and apply to remain there.

The Canadian pathway offers the shortest time for Hongkongers to obtain permanent residence, when compared with the British and Australian schemes, and Canada has also said its policy could be revoked at any time. This could help explain the rush by Hong Kong residents to start their studies now.

Canada has said it was opening its doors to Hongkongers who wish to leave because of the national security law which bans secession, subversion, terrorism and collusion with foreign forces.

Like Canada, Britain and Australia have also criticised the law for curbing rights and freedoms in the city and relaxed their immigration schemes for its residents.

In the first half of this year, about 64,900 Hong Kong residents applied to emigrate to the United Kingdom under the British National (Overseas) visa scheme that provides a pathway to citizenship.

In October, Australia announced that Hong Kong and BN(O) passport holders who have been studying or working in Australia for four years may apply for permanent residence from March 5 next year.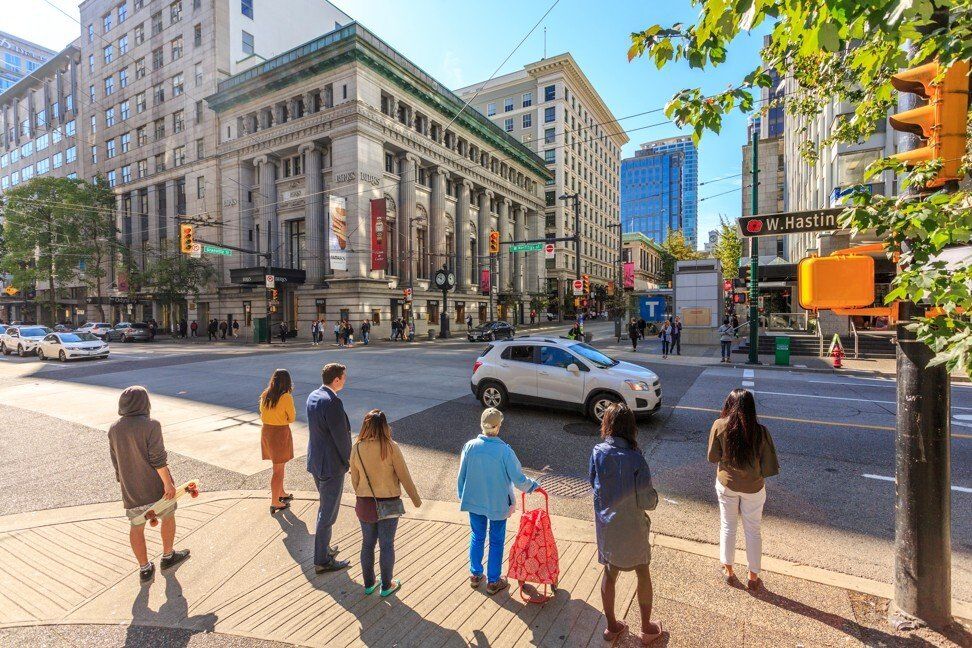 Canada as a study destination is proving popular with Hongkongers.

Jeannie Tse, country manager in Hong Kong and Macau for EF Education First, an international company specialising in language training and overseas education, said the number of inquiries for education in Canada tripled since the schemes were announced.

"Canada was not a popular choice among Hongkongers, as universities in Britain and Australia usually topped international rankings … but now almost all are asking about education in Canada," she said. "They always follow up with questions on settling down in Canada, as if we are an immigration company."

For the first time this year, the learning centre organised several seminars with an immigration company providing information about living in Canada and obtaining permanent residence, attracting full-house turnouts.

Tse said those who came included some aged over 50 asking about further studies in Canada, something she had not seen before.

Immigration consultant Chan Yuet-sum of immi898, a firm specialising in emigration to Canada, also observed increased interest from middle-aged Hongkongers, including one aged 60, asking about studying there.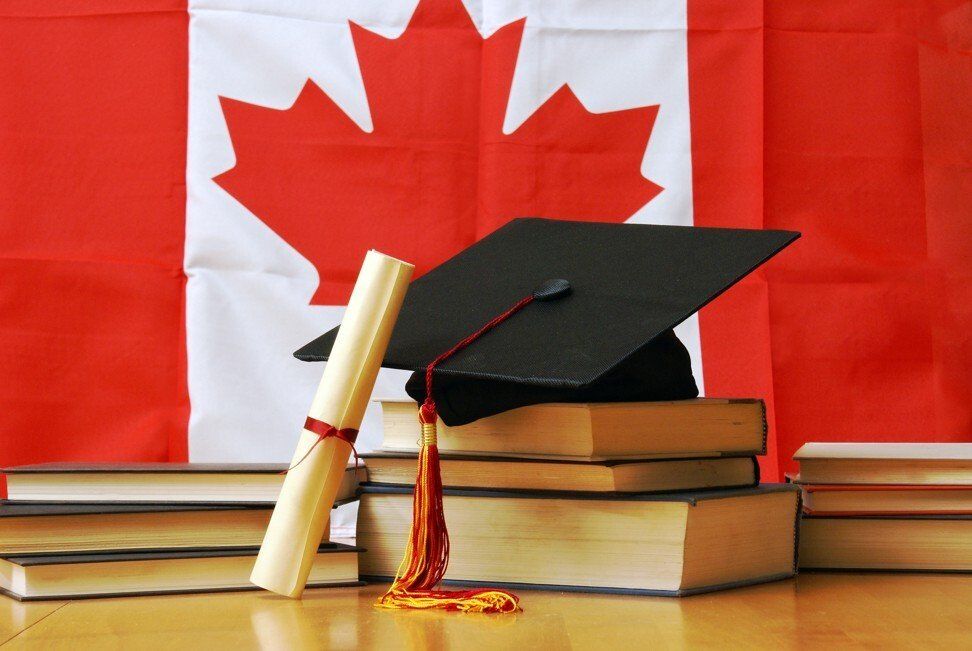 Official figures from Canada showed that 4,915 Hongkongers obtained study permits from January to September.

One of her clients, a 50-year-old part-time farmer, managed to obtain a study permit to do a diploma course in agriculture and will set off next month.

She said many were attracted by Canada's open spaces, comparatively low requirements for English language proficiency, less discrimination and a well-established Hong Kong community compared to Britain.

"They can apply for permanent residence in Canada right after graduation and the processing time of around six to 10 months is shorter than Britain's BNO visa scheme," she said.

Patrick Mok, CEO of the Dadi Education Group, said middle-aged Hongkongers in their 40s and 50s figured among the increase of inquiries at his company too.

"Most graduated quite some time ago and say they want to study again," he said, noting that not all their applications would be granted as they needed to show a genuine intention to return to school.

Offering another reason for the surge of interest in studying in Canada, he said the country had opened up while borders remained closed elsewhere because of the Covid-19 pandemic.

"Australia has closed its borders for almost two years and students searching for overseas education opportunities may have switched to Canada, which reopened its borders earlier," he said.