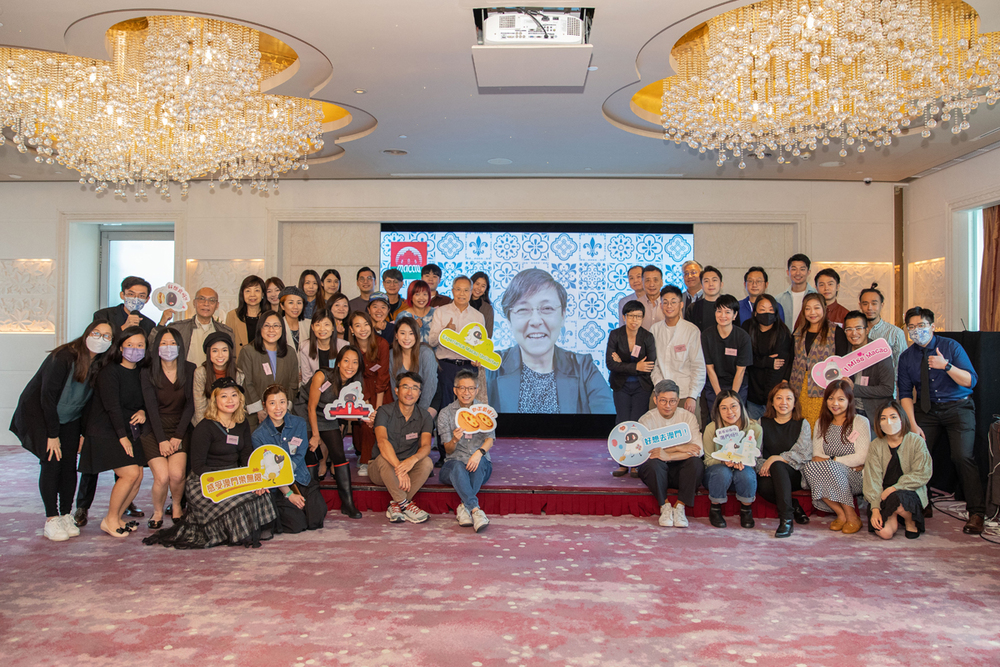 MGTO organises virtual tour for Hong Kong media
In anticipation of relaxing border controls between Hong Kong and Macau, the Macao Government Tourism Office (MGTO) recently organized a 'Macao Virtual Tour and Tourism Update Gathering' for media representatives and influencers.
Held at Cordis Hong Kong, the event aims to promote Macau as a safe and glamorous destination by providing a blend of diverse and interactive experiences for participants, with MGTO Director Ms Maria Helena de Senna Fernandes welcoming the audience online.

The event was kicked start by MGTO Hong Kong Representative to introduce the latest tourism developments in Macao and the brand new "Experience Macao Unlimited" promotional campaign. The campaign unfolds exciting monthly city highlights, including the Macao Grand Prix, and "Dazzling Winter" in December to showcase light artistry.

The major highlight was the Macao Virtual Tour which brought the audiences to explore the new attraction and local community through interactive live streaming. The topics covered the newly renovated Macao Grand Prix Museum, an art and cultural tour in St. Lazarus Parish district, and a tranquil tour in Taipa where the audiences can learn the history and stories about the Macao's Top Eight Site - Taipa Houses Museum and its surrounding architectures.

Attendees were also treated to traditional local delicacies, a reminder of Macau's reputation as 'the Creative City of Gastronomy'.