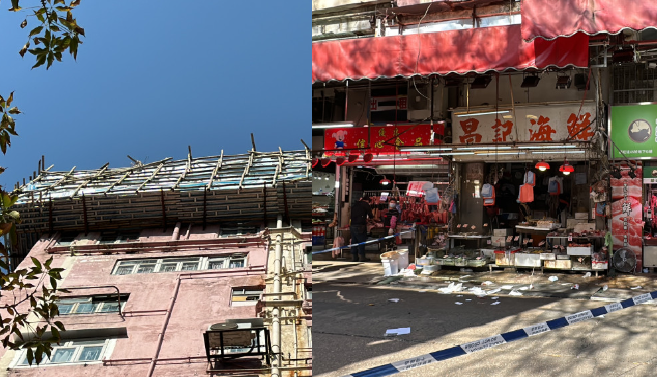 Metal pole falls from scaffolding, killing woman in Mong Kok
A woman in her 60s was hit by a metal pole from scaffolding on a building in Mong Kok on Wednesday afternoon and died after falling into a coma at the scene.
According to the witness, the woman was walking underneath Cheung Fat Mansion in Mongkok's Cheung Wong Road at around 2 pm today, where scaffolding was installed outside a flat's window for construction works.

A 70cm long metal pole suddenly fell from the scaffolding, smashing through the roof cloth of a seafood store below, hitting the woman in the head, causing her to collapse on the spot.

She was rushed to Kwong Wah Hospital, where she was certified dead afterward.

The accident is under further investigation by police.