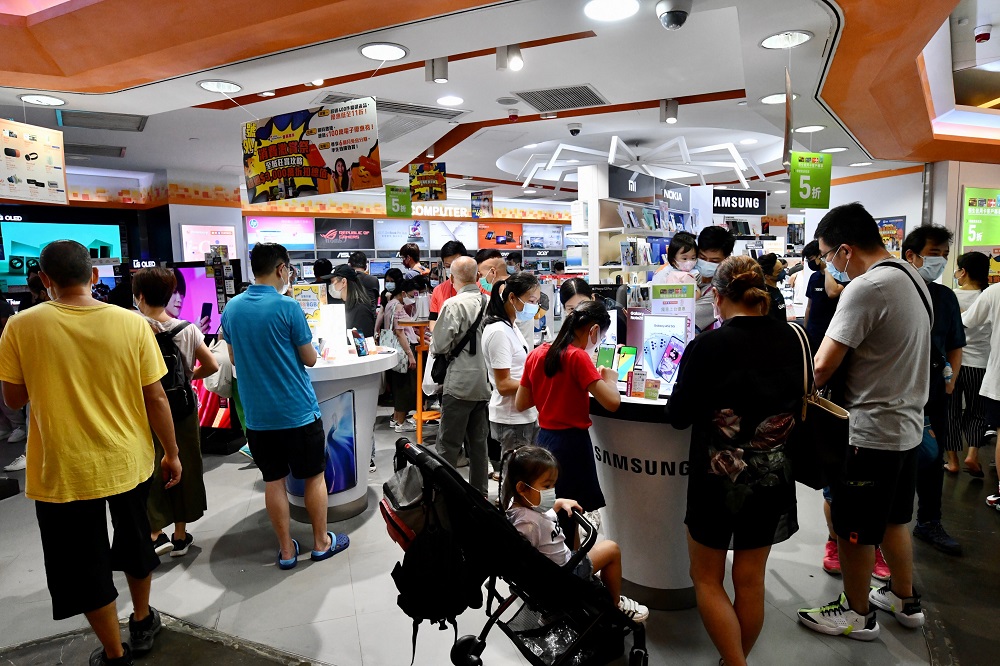 Merchants raise prices after electronic consumption vouchers: Consumer Council
The Consumer Council has received 259 complaints related to electronic consumption vouchers in the past month, with some citizens complaining that shops have raised prices after the distribution of vouchers this month.
Gilly Wong Fung-han, the Chief Executive of the Consumer Council, said complaints related to disputes with merchants have increased, with the biggest number of complaints related to computer and electrical appliances.

In one case, a consumer was persuaded to buy a more expensive printer at a chain retailer selling electrical appliances as staff said his original choice was out of stock. The person asked for a refund immediately after finding that the price was HK$600 higher than his budget, but only got cash coupons issued by the store.

Price increases were also seen in products such as cooking oil and computers after the vouchers were distributed on August 1, with some merchants reportedly raising prices when residents made purchases with the vouchers. More than 20 complaints were about such price increases.

As of yesterday, the council has received 30 complaints related to computers and electrical appliances, 26 related to the catering industry; 18 related to supermarkets, and 13 related to online shopping.

Some 101 out of the 259 complaints were related to the electronic payment platforms, mostly involving failure of payment and their customer services.

Octopus received the most complaints among the four major used, accounting for 81 complaints, while Alipay Hong Kong, Tap & Go and Wechat Pay Hong Kong each got 60, 50, and 18 complaints respectively.

Wong called on the merchants to properly handle customer service and cooperate with the platforms so the distribution of the second and third batch of the vouchers can be implemented smoothly.