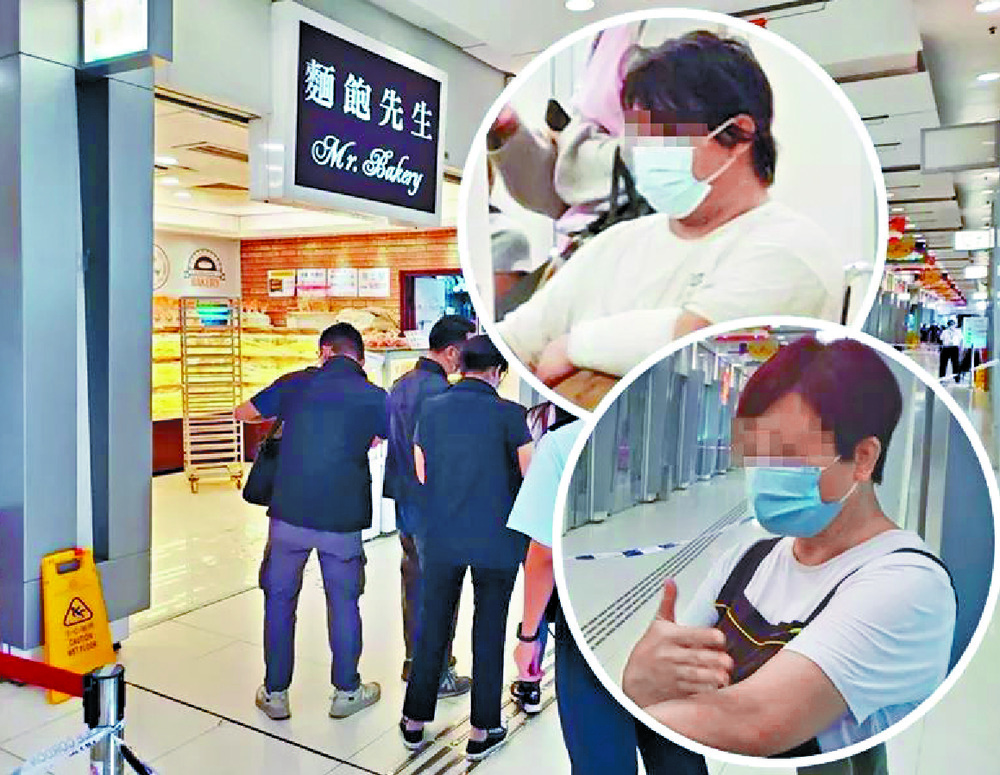 'Mental' talk ends in bakery slash and dash
A 40-year-old man turned himself in to police after allegedly slashing three staffers of "Mr Bakery" at Hoi Lai Shopping Center in Cheung Sha Wan yesterday.
The attacker, Kwok, who has had mental health issues for over a decade, was arrested for wounding. He had been detained for questioning as of last night.

One of the bakery's two female shop attendants - 60-year-old Lam, suffered injuries to her forehead, while 63-year-old Hui sustained wounds to her skull and back.

Their colleague, 39-year-old Szeto, a baker who tried to shield the two from the attacker, sustained cuts to his left arm "so deep that even the bone can be seen."

They were sent to Caritas Medical Center in Sham Shui Po. As of 5pm yesterday, Lam and Szeto are in stable condition, while Hui's condition remained serious.

At 7am yesterday, sources said Kwok was acting strangely while buying bread at the bakery, and three shop attendants called him "mental" in whispers.

Finding the remark offensive, the attacker went home and grabbed a knife.

At 7.39am, he returned and allegedly pushed two shop attendants, Lam and Hui, into the bakery's kitchen and attacked them with the knife.

Szeto, also in the kitchen, attempted to cover the two to prevent further assaults but was cut as well. Kwok then fled.

The third shop attendant, Wong, was on a toilet break at the time of the incident. She said none of the staffers knew the attacker.

According to sources, Kwok had regular consultations at a public hospital for an unspecified mental illness for over 10 years.