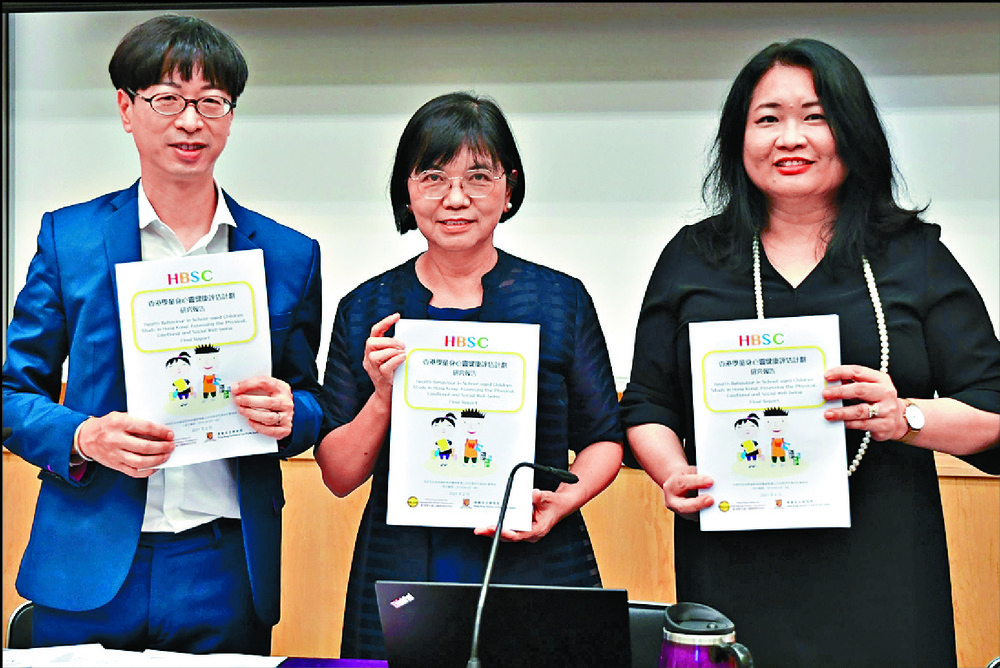 Mental strain taking its toll on students
Hong Kong students are much less satisfied with life than their overseas peers, a Chinese University study has found.
That came in a study of 5,300 primary six to secondary three students from last June to December, which also found their psychological symptoms are more serious than the physical ones.

The study showed students' average satisfaction rate was 6.97 out of 10, lower than the international average of 7.8. Only 18 percent were very satisfied with their lives, much lower than the international rate of 36 percent.

Around 36 percent said they were in "fair" and "poor" health, while only 14 percent of international students said so.

The researchers also found 14 to 18 percent had headaches, stomachaches and backaches and feel dizzy at least once a week.

But as many as 34 to 42 percent would feel nervous, irritable and have sleeping difficulties at least once a week.

"Hong Kong students are less likely to have physical symptoms, but more likely to have psychological symptoms, especially feeling low," the researchers said.

One of the three main researchers, Annisa Lee Lai Chun-hing of the CUHK Centre for Youth Studies, said students have low satisfaction rates due to a lack of family support.

Lee said local parents usually need to work for a longer period and children are taken care of by domestic helpers, leaving students with fewer chances to communicate with their parents and share the difficulties they face.

She said teenagers would face more academic pressure and interpersonal issues as they grew older and parents need to assist them, especially amid the pandemic when they cannot meet their friends at school.

Parents should spend quality time with their children every week to have meals or exercise together, Lee said, adding it would help improve children's health and happiness.

The study also found that students in families with a high socioeconomic status would have higher levels of satisfaction.

Another main researcher, Esther Ho Sui-chu, director of the Hong Kong Centre for International Student Assessment, said students have to study in unequal learning environments amid the pandemic.

She said primary and secondary schools were set up to provide equal education for all, which was impossible now as students have to study at home.

"Parents of students living in subdivided units may not have much learning experience and students living in those places have less chance to exercise," Ho said.

Differences in students' learning progress would be found after the resumption of face-to-face classes.