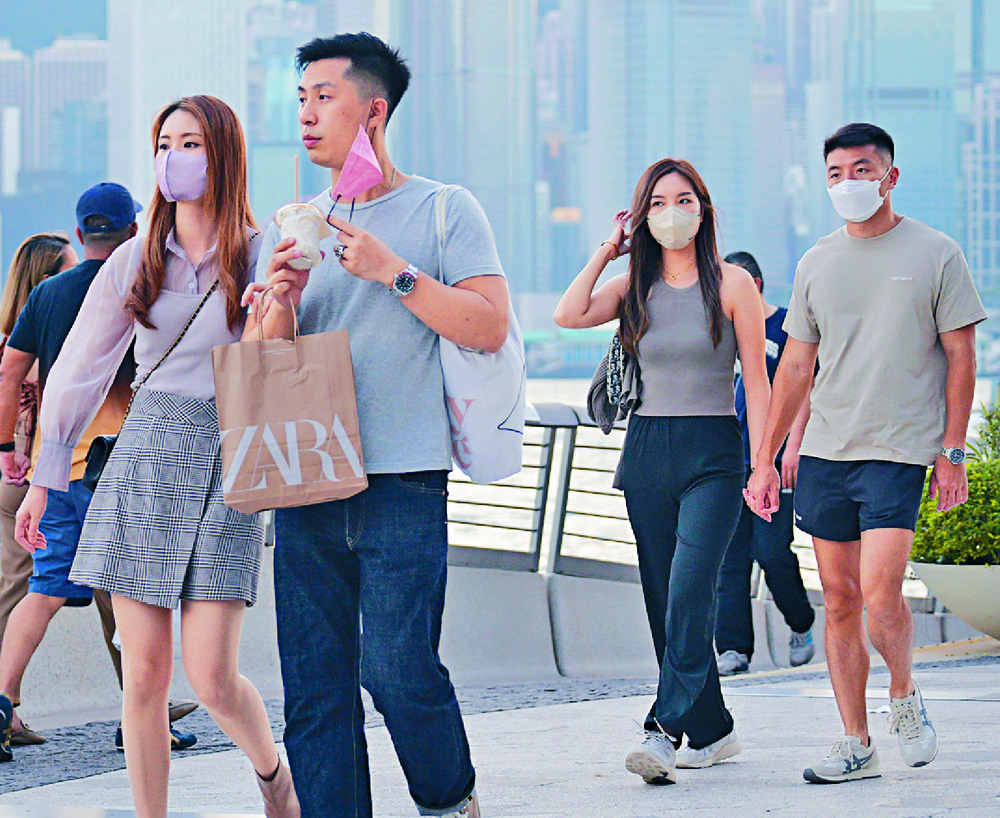 Mental health fears for youths
The city's mental health situation among young people is alarming as nearly half of them have reported symptoms of post-traumatic stress disorder, according to a Chinese University report.
The report, published by the university and University College London's Institute of Health Equity, found the younger generation is suffering from "prevalent and deteriorating mental health problems" due to the 2019 unrest and the pandemic.

"A study in Hong Kong with nearly 11,500 people, 49 percent of whom were aged under 25, in 2020, found that nearly 75 percent showed moderate-to-high levels of depressive symptoms, including feelings of worthlessness and recurrent thoughts of death," researchers wrote.

Around 45.6 percent of those aged 24 or younger had PTSD symptoms: persistent feelings of fear, anger, guilt or shame.

A study in 2020 found that primary and secondary school students scored 6.97 points on life satisfaction, while the average score across 45 overseas countries was 7.8 in 2017 to 2018.

"Only 18 percent of students were very satisfied with their lives. Inequalities of poor mental health are evident - the higher the family's socioeconomic status, the higher a student's life satisfaction and self-rated health," the university said.

A recent study conducted by the university on secondary school students showed the psychosocial well-being of the students worsened during the pandemic.

"Those who were socially disadvantaged showed greater deterioration, possibly due to differences in family support, learning difficulties and loneliness," it said.

The government and the business sector, it said, should address ill health due to overwork, as 17.6 percent of workers in low-paying sectors such as retail, food and beverage, estate management, security and cleaning work 60 hours or more a week.