Members Jer Lau, Anson Lo, Keung To and Edan Lui to take stage in series of concerts in July and August.
Four members of Hong Kong boy band Mirror will perform solo concerts this summer, as their manager MakerVille has appointed a designated team to monitor stage safety during the shows in July and August.

Members Jeremy "Jer" Lau Ying-ting, Anson Lo Hon-ting, Keung To and Edan Lui Cheuk-on will take the stage individually at the Hong Kong Convention and Exhibition Centre in Wan Chai and AsiaWorld-Expo on Lantau this summer, production company MakerVille revealed on Thursday.

"This time, the company has specifically hired a team to monitor safety measures. Therefore, we can focus on our performances," Lau said.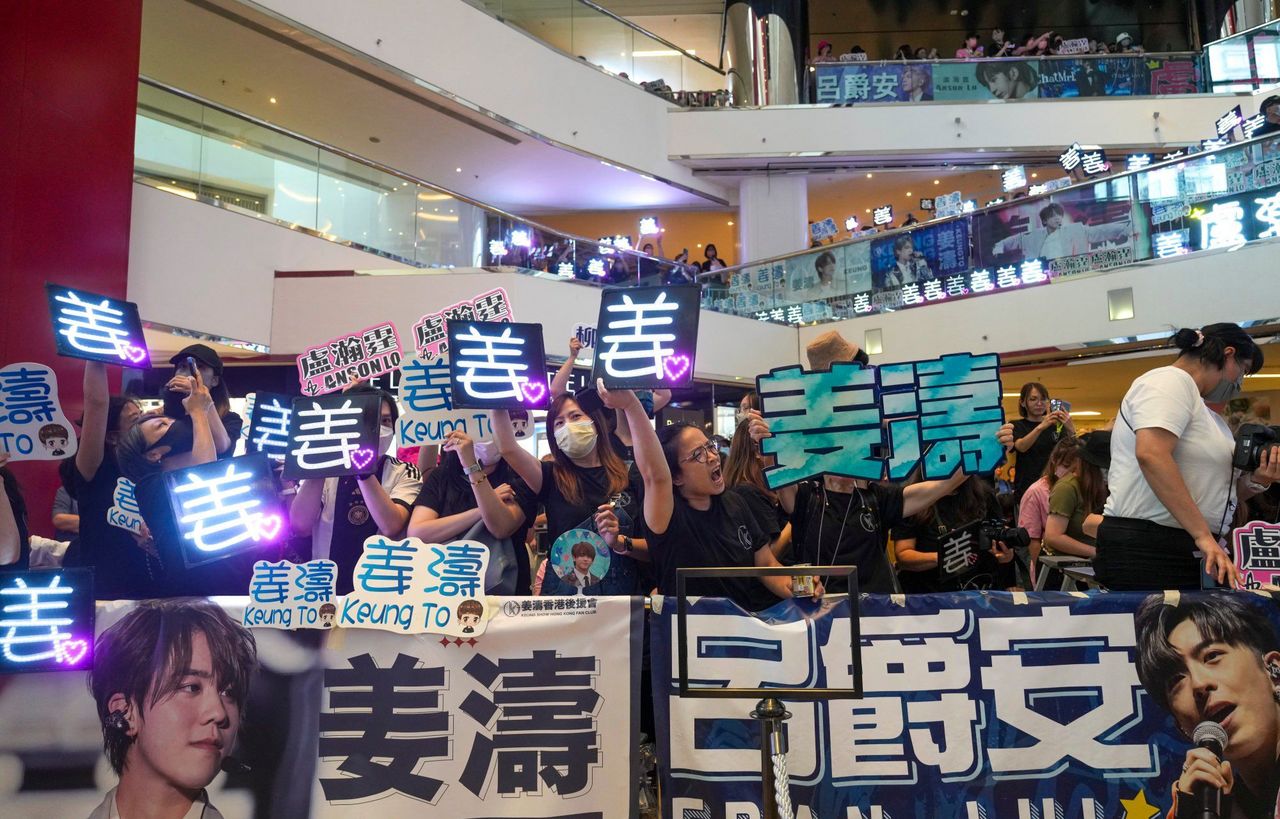 Mirror fans at a press conference about the boy band's concerts in July and August.

Last year, a giant screen fell and struck two dancers, leaving one critically injured, at a concert hosted by the boy band at the Hong Kong Coliseum in Hung Hom. The incident is under criminal investigation. Since then, the group has performed at award shows and music festivals, but the summer events will mark their first concerts following the accident.

Titled "In My Sight", the series will see six members perform solo shows in the city, with four taking place this summer and the remaining two next year. Lau will kick off the events with three concerts at the Hong Kong Convention and Exhibition Centre from July 7 to 9, followed by Lo who will perform at the AsiaWorld-Expo from July 23 to 25.

Fan favourite Keung will take to the stage at the AsiaWorld-Expo from August 3 to 5, while Lui will round up this year's solo concert series at the same venue from August 26 to 27.

Members Anson Kong Ip-sang and Ian Chan Cheuk-yin are set to perform next summer.

MakerVille said 70 per cent of the tickets for the four members' first shows this summer would be reserved for the band's official fan club Miro, while 30 per cent for all concerts would be held for the company's business partners, sponsors and performance units. The remaining will be available for public sale.

Tickets are priced at HK$1,080 (US$138), HK$880 and HK$580, depending on seat type.

The arrangements were announced at a press conference at Cityplaza shopping centre in Tai Koo on Thursday. Fans of the boy band began queuing on Wednesday evening to secure a spot at the centre to catch a glimpse of the four group members set to perform this summer.

At 2pm, when the presser was about to start, fans had filled five floors at the centre, clustering around balconies that looked over the atrium, where the band was due to meet the press.

The four members were greeted with deafening cheers as enthusiasts called out their names when they entered the venue.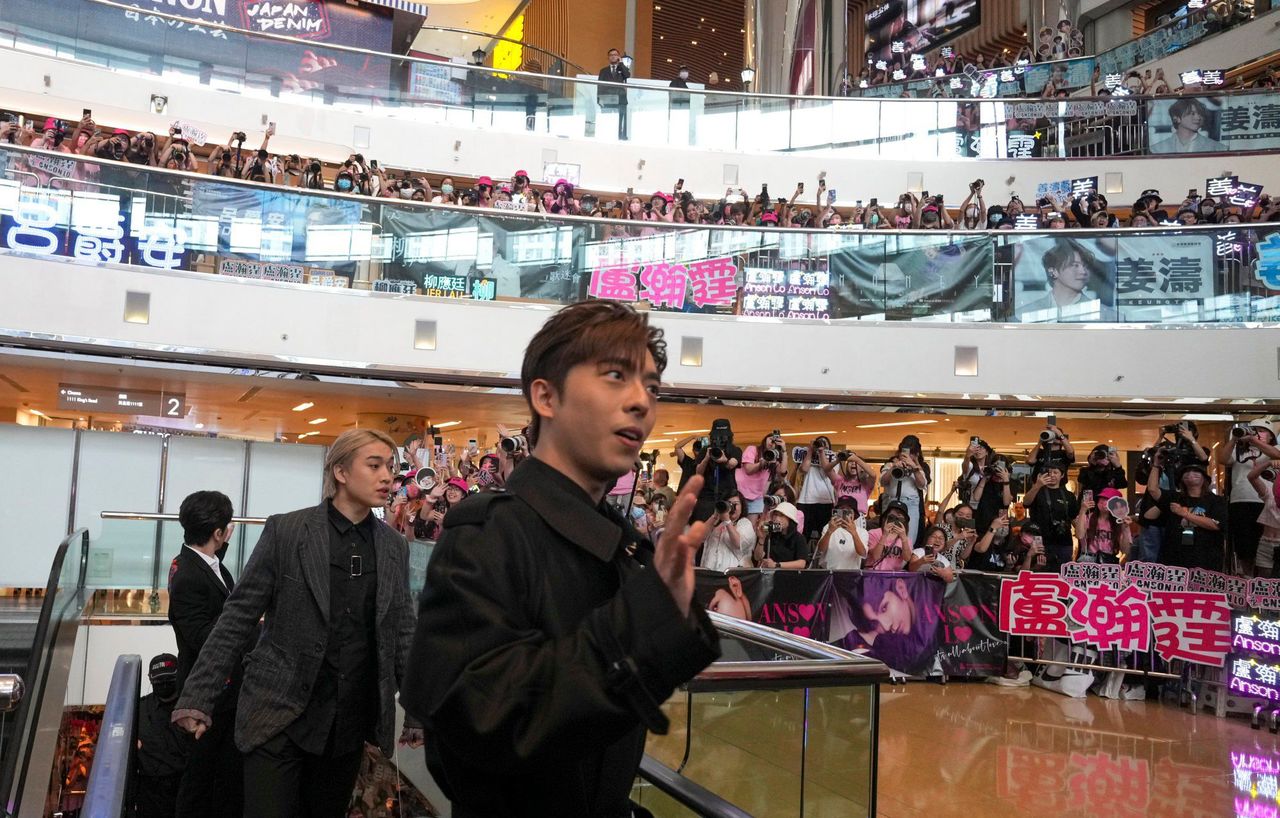 Members of Mirror greet fans at Cityplaza shopping centre in Tai Koo.

Jenny Chan, 30, said she arrived at the shopping centre at 6am this morning to secure a spot there.

"I feel very tired as I arrived at 6am this morning. I am here for all Mirror members," she said.

Retired Latin dance teacher Rebecca Lee Chau-lin, 64, said she came to see Keung and had arrived at Cityplaza in the morning.

"I'm very excited. I'm happy that Keung is getting well and meeting fans. I'm looking forward to [seeing him in the press conference]," Lee said.

Carrying a headshot of Keung and an illuminated plaque with his name on it, Lee said she had lingering concerns about safety following the tragic accident last summer.

"I'm a bit worried about safety, but I think after last time, the company has more experience and will pay more attention to safety to make sure no such incident will happen again," she said.