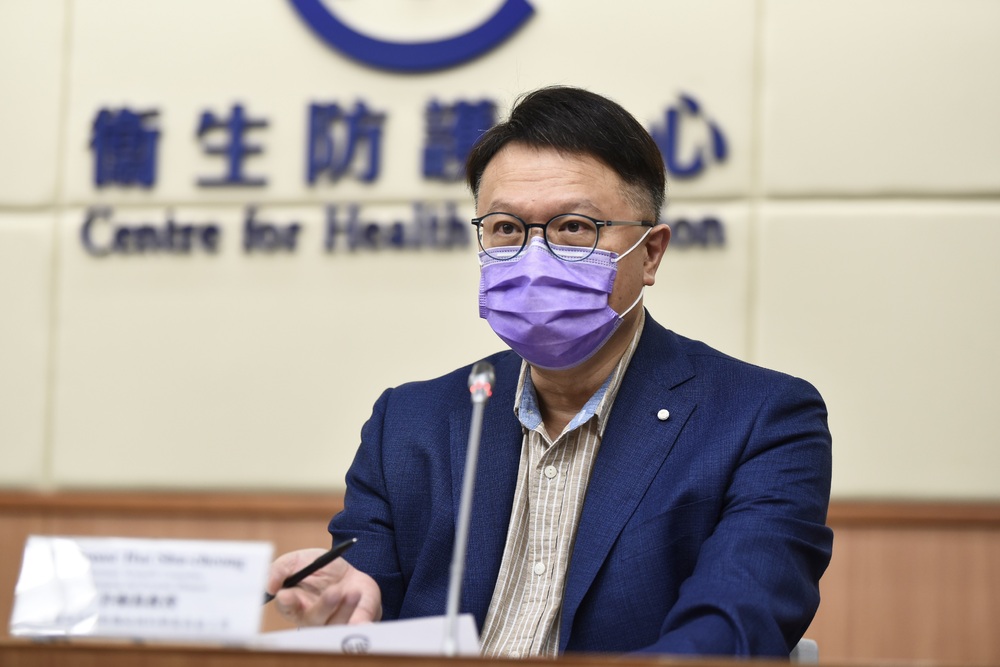 Meeting to be convened on adjusting length of hotel quarantine
The scientific committees will convene a meeting next Monday to discuss the whether it is necessary to extend the length of hotel quarantine, said government advisor David Hui Shu-cheong.
The decision came as the recent imported cases saw many people caught the virus even they have received vaccination, Hui said.

An imported case reported today saw a fully vaccinated foreign domestic helper infected. Her case was detected in the community as she only had to undergo a seven-day quarantine.

The case shows that it is not enough to undergo quarantine for only seven days, Hui said.

The length of quarantine should be extended to 14 days for returnees from medium-risk areas, who are fully vaccinated and have developed antibodies, followed by a seven-day self monitoring period, he also said.

Hui pointed out that the city recorded more than 10 cases imported from the US, currently a medium-risk area, in the past two weeks. He said that the government should consider listing the US as a high-risk area instead, in order to protect the community better.

Hui also said this case involving the helper does pose risk to the community and yet similar infection cases were reported in the past and no large scale outbreak took place.

He believed this case won't trigger an outbreak if citizens avoid staying in crowded places and pay attention to personal hygiene.