The media group, which owns the Apple Daily tabloid, says the move will have no effect on operations, as the mogul has already relinquished his board seat.
Jailed Hong Kong media tycoon Jimmy Lai Chee-ying can no longer exercise his voting rights at Next Digital, where he holds over 71 per cent of outstanding shares, the police force's national security arm has told the company.

In a statement released on Tuesday, the media group said the National Security Department sent it a letter a day earlier "confirming that [Lai] must not directly or indirectly exercise voting rights in relation to any shares in the company held by him except under the authority of a licence granted by the secretary for security".

The company said the ban "was not expected to have any impact on [its] operational and financial performance" as Lai was no longer a member of the board.

Next Digital had requested clarification on the issue after Lai's assets, including his stake in the company he founded, were frozen by authorities last month.

According to the statement, Lai owns about 1.88 billion shares of the media group, or 71.26 per cent of the total.

The statement added: "Holders of remaining shares in the company representing approximately 28.74 per cent of the total issued shares … may continue to exercise their respective voting rights at general meetings of the company unless otherwise required under the listing rules to abstain from voting.

"As such, the company expects its general meetings and resolutions to continue to be properly convened and voted on in accordance with the articles of association of the company and applicable rules and laws of Hong Kong."

Lai has been accused of collusion with a foreign country under the Beijing-imposed national security law, and was also charged with two counts of conspiracy in April.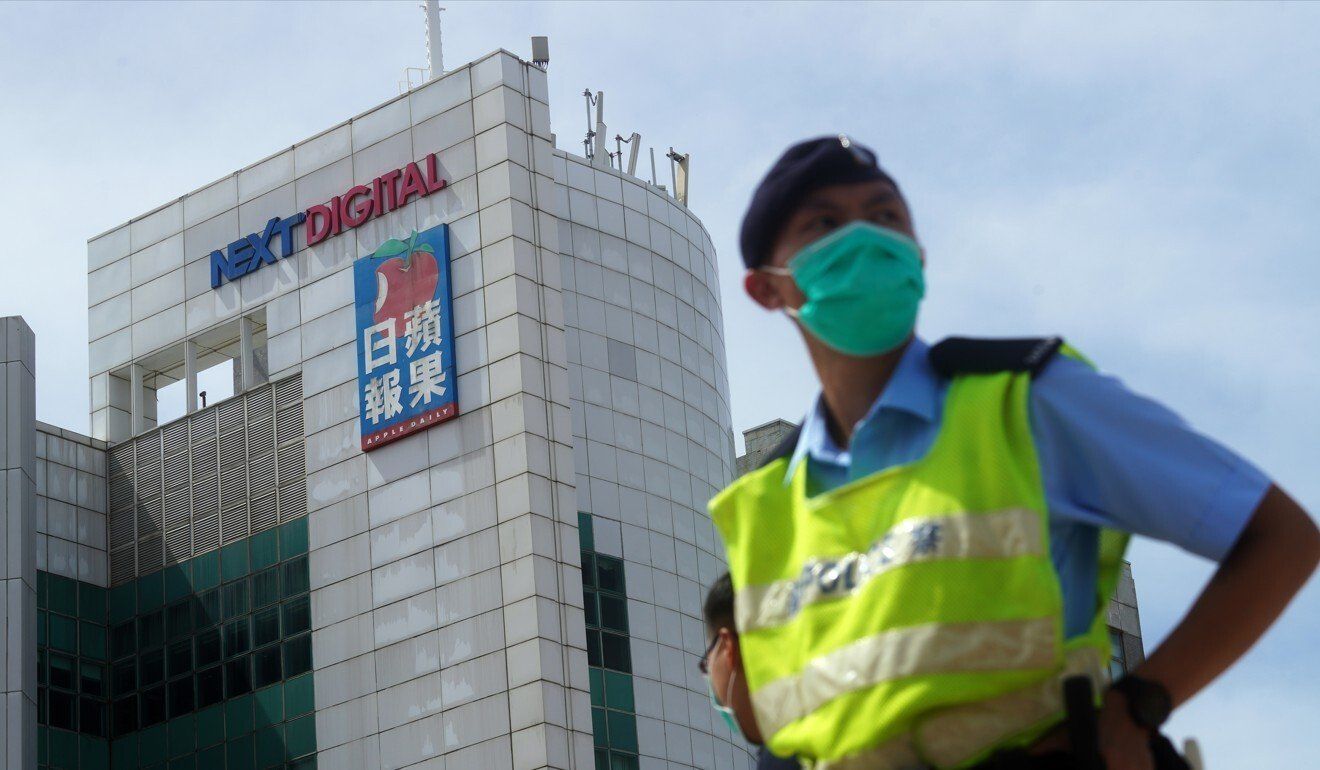 Members of the Hong Kong Police Force's new national security unit informed Next Digital on Monday that their founder could no longer exercise his voting rights.

Last week, he was sentenced to another 14 months in prison for organising an illegal rally on National Day two years ago. Six months of that punishment will run consecutively with a 14-month term tied to his involvement in two other illegal protests, extending Lai's prison stay to 20 months.

Last month, the Security Bureau froze nearly HK$500 million (US$64.4 million) of Lai's assets, including his stake in Next Digital, which publishes the Apple Daily tabloid, as well as the local bank accounts of three other companies he owns.

The move marked the first time authorities had invoked their new powers to freeze the assets of a listed company they believe could be related to the commission of a national security crime.

Hong Kong's security minister, John Lee Ka-chiu, has also warned Lai's bankers that dealing with his frozen accounts could land them in prison for up to seven years.

Trading in Next Digital shares was suspended for 10 days from May 17, after Lai's assets were frozen.

In a company statement last Wednesday, the board said it did not "expect the [move] to have an immediate negative effect on the financial situation or operations of the group" and that it had enough money to run for at least 18 months from April without further funding from Lai.