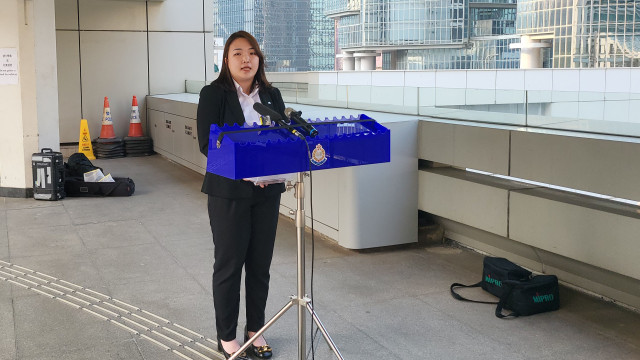 Mastermind who coerced two young women to traffic cocaine into HK sentenced 27 years
A 33-year-old man was on Friday jailed for 27 years for recruiting two young women to traffic nearly 2 kg of cocaine into Hong Kong hidden in their suitcases three years ago. The two women were also jailed for 12 years and three months.
The mastermind was Lam Hoi-kit, and the two women were Chung Lai-tung, 23, and Ho Hiu-ling, 26. The three were earlier convicted of trafficking in dangerous drugs by a jury.

In High Court yesterday (Fri), deputy judge Brian Keith said cross-border drugs trafficking and controlling others to transport drugs were factors that called for a heftier sentence and put all three defendants behind bars.

Police welcomed the sentencing and said it reflected the serious nature of the case and carried a deterrent effect. Police also warned the public not to engage in drug trafficking for monetary rewards.

The court earlier heard that Chung and Ho were intercepted by police and customs at the airport at night on March 15, 2020, as they arrived from Brazil and Malaysia, respectively.

They were found possessing six bags of cocaine weighing 1.98 kg in their suitcases, valued at about HK$2.62 million.

After further investigations, police arrested Lam in August of the same year.