Dr Joseph Tsang says details of at-home testing exercise should be clarified, adding that there was a lack of incentives for residents to declare their test results.
Hong Kong medical experts have said incentives such as the easing of social-distancing curbs should be considered if the government wants to encourage residents to take part in a mass at-home Covid-19 testing exercise.

Chief Executive Carrie Lam Cheng Yuet-ngor said on Thursday that residents might be asked to participate in the testing drive via rapid antigen test (RAT) kits set to be distributed from Saturday in order to help authorities better gauge the current epidemic situation.

But University of Hong Kong microbiologist Ho Pak-leung warned on Friday that the lack of clarity about what actions the government might take based on the results of the exercise could lead to confusion.

"The government should explain clearly whether social-distancing measures will be tightened again on April 21 if many positive results are declared under the mass testing exercise, or whether some measures can be relaxed [if few cases are identified]," Ho told a radio programme.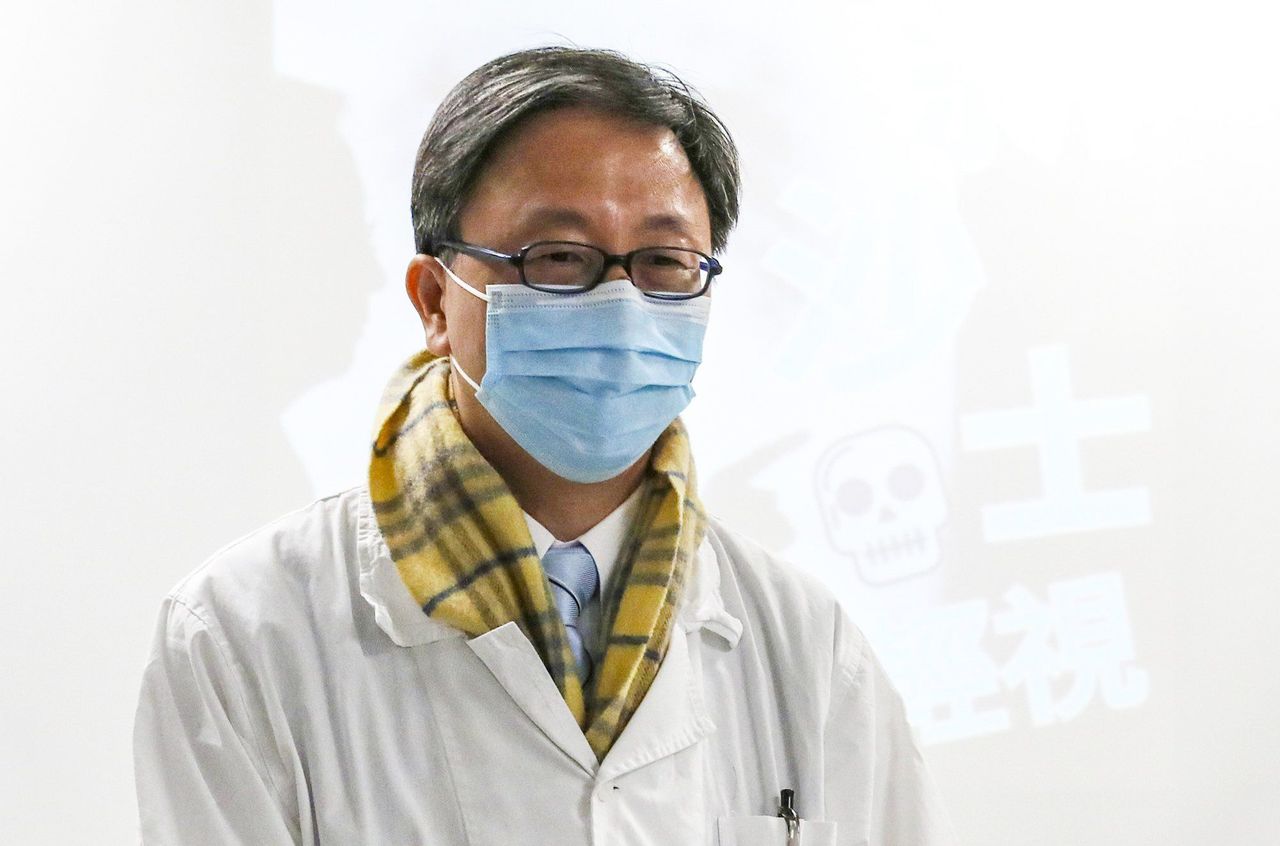 Dr Ho Pak-leung from the University of Hong Kong.

Ho said he expected that 5 per cent of those who took part in the mass at-home testing would return a positive result, a figure he based on infections identified in recent overnight building lockdowns.

"Such large-scale epidemic measures should have an objective and have some impact on policies, as the government is not using the test to conduct academic research," Ho added, urging authorities to launch a promotional campaign teaching residents how to use rapid tests correctly.

Dr Joseph Tsang Kay-yan, co-chairman of the Medical Association's advisory committee on communicable diseases, said on another radio programme that the details of the exercise should be clarified, including the logistics of how residents should declare their test results and how to carry out tests properly.

He characterised the mass at-home screening as a "drill" for the controversial compulsory universal testing plan recently shelved by the government.

Tsang also noted the lack of incentives for residents to declare their rapid test results, saying the fully vaccinated in particular would have little reason to do so since they could generally recover at home.

He estimated that about 10 to 15 per cent of cases would go undetected in the at-home screening, as rapid tests were not effective at identifying infections during the early incubation period.

According to the city's leader, the RAT kits for the scheme would be handed out to nearly 3 million households in anti-epidemic service bags starting Saturday. Each bag will contain 20 rapid tests, 20 KN95 masks and two boxes of proprietary traditional Chinese medicine. Lam said it would take about a week to hand out all the packages.

Speaking at a Legislative Council meeting on Friday, health minister Sophia Chan Siu-chee told the public there was no need to use test kits sparingly, as the government could supply more if necessary.

Despite the widespread use of RAT kits in the community, the health minister said they would not replace the deployment of nucleic acid tests for people subjected to compulsory testing.

"Why have we been using many rapid antigen tests? As there are still lots of transmission chains in the community, if we hope to be quick, we need to take a two-pronged approach," Chan said.

Separately, Lam also cancelled her daily anti-epidemic press conference on Friday, citing changes to her schedule.