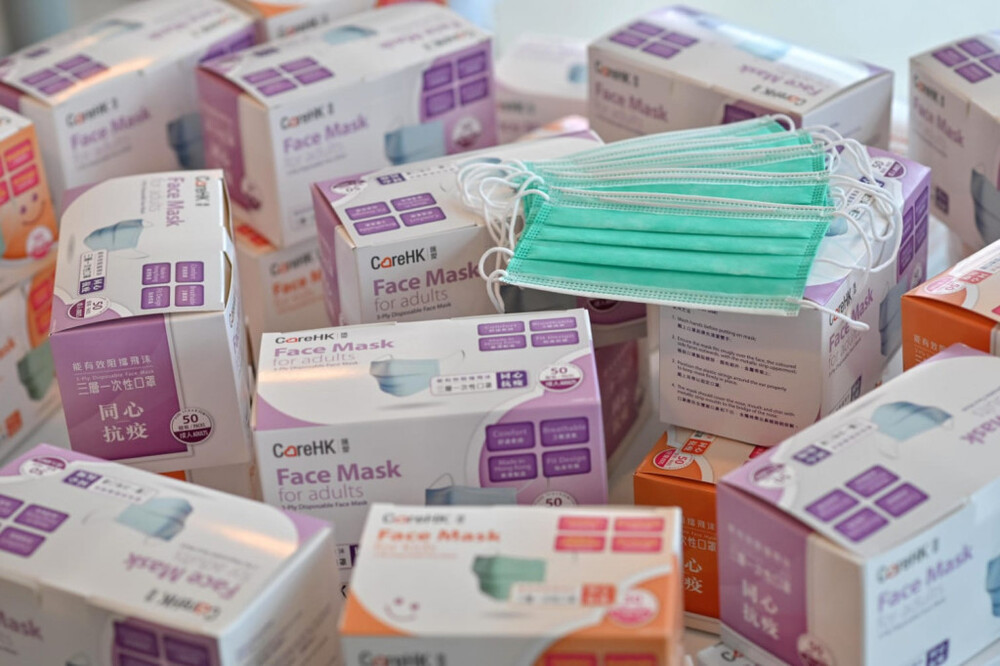 Mask makers worry about way out as Hongkongers uncover their faces
Hong Kong mask manufacturers have voiced concerns over reduced demand and decreased production as the city moves away from mandatory face covering in the wake of Covid-19.
"We have seen our business income drop by 90 percent, or HK$360 million this month year-on-year," said Wong, the director of SAVEWO, a local mask manufacturing company.

He added he used to have 40 production lines in his factory for producing 200,000 masks each day, "but now we would remove most and spare only one or two lines as masks would still be required for other respiratory diseases."

Ding, the company's executive, said part of the 100 workers he employed for mask production have been moved to other production lines like robot parts fabrication.

"I'm considering ceasing the operation of my mask-producing factories, and some of my employees would turn to work in the tourism industry," said Timothy Chui Ting-pong, the executive director of the Hong Kong Tourism Association, also a director of a mask-producing company that holds 10 selling points across Hong Kong.

He added the demand for masks from the public has reduced one third compared to last year since the Lunar New Year holiday, noting the mask production industry should "find another way out."

"We won't launch a sale promotion as the mask-wearing requirements are scrapped," said Tang, an employee in a mask-selling store in Causeway Bay, adding she still held an optimistic forecast on business performance as people would not drop masks as soon as the requirement was lifted.