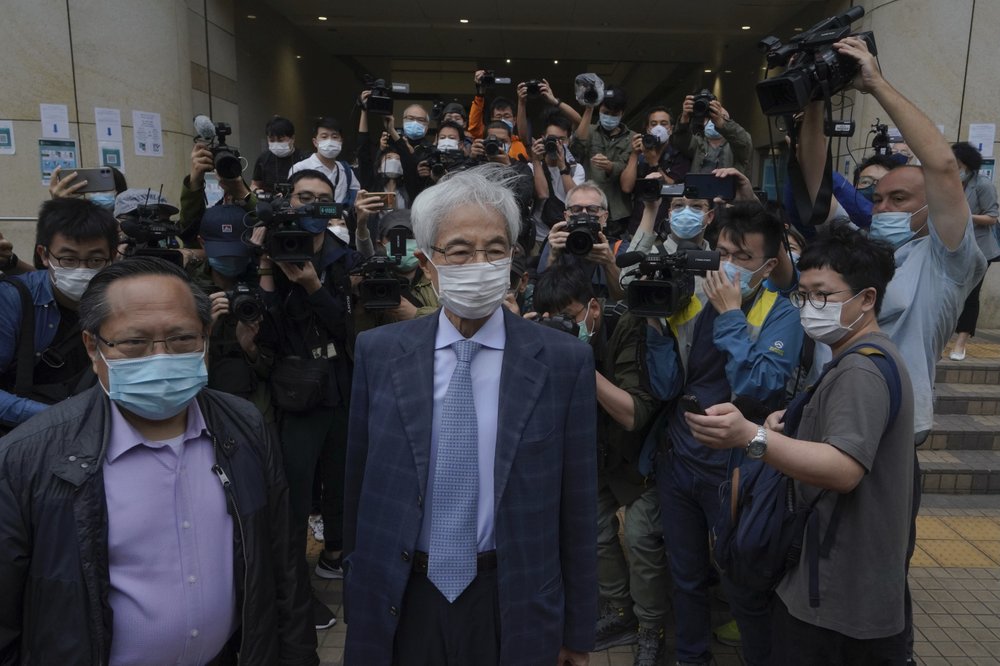 Martin Lee says will walk together even in darkness, ahead of sentencing of seven leading pro-democracy figures
Democracy advocates, Martin Lee Chu-ming, 82, and local media tycoon Jimmy Lai Yee-ching, are among seven awating sentencing today, after being found guilty for an unlawful march during the 2019 social unrest.
The seven are expected to submit pleas for more lenient punishment before sentencing is handed down. They face up to five years in prison.

"I'm ready to face the penalty and sentencing and I'm proud that I can walk with the people of Hong Kong for this democracy,'' Lee said ahead of the court session, as supporters held up signs condemning political persecution, The Associated Press reports. "We will walk together even in darkness, we will walk with hope in our hearts.''

Lawyers Albert Ho and Margaret Ng, as well as former lawmakers Leung Kwok-hung and Cyd Ho, were also among the seven found guilty.

According to their convictions, six of the seven defendants carried a banner that criticized police and called for reforms as they left Victoria Park and led a procession through the center of the city. The other defendant, Margaret Ng, joined them on the way and helped carry the banner.

Lai, together with Lee and a former lawmaker Yeung Sum, have also been convicted of taking part in another unauthorized assembly on August 31, 2019. All three have pleaded guilty. They are expected to be sentenced later Friday, after the first case, and face up to five years in prison.