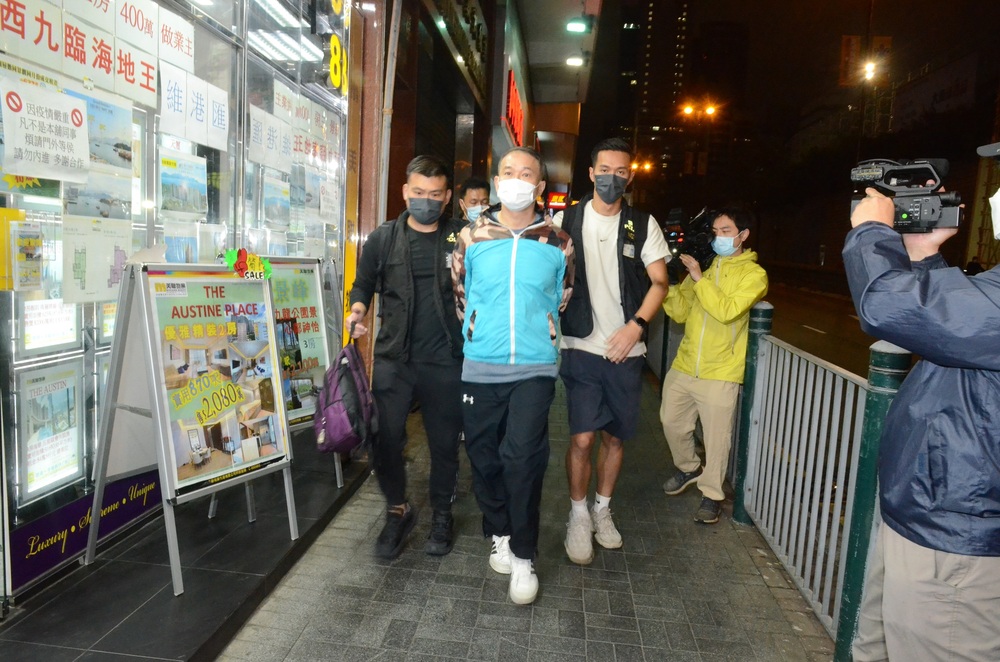 Martial arts coach jailed five years over calls for an armed revolution
A martial arts coach was on Friday sentenced to five-year imprisonment for inciting subversion of state power over social media posts that encouraged citizens to learn martial arts and how to use weapons like bows and arrows, to prepare for an armed revolution.
The 60-year-old coach Denis Wong Tak-keung and his 62-year-old assistant Iry Cheung Man-chee appeared before judge Ernest Lin Kam-hung in the District Court this morning.

Wong earlier pleaded guilty to inciting subversion of state power, while he and Cheung also admitted to possessing weaponry without a license for police seized axes, machetes, bows and arrows from their homes.

Wong has been remanded in custody since mid-March last year, and Cheung was released on bail this month after having stayed in custody for about 10 months.

In mitigation, the defense referred to Wong's positive background report and that he had no record of mental or psychological issues. Wong committed the crime out of discontent with the government.

The lawyers also called on Lin to handle Cheung's case leniently and grant her an immediate release, citing previous High Court cases where judges handed down such ruling when the time the defendant spent in custody had exceeded the term itself.

Yet, Lin replied: "And? Is it binding on me?" Lin also stressed he passed down the sentences according to the law, and no article states that the court must immediately release the defendant.

Lin ruled Wong's case was of serious nature under the national security law and didn't give Wong a one-third discount on jail term over his guilty plea. Wong was, in the end, jailed for five years after the term was deducted by 10 percent.

Cheung, on the other hand, was sentenced to 16 months imprisonment.