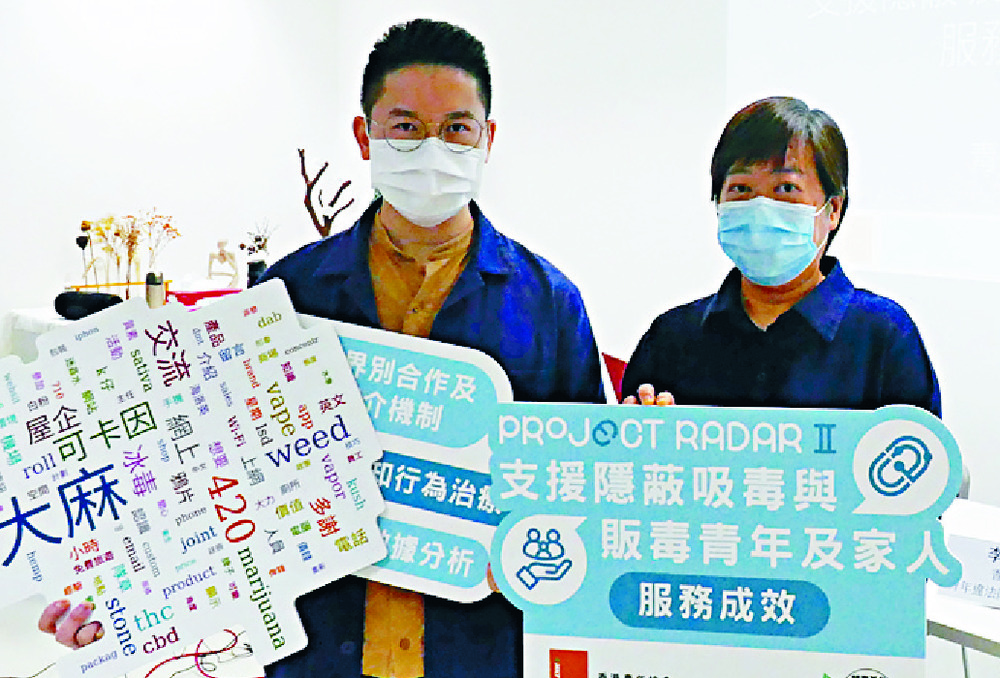 Marijuana use up by 80pc among youths
The number of young people using marijuana in Hong Kong has increased by nearly 80 percent in the past two years, a youth group's statistics showed.
The Hong Kong Federation of Youth Groups said that among the 114 people - aged between 10 and 35 - who are receiving anti-drug support from the group, the number of cannabis abusers has increased from nine cases in 2019 to 16 cases this year.

The federation has offered support in the past three years in a project called Project Radar II to 199 young people with drug-abuse problems, drug-related criminal offenses such as drug trafficking, or interest in taking drugs.

Marijuana is shown to be the most popular drug, with 37 percent out of 114 people taking it in the past three years, followed by cocaine at 24 percent and methamphetamine hydrochloride - also known as ice - at 22 percent.

The remaining drugs taken by local youths include ketamine, cough syrup among others.

A spokesman for the group said they have found 29 cases that involve drug trafficking, with the youngest being a 13-year-old who is suspected of collecting a package containing two kilograms of ketamine. Police said eight shop operators and staffers, from 19 to 41 years old, were arrested yesterday for allegedly selling cannabidiol products, also known as CBD, which contains "a dangerous drug" called tetrahydrocannabinol.

Between November 18 and November 25, police have retrieved 50 different products with CBD, such as cake, coffee powder, skincare and more from local shops. Five products were tested to contain THC.

Police warned that ingesting THC could lead to addiction, depression and stroke for young cannabis users, and said that they will take action to tackle products with the drug.