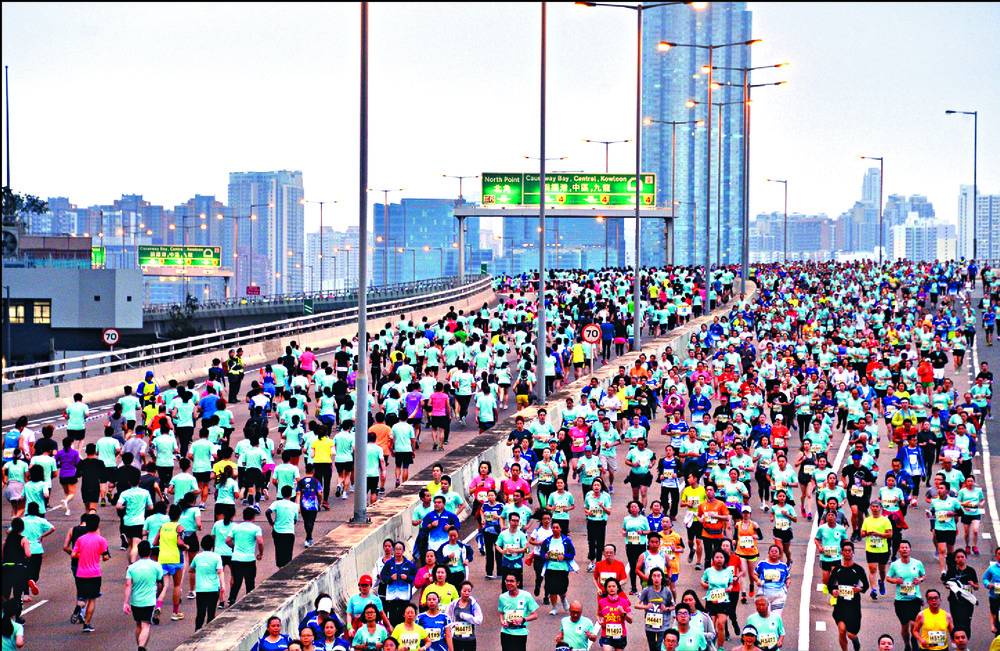 Marathon registrations get off to a running start
Online registration for the Standard Chartered Hong Kong Marathon 2021 started yesterday and will run until 7pm on Monday.
The marathon, scrapped last year because of the pandemic, is set to be held on October 24.

The quota of 18,500 runners this year covers 4,000 for the full marathon, 6,500 for the half marathon and 8,000 for the 10-kilometer race.

At least half of the quota will be reserved for those signing up for last year's canceled event.

And online disability entry registration - on a first-come, first-served basis - will run with the public registration until Monday.

Disabled registrants are reminded to submit an electronic copy of both sides of their "registration card for people with disabilities."

Those with visual impairment can choose whether they need a guide runner for the event.

Both selected public and disabled registrants will be notified via e-mail from Friday.

Selected public registrants can also log in to the online system to check their entry status from the same day.

Meanwhile, selected disabled registrants need to complete further online registration processes on or before September 14, and settle the payment on or before September 17.

Those who registered via the "guaranteed entry" online and "elite entry" with Hong Kong Association of Athletics Affiliates earlier can check their entry status to Sunday.

All selected runners will have to be fully vaccinated and get nucleic acid test reports two weeks and 72 hours before the marathon.Runners will also have to keep masks on at the start of the marathon.

The full and half-marathon's route starts from Nathan Road in Tsim Sha Tsui, while the 10km race is from Western Harbour Crossing Toll Plaza. All the routes end in Victoria Park in Causeway Bay.