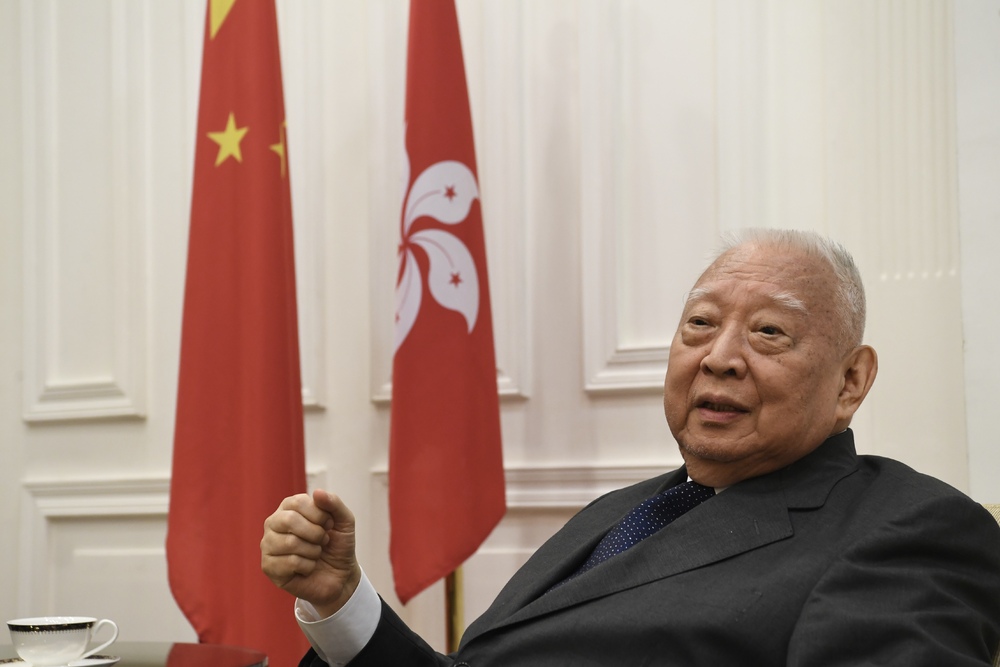 Mankind is facing emergent conditions of climate change
Extreme climate events like the huge rainstorm in Henan that happened "once in a thousand years" suggested that mankind is facing emergent conditions of climate change, said former chief executive Tung Chee-hwa.
Speaking on a forum, Tung said that massive floods stroke Europe and Japan recently, and a huge rainstorm befell onto Henan. Record-breaking heat was detected in the North America as well, he added.

These extreme climate events indicated that mankind is now facing the emergent conditions posed by climate change, and people are living in it, according to Tung.

Tung also said that President Xi Jinping earlier stressed that China aims to reach the carbon "emission peak" before 2030 and achieve "carbon neutrality" before 2060.

He pointed out that these two goals are serious promises made to the world, showing that China is a great country that shoulder responsibility.

Hong Kong leader Carrie Lam Cheng Yuet-ngor, speaking on the same forum, also said the city will strive to achieve carbon neutrality before 2050.

She added that the carbon emission of the city peaked in 2014 and the carbon intensity in 2019 had decreased by around 35 percent compared to that in 2005. The government is confident to achieve this goal before 2030, according to Lam.