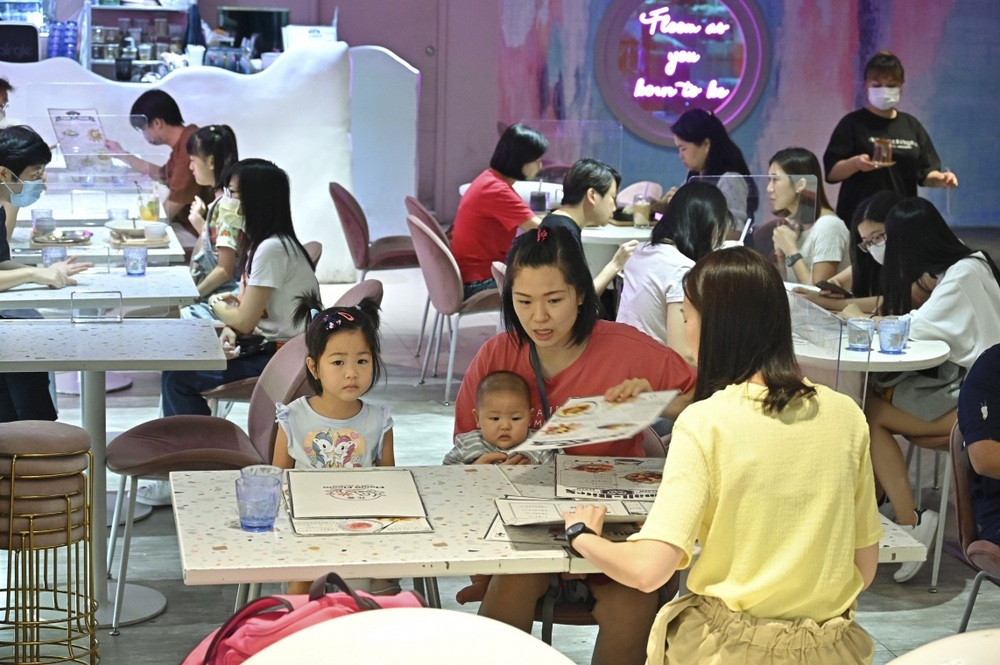 Mandatory LeaveHomeSafe use will cover more restaurants shortly
Diners who want to sit with three friends at a table may soon be subjected to mandatory use of LeaveHomeSafe app, lawmaker Michael Tien Puk-sun said.
The lawmaker was told that authorities could announce as soon as the middle of this month that mandatory use of the app will be extended to all "type B" restaurants – meaning those which can seat four people at each table and operate until 10pm.

The change means people will no longer be allowed the option of leaving their information on a form.

Under current regulations, only those who go to "type C" and "type D" restaurants are required to use the app. Type C restaurants can seat six people at each table and operate until midnight. Type D ones can seat up to 12 people per table, and can run till 2am.

Hong Kong government is tightening health control measures in a bid to win mainland's trust for reopening borders with the city.

From Monday, citizens except an exempted few must use the LeaveHomeSafe app to scan the venue QR code before entering government buildings or offices, including wet markets and hospitals.

Those aged under 12 or over 65, as well as disabled people who have difficulties in using the app, will be exempted from the requirement.

The government also announced on Monday that it will scrap most quarantine exemptions, including those for consular staff and directors of listed companies, starting November 12.